Stone Cold Steve Austin Once Freaked out When He Heard He Broke Sylvester Stallone's Neck
Sylvester Stallone recruited many action stars for his financially successful The Expendables franchise. WWE megastar Stone Cold Steve Austin would eventually find himself pitted against Stallone in the first movie.
But when a sequence in the film led to Austin accidentally breaking Stallone's neck, Austin might have panicked more than anyone.
Stone Cold Steve Austin on working with Sylvester Stallone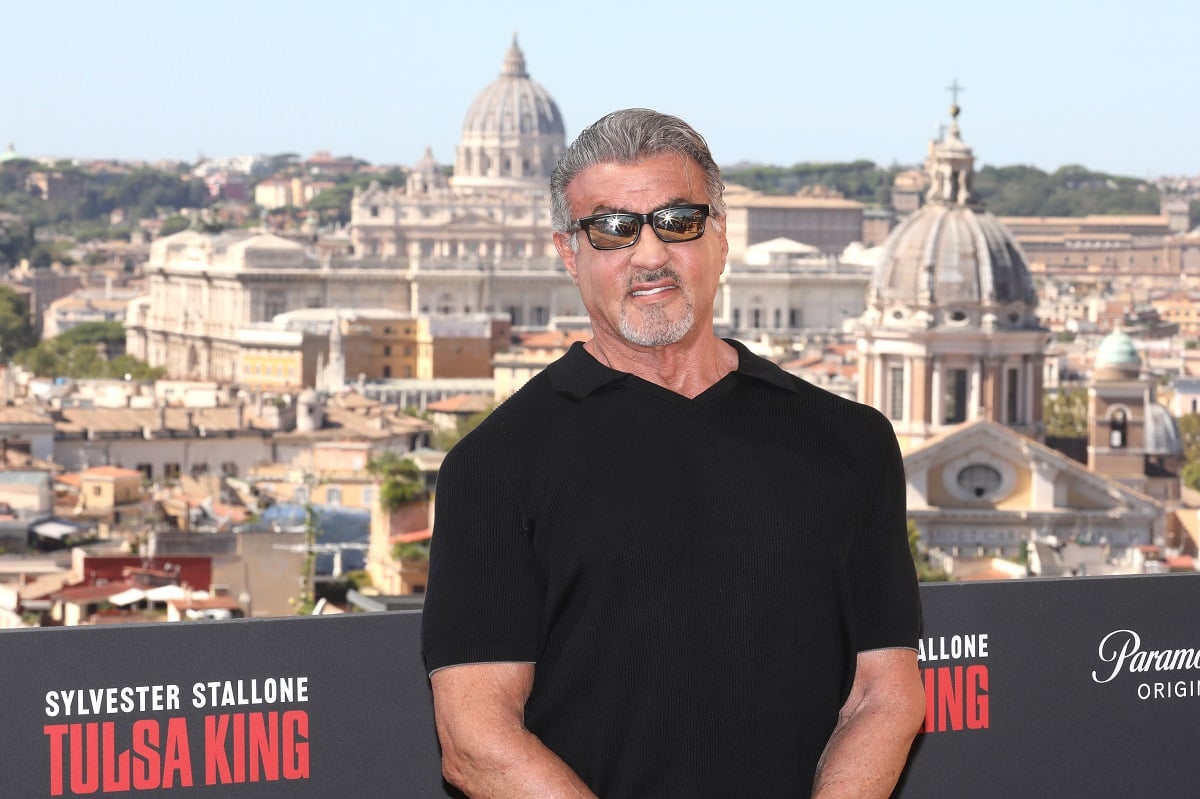 Austin wasn't exactly new to acting when he joined The Expendables. By then, he'd already had starring roles in features like The Condemned and Damage. But Expendables was one of the biggest films Austin ever participated in at the time. It saw the former WWE champion working alongside Stallone for the first time, who he had nothing but respect for.
"He knows action movies and he knows the product that he's out to deliver," Austin once said in an interview with Reel Rave. "And I think Sly is a brand. Just like Budweiser or Coca-Cola, he knows what his fans want and he gives it to them."
Austin also enjoyed how clear the Rocky star was with his vision and direction of the action feature.
"When I watched Sly direct Eric Roberts, he knows exactly what he's looking for," Austin added. "He knows exactly what he wants his actors to do, how he wants them to do it. And he tells them. He is very clear in his directions, he is very clear in his visions."
Stone Cold Steve Austin freaked out when he heard he broke Sylvester Stallone's neck
Stallone has occasionally sustained injuries while on the set of his movies. This was the case in The Expendables during a fight sequence between Stallone's and Austin's characters. Their altercation led to Stallone being badly injured, and he eventually needed surgery to recover.
"Actually, my fight with Stone Cold Steve Austin was so vicious that I ended up getting a hairline fracture in my neck. I'm not joking. I haven't told anyone this, but I had to have a very serious operation afterwards. I now have a metal plate in my neck," Stallone once said in an interview with The Guardian (via FHM Magazine).
According to Contact Music, when Austin received word about Stallone's injuries, the wrestler-turned-actor was understandably concerned.
"I was sitting in a deer stand in my ranch in south Texas and my phone started blowing up," Austin recalled. "I was getting people telling me I'd broken his neck. I was like, 'Oh my God! What did I do?'"
But it was later clarified to Austin that Stallone's injuries weren't quite as serious as Austin was led to believe. A personal phone call from Stallone himself helped ease Austin's worries.
"Sly left me a message saying it was all cool. There were no hard feelings," Austin remembered.
Sylvester Stallone was injured while shooting 'The Expendables 3'
Stallone's fight stunt with Austin wasn't the only time the action star was injured in The Expendables franchise. In The Expendables 3, Stallone experienced another major mishap that temporarily put him on the sidelines.
"I grade the quality of a film by the intensity of the injuries. When I shot Stop! Or My Mom Will Shoot, I never got hurt," he once joked to reporters according to Yahoo.
"Through Rambo and The Expendables, I break my neck and my spine and I dislocate both shoulders. In this one here, I end up really taking a fall on my back and had some metal put in there, so if you hear any squeaking, it's not my shoes but my back. But I'm getting better," he said.