Who Stopped Reba McEntire From Recording Her Famous Cover of 'Fancy' When She First Asked?
Country music megastar Reba McEntire was initially disallowed from recording one of her most popular songs. How did she go on to record "Fancy" even after being "vetoed"? And how does she feel about the song's impact more than 30 years after it was released?
Actor and country music superstar Reba McEntire didn't realize what a hit she had when she released a cover of Bobbie Gentry's "Fancy" in 1990. But more than 30 years later, it's still one of her most popular songs.
However, someone initially "vetoed" her choice to cover it. So, she wasn't able to do it until years after she first saw an opportunity. But why would anyone have wanted to keep her from recording the song? And why was she so adamant about covering it? Plus, how does she feel about it now?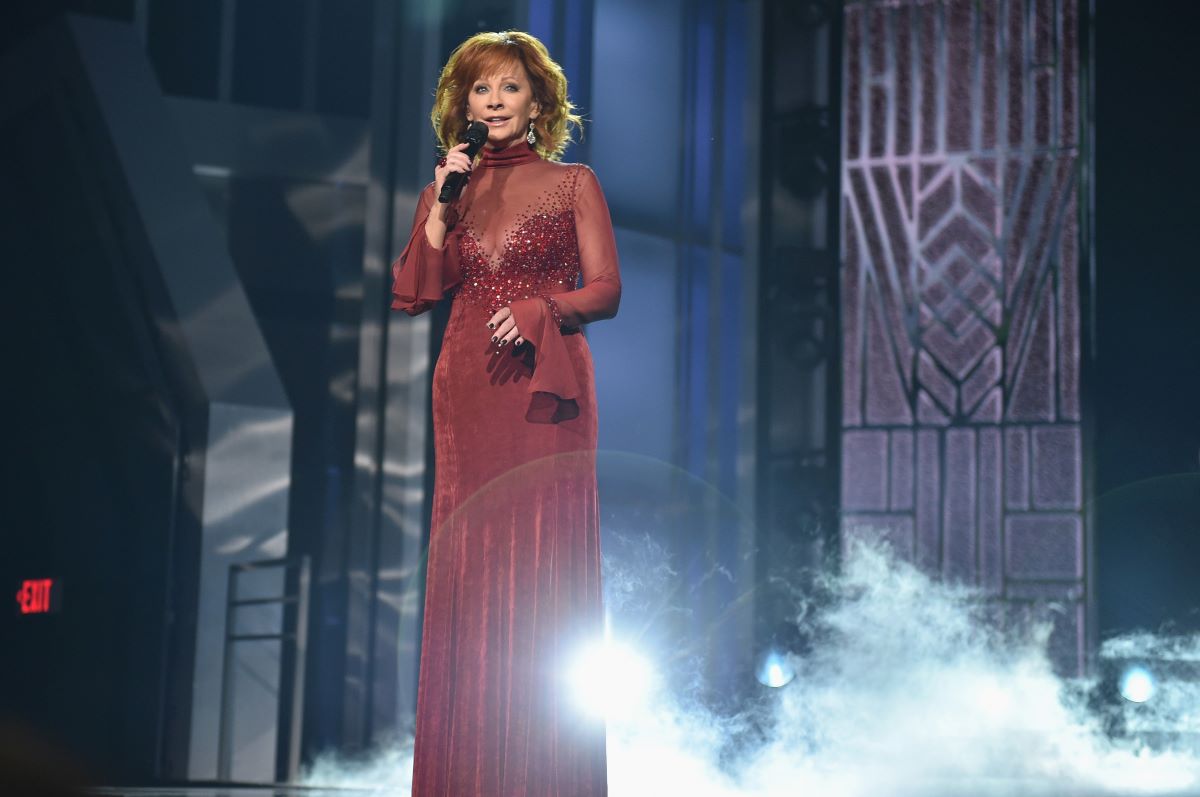 Reba McEntire wanted to record 'Fancy' sooner but was 'vetoed'
While chatting with Bobby Bones on the BobbyCast, McEntire shared a story of how her recording of "Fancy" wouldn't have happened if she'd listened to an old producer. As the iconic singer and actor tells it, Jimmy Bowen discouraged her from singing the song because of its subject matter.
The tune tells the story of a young woman — Fancy — whose mother spent "every last penny" to gift her a red dress for her 18th birthday. But the new outfit came with some instructions to use it to make a better life for herself, and not to let her poor, sick mama down. The lyrics include, "It sounded like somebody else that was talkin'/ Askin', 'Mama, what do I do?'/ She said, 'Just be nice to the gentlemen, Fancy/ And they'll be nice to you."
So, when McEntire told Bowen she wanted to cover the song in the '80s, she remembered him telling her, "Oh, woman, you don't need to be doing that. That's about a prostitute."
After assuring him she was "totally aware of that," she said she was "vetoed."
"It was like, 'Nope. You can't do that,'" she recalled.
As such, McEntire said she didn't release her cover of the song until she "went with Tony Brown in 1990," who responded much more favorably. When she told him she wanted to record her version of "Fancy," she recalled him replying, "Oh my gosh, that's my favorite song!"
"So, we did it," McEntire added.
Reba McEntire and 'Fancy' go 'way back'
McEntire told CMT that she "fell in love" with "Fancy" when Bobbie Gentry first recorded the song in 1968. "'Fancy' and I go way back," she said. "I would sing it anywhere I could."
But not everyone at the "honky-tonks and dance halls" wanted to hear the song because they complained they couldn't dance to it. But McEntire said, "Well, sit down, shut up, and let me sing it 'cause I'm gonna sing it anyway."
"I've always loved the song because it's a rag to riches song," she shared. "It's a story song and I love a story song."
Now a living legend of country music, it seems McEntire's instincts about covering "Fancy" were correct.
'Fancy' wasn't a number one hit, but it became the biggest song of Reba McEntire's career
As McEntire told CMT, she didn't meet immediate success on the charts with "Fancy," which she recalled peaking around number seven or eight. However, she did say, "It's the biggest song of my career."
"That's the song that I end my show with," the pop culture icon shared. "And my fans know if I haven't done 'Fancy,' the show ain't over yet."
So, while McEntire may have gotten a new producer before she could get the song recorded, it seems like she made the right choice in the end.