Stormi Webster Is Only 2 and Her Net Worth Is Already in the Millions
It's no secret that Kylie Jenner lives a lavish lifestyle. Since launching her makeup company, Kylie Cosmetics, in 2015, Jenner's net worth has grown substantially. Today, she's worth an estimated $900 million and has no qualms about spending her hard-earned cash on some of the most expensive items money can buy.
Though the makeup mogul loves treating herself to opulent gifts, it seems like she enjoys spoiling her two-year-old daughter a little more. So much so, that the little girl already has a net worth so high, she'll probably never have to worry about money a day in her life.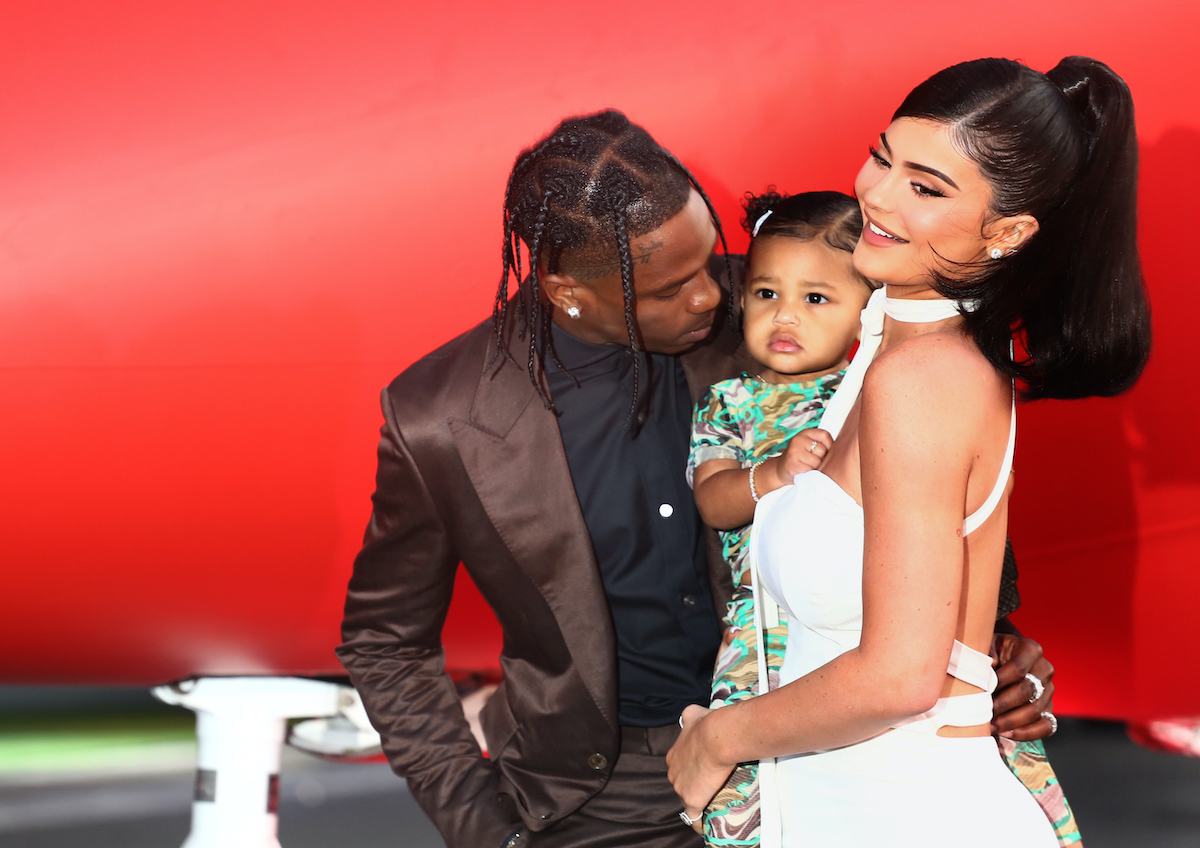 Stormi Webster lives a lavish lifestyle just like her famous parents
At just two years old, Stormi Webster has already lived a more exciting life than most adults.
The toddler has traveled overseas multiple times, been on the cover of prominent magazines, sat abroad private jets and yachts, and has even had an entire makeup collection named after her.
Since she is the only daughter of Kylie Jenner and Travis Scott, the pair never shy away from spoiling the toddler and have bought her some of the most expensive gifts money can buy even before she was born.
Prior to Stormi making her debut into the world in February 2018, she already had closets full of designer clothes and shoes.
Now that she's gotten older, the toddler's designer wardrobe has only gotten bigger. But in addition to her expensive threads, Stormi has also amassed quite the collection of designer handbags and costly jewelry, just like her famous mama.
While Stormi's bound to grow out of her Gucci onesies and diamond rings that fit her perfectly now, pretty much everything she's been gifted so far are considered investment pieces, so some of these items will increase in value as time goes on.
Stormi Webster's birthday parties are nothing short of amazing
Stormi may have only had two birthdays so far, but both parties were equally as over the top as one would expect.
For her first birthday, Jenner had initially planned to have an outdoor party for her daughter with farm animals, rides, and games. Unfortunately, the weather didn't cooperate with the makeup mogul's plans, so she was forced to reschedule the party.
However, instead of sticking with an outdoor shindig, the Keeping Up with the Kardashians star thought of a more extravagant way to celebrate her daughter's special day, and StormiWorld was created.
The event was held indoors and featured carnival rides, a butterfly garden, a giant teddy bear wall, as well as all the pizza, fries, and ice cream a toddler could ever want.
In February 2020, Jenner went just as over the top with Stormi's second birthday as she did with the first.
Though she kept the StormiWorld theme, the Kylie Cosmetics founder threw Stormi a party that included a Trolls room, Frozen Room, and a claw machine full of plush Stormi faces. There was even a Stormi World shop where guests could buy tie-dye T-shirts, hoodies, and more.
Both events cost Jenner a pretty penny, but as we've learned, the makeup mogul spares no expense when it comes to her only child.
Inside Stormi Webster's insane net worth
According to her parents' net worths, Stormi will never be in need of anything — probably for the rest of her life.
Scott is reportedly worth an estimated $50 million, according to Celebrity Net Worth. Meanwhile, Forbes recently recalculated Jenner's net worth at around $900 million.
Since money is of no issue to them, Scott and Jenner have invested a lot into their daughter, putting the little girl's net worth at an estimated $3 million.
Not only are the toddler's designer clothes, purses, and shoes to thank for her impressive net worth, but Jenner has also filed several trademarks under Stormi's name. That way, the little girl is the only one who can profit off of her moniker.
One thing's for sure, Stormi's net worth is so high, she won't have to work a day in her life if she doesn't want to.