The Story Behind Kenny Rogers' Song 'Lady'
One of Kenny Rogers' biggest hits is the song "Lady." Here's what he and Lionel Richie said about the origin of the song. The original title of 'Lady' was 'Baby' Kenny Rogers reached out to Lionel Richie about writing a song for him. At first, Richie said he was too busy, but after Rogers told …
One of Kenny Rogers' biggest hits is the song "Lady." Here's what he and Lionel Richie said about the origin of the song.
The original title of 'Lady' was 'Baby'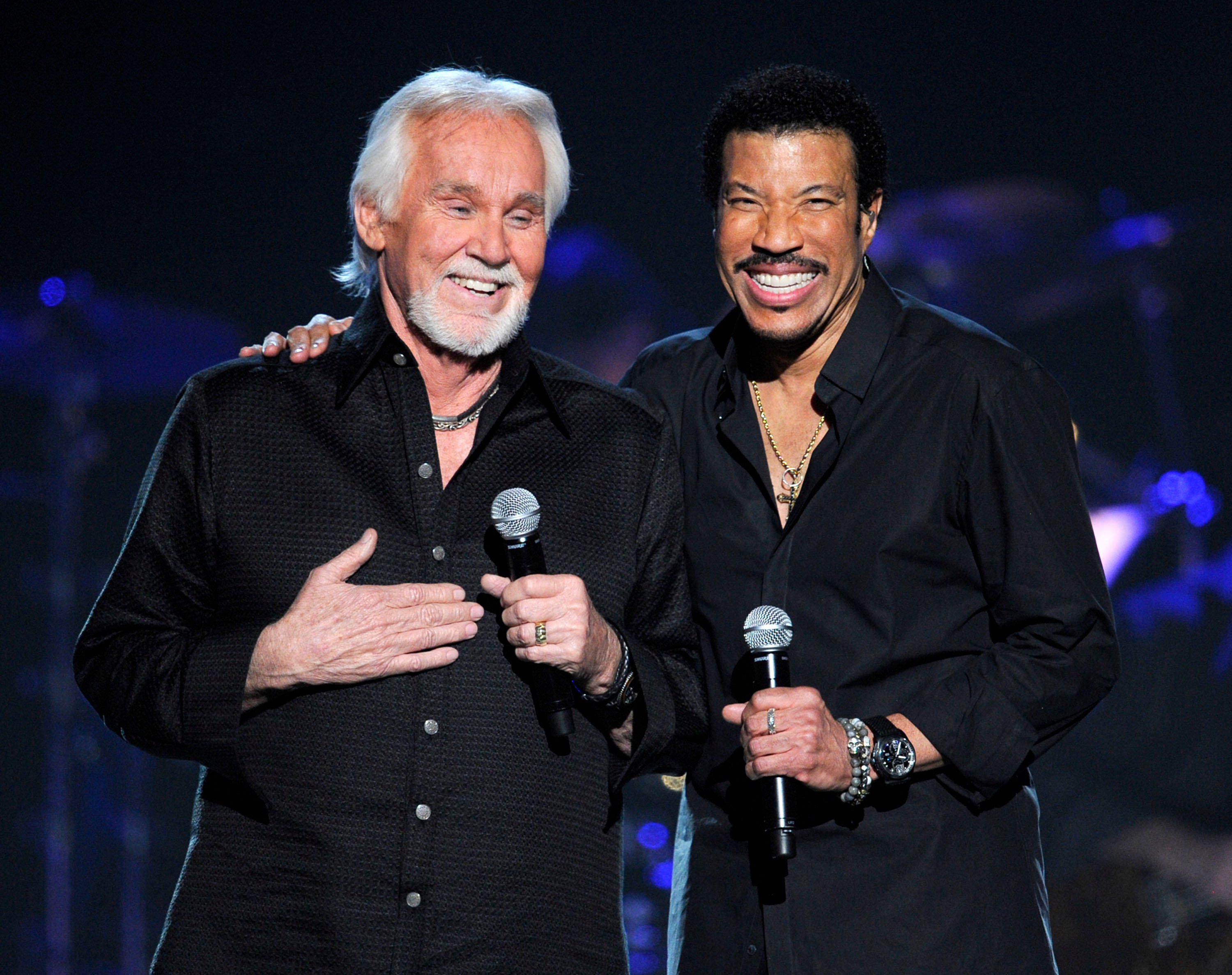 Kenny Rogers reached out to Lionel Richie about writing a song for him. At first, Richie said he was too busy, but after Rogers told him the song was going to be part of a greatest hits album and would probably sell 5 million to 6 million copies, Richie quickly changed his mind.
Richie spoke about the origins of the song "Lady" during a TV special titled A&E Biography: Kenny Rogers. "I'm not used to pitching songs, but I had this song called, 'Baby,'" says Richie. "I land in Vegas and all I prepared is the first verse, the way I would normally do it for the Commodores."  
Richie says Rogers began talking to him about recently marrying his fourth wife, Marianne Gordon. "He said, 'Before you do your song, let me tell you, I married a lady, like a real lady,'" recalls Richie.
"'A country boy like me from Houston, Texas, what I am doing with a lady?' And [Rogers] kept on going, 'She's got such taste, such class, such style, and she's such a lady. Oh, by the way, what's the name of your song?' I said, 'Lady,' Richie says, laughing. "I'm no fool."
Lionel Richie wrote the second verse of 'Lady' in the bathroom
Richie told One Country he had to finish the second verse of Lady while he was in the bathroom. Rogers needed the rest of the song, but it wasn't ready. Richie decided to head to the restroom so he could have a quiet place to finish the song.
"I was in the bathroom, on the counter, because I didn't realize Kenny was going to get it so fast," said Richie. "So, he said, 'let's do 'Lady.' Well, I hadn't finished Lady. I didn't have the second verse. And I'm never going to live it down. He started sending toilet paper back and said, 'Do you have the second verse?' I said, 'No, I got the second verse, just hold on for a minute.' Kenny Rogers does it to me every time."
Lionel Richie and Kenny Rogers' friendship
During an interview with Country Music Television, Rogers said "Lady" meant a lot to him because he and Richie became friends while they were producing the song together. In his autobiography, Luck or Something Like It, Rogers reflected on his friendship with Richie. Here's what he said about a TV special they did together called Kenny Rogers: The First 50 Years:
As Lionel Richie took the stage, I remembered how much fun we had had on my boat in the Bahamas and what a milestone in my career it had become when he wrote the song 'Lady.' Lionel happens to be the most unique songwriter I've ever encountered.

He writes the most beautiful melodies, and his lyrics are like musical conversations. Not many people can do that. I've asked him time and time again for another song, but now that he is so successful, I think he feels that if they are good enough for me, they are good enough for him.

Kenny Rogers in 'Luck or Something Like It'
Follow Sheiresa Ngo on Twitter.