'Strahan, Sara and Keke' Was Quietly Canceled and Replaced
It's not a great time for television. During the COVID-19 pandemic, television shows had to stop production until they could figure out a safe way to continue. While some shows have resumed production, others have been dropped completely off their network's roster. ABC is one of the latest networks to do some cuts. Strahan, Sara and Keke has reportedly been canceled.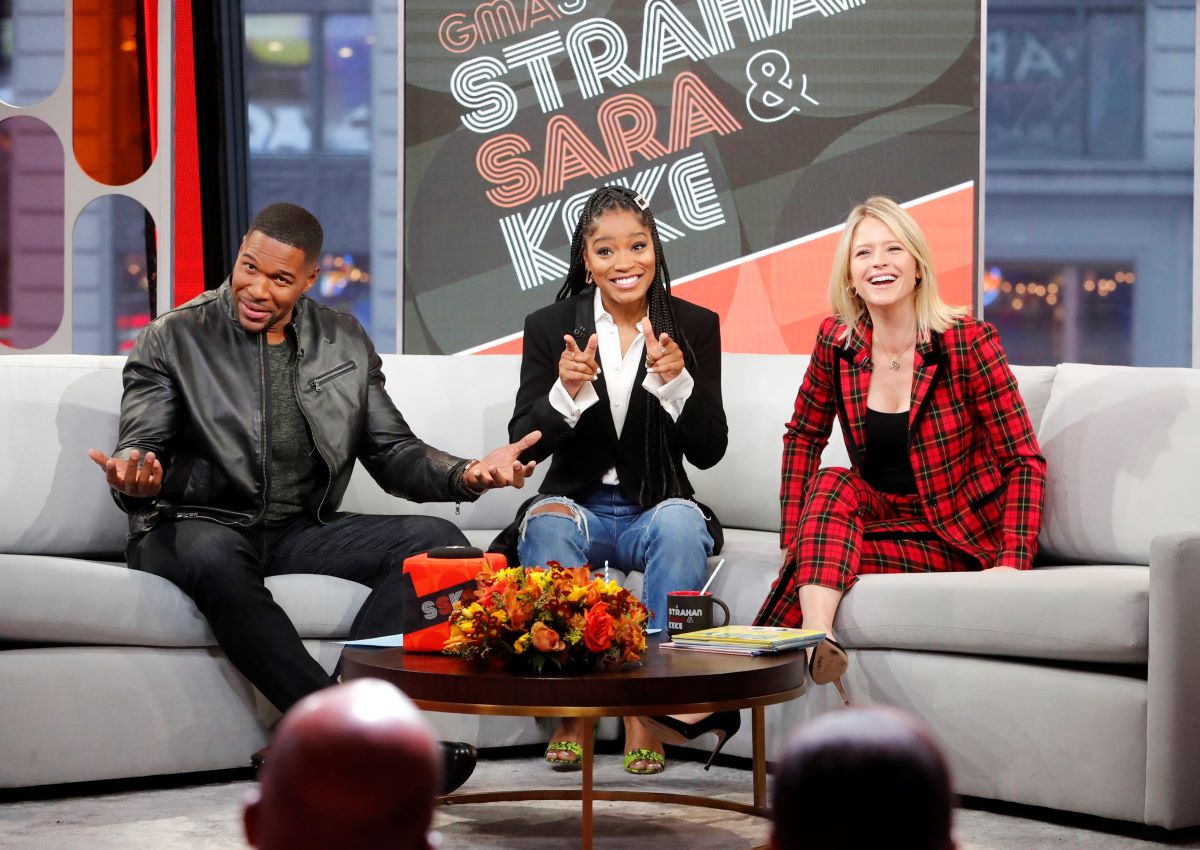 'Strahan, Sara, and Keke'
It hasn't even been a year since it was announced that Keke Palmer would be joining the third hour of Good Morning America.
"Keke was so great. She came in this summer, when I was on maternity leave and Michael was doing Michael," Sarah Haines said on the show, announcing Palmer's new role. "We love Keke because she stepped up to the plate and joined our family and carried the ball."
The addition of Palmer was set to bring in a new, younger audience.
"Keke has been so much fun filling in, so they decided to make her an offer," a source told Paige Six. "The audience knows her and she's got great chemistry with both [hosts]."
The show may be canceled for good
The show hasn't been on television since March. At the time, it was replaced with Pandemic: What You Need to Know, which was a segment where Amy Robach and Dr. Jen Ashton updated viewers on COVID-19.
"It was initially supposed to be a two-week experiment and the show did really well," a source told the outlet. But the segment just continued to expand and became GMA3, allowing it to cover topics other than just COVID-19.
The network has not officially announced the cancelation of Strahan, Sara and Keke but instead has spoken about how proud they are of both shows.
"We're proud of our teams at 'SSK' and 'GMA3' and how quickly they transitioned to producing a daily show to give people the news and information they need during an unprecedented pandemic, and conversations continue about how the show will evolve in the months ahead," a spokesperson said.
But insiders told the outlet more information.
"'Strahan, Sara and Keke' is put on hiatus and it doesn't look like it's going to come off," the source said.
Fan reactions
Fans were not too happy to hear that the show had been canceled.
"An entertaining talk show that's not boring and just dependent on gossip gets canceled… this is ridiculous," one person tweeted.
"Interesting," another person wrote. "A cast with LEGITIMATE chemistry and great segments. Compared to the snoozefest of other segments why is THIS canceled?"
Others wanted to see the show in a new format.
"As it should be…Sara is horrible..now I know why she begged for her job back at @TheView the other day," one person said of the cancelation. "@michaelstrahan and @KekePalmer could continue this show easily without Sara."
Some people thought the cancelation had to do with a curse for ABC removing ALL My Children from that timeslot.
"Why do you think every show ABC has put in that timeslot has failed? They suck. #BringBackOurSoaps!" one viewer tweeted.
"ABC can keep bumbling along, they will never find a show to fill the 'All My Children' timeslot," another person said.