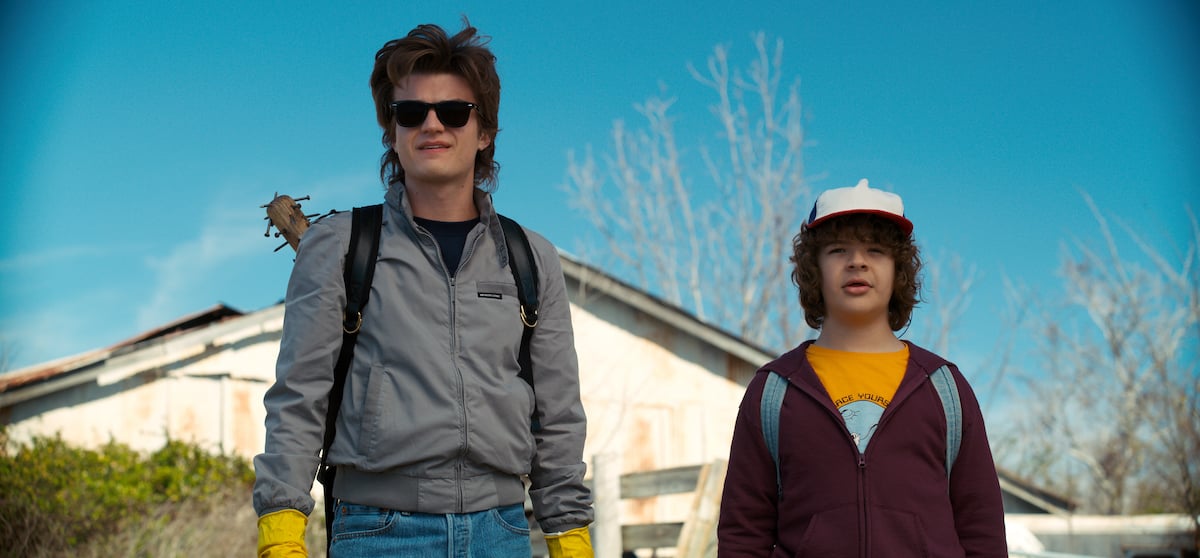 'Stranger Things': 3 Reasons We Love Steve Harrington
Steve Harrington wasn't very likable until the end of 'Stranger Things' Season 1. Now, he's one of our favorite characters. Here are three reasons we can't get enough of Steve Harrington.
When audiences watch the first few episodes of Stranger Things Season 1, the character Steve Harrington (Joe Keery) won't be on anyone's list of favorites. He's obnoxiously snobby, treats Nancy like dirt, and is just a generally bad person.
Thankfully, Steve turns things around by the end of the first season and now is loved by almost everyone. (We're sure there are some people out there that still don't like him, but come on! The guy has made some significant improvements!) Here's what we think are some of his best moments from the first three seasons.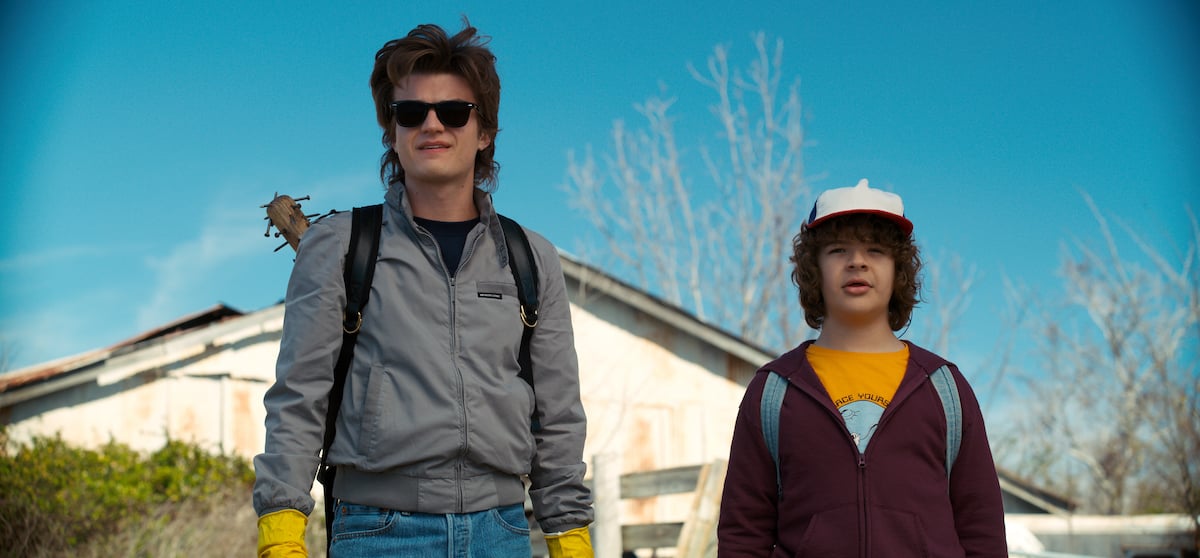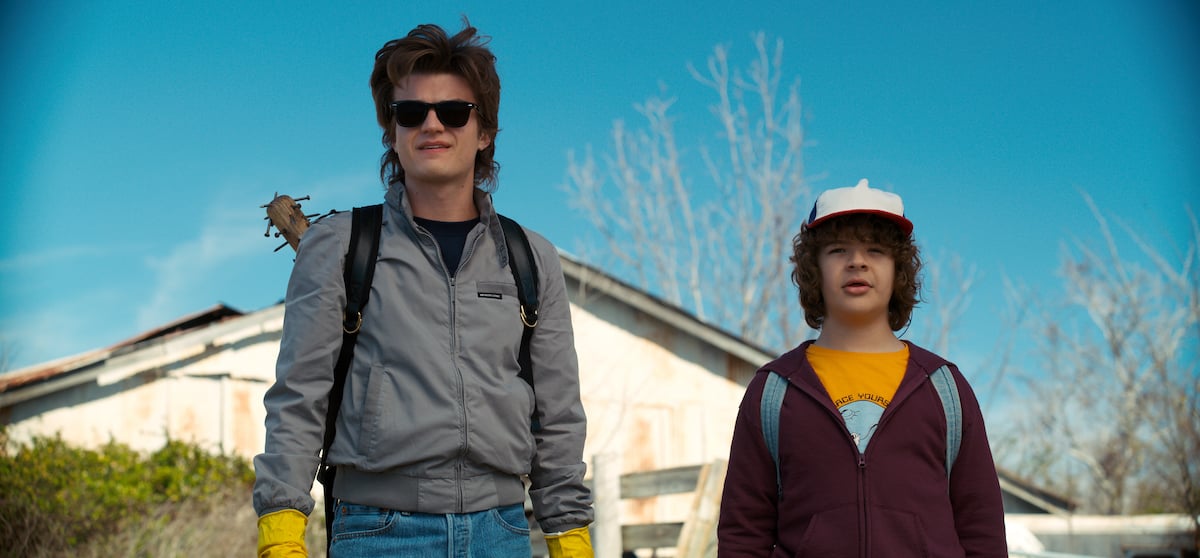 Steve returns just in time to help fight the Demogorgon in 'Stranger Things' Season 1
Did you know that Matt and Ross Duffer, the creators of the Netflix hit, originally planned to kill Steve off in the first season? It's true. However, Keery played the role as such a likable guy he was kept on, and now he's a fan favorite.
In the first season, Steve mistakes his girlfriend, Nancy Wheeler (Natalia Dyer), cheating on him with Jonathan Byers (Charlie Heaton). He spraypaints a slur on the movie theater marquee about her, and Jonathan comes to her defense. The two guys get into a fight, and the audience is left thinking Steve really is just the worst. 
Later on, Steve realizes he was in the wrong and goes to apologize to Nancy at Jonathan's house. The only problem is that they're preparing for the Demogorgon to arrive so they can kill it. Nancy tries to get Steve to leave, and he does, at first. He finally catches on that something is wrong and returns just in time to pick up a baseball bat and save Jonathan from the monster. This is when Steve Harrington officially gets a piece of our hearts forever.
The best babysitter in 'Stranger Things' Season 2
Things aren't going so well for Steve when season 2 starts off. Nancy breaks up with him, despite him doing his best to be there for her. She's upset over the death of her friend Barb and wants to tell Barb's parents. Steve tells her it isn't possible, which leads to a fight at a Halloween party, where she breaks things off.
Without Nancy, Steve grows closer to Dustin. Despite being older, he helps Dustin track down his new pet monster and eventually finds himself in charge of the whole group of kids. When they go hunting for monsters from the Upside Down, Steve keeps all the kids safe. Quite the task considering multiple Demodogs are running around, plus the Mind Flayer. We're just saying if there's a babysitter of the year award, Steve needs it for his role in Stranger Things Season 2.
Steve's witty banter with his Scoops Ahoy coworker, Robin
Steven isn't where he thought he'd be at the start of season 3. His friends have all gone to college, and he's working at Scoops Ahoy, the mall ice cream shop. His coworker Robin (Maya Hawke) doesn't buy into his old "King Steve" reputation from high school and knocks his ego down a couple of pegs. The banter between the two is magical and just what Steve needs at the time.
He's still friends with Dustin, and the two embark on a quest to translate a Russian conversation overheard on Dustin's radio. Robin joins in, and the three of them, plus Erica (Priah Ferguson), Lucas' little sister, get in way over their heads with some Russian spies. 
Steve takes a beating in Stranger Things Season 3 but thankfully is fine at the end. We don't know what he'll get himself into the upcoming season, but at least we don't have too much longer to wait. Stranger Things Season 4 is premiering in 2022.