'Stranger Things': 3 Reasons Why Season 4 Is Probably the End of the Series
Fans are eagerly awaiting the fourth season of Netflix's hit sci-fi series, Stranger Things, which has been facing production delays just like the rest of Hollywood. As of late 2020, the cast was back on set and working while taking proper precautions, meaning a release later in 2021 is still possible.
Meanwhile, diehard followers are already looking ahead to the future of Stranger Things. After season 4 wraps, will the smash hit keep churning out more aliens and more episodes?
There's a good chance that won't happen for 3 major reasons.
The Duffer brothers once said they'd do 4 seasons of 'Stranger Things'
No one could have predicted how popular Stranger Things would become. But a few years ago, the series creators were discussing the future of the series and outright said they only planned to create four seasons.
"We're thinking it will be a four-season thing and then out," Ross Duffer told Vulture. "By then, the original band of adorable preteens will be ready for college. We just have to keep adjusting the story. Though I don't know if we can justify something bad happening to them once a year."
Still, series director Shawn Levy seemed to contradict that statement when he told Collider, "There's very much the possibility of a season beyond that one [season four]."
It's true that times change and the Duffers are fully permitted to change their minds. But will they?
The 'Stranger Things' actors keep getting older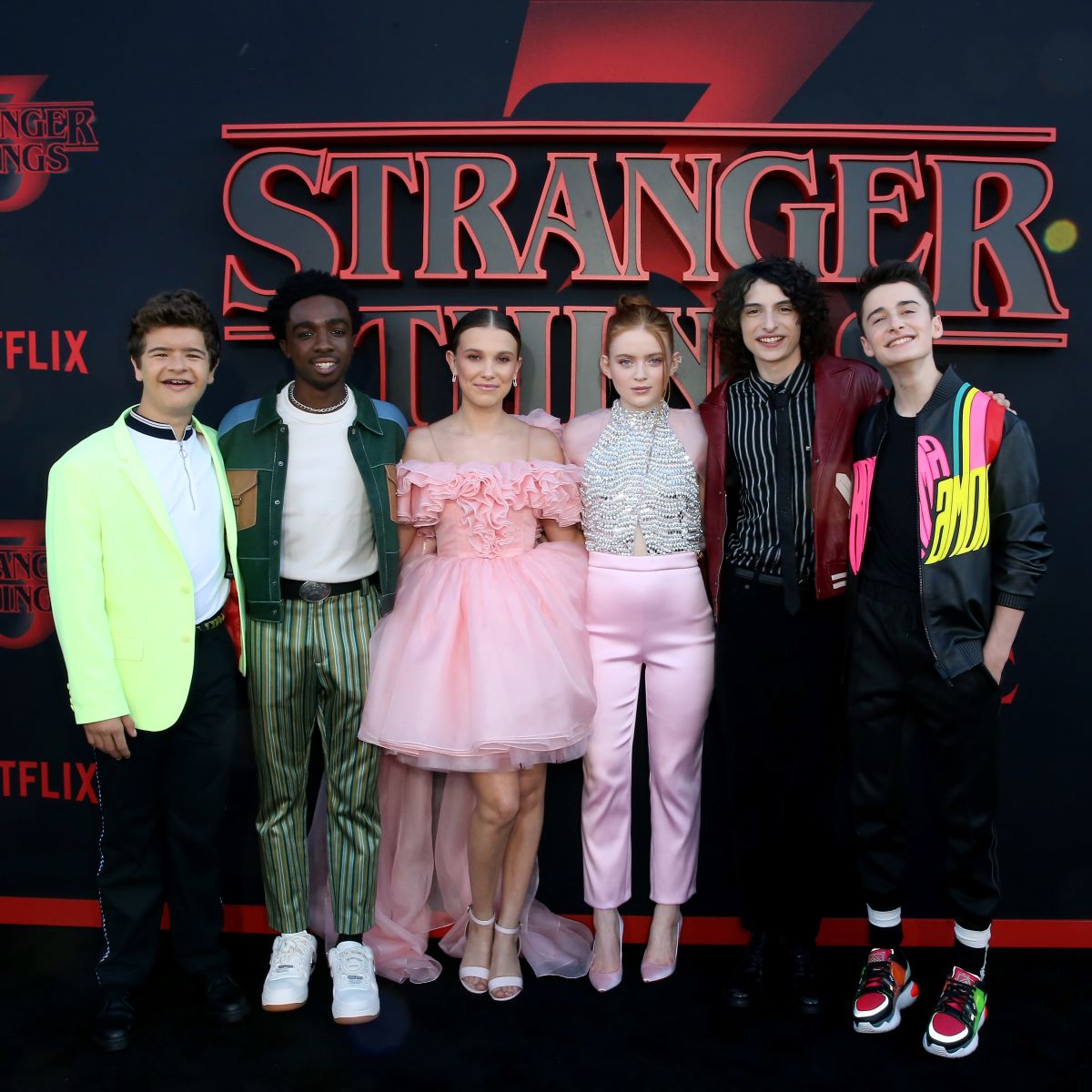 RELATED: 'Stranger Things' Season 4: Release Date, Story Details, and Everything Else We Know
The show thrives on 80s nostalgia and the innocence of youth. But with each passing year, the Stranger Things kids get a little older, which was one of the reasons Ross originally cited for ending the series after only four seasons.
The showrunners are already thinking outside the box in that respect, though. Season four is surprisingly not set in Hawkins like the previous three. This will bring a whole new element of creativity to the screen that could naturally lead to more room for the story to develop.
In summer 2020, the Duffer brothers said the new season will, "feel very different than [season three]."
Matt expanded on that, saying, "The biggest thing that's going to happen is it's going to open up a little bit, not necessarily in terms of scale, in terms of special effects, but open up in terms of allowing plotlines into areas outside of Hawkins."
Most Netflix shows only last 4 seasons, max
The final clue that Stranger Things will end after four seasons is a precedent set by Netflix for their original content.
Because of the unique audience for streaming content, most viewers don't have the attention spans to sit through dozens of seasons like they do for traditional network shows. The television landscape is changing. Fans can't help but notice that Netflix originals including Santa Clarita Diet, Sense8 and One Day At a Time all got cut short. Even the award-winning Ozark is ending after four seasons.
However, none of those shows had the cult following or popularity of Stranger Things, which could make it the exception to this rule. The drama comedy Orange Is the New Black lasted 7 seasons. So who's to say Stranger Things won't take the same path?
Fans are hoping the sci fi thriller keeps going past season 4, but for now, they're just eager to see what happens next for Eleven and her friends.