'Stranger Things': 3 Reasons Why We Love Max Mayfield
Max Mayfield (Sadie Sink) burst onto the scene in Stranger Things Season 2, and it was nice to have a girl around to bring the boys back to earth once in a while. She isn't afraid to put Mike (Finn Wolfhard), Dustin (Gaten Matarazzo), Lucas (Caleb McLaughlin), or Will (Noah Schnapp) in their place. Eleven, played by Millie Bobby Brown, doesn't interact with the group in season 2, but she and Max eventually become friends.
Max holds her own as the newbie in the group, but that's part of her charm. Here are some of the reasons we love her.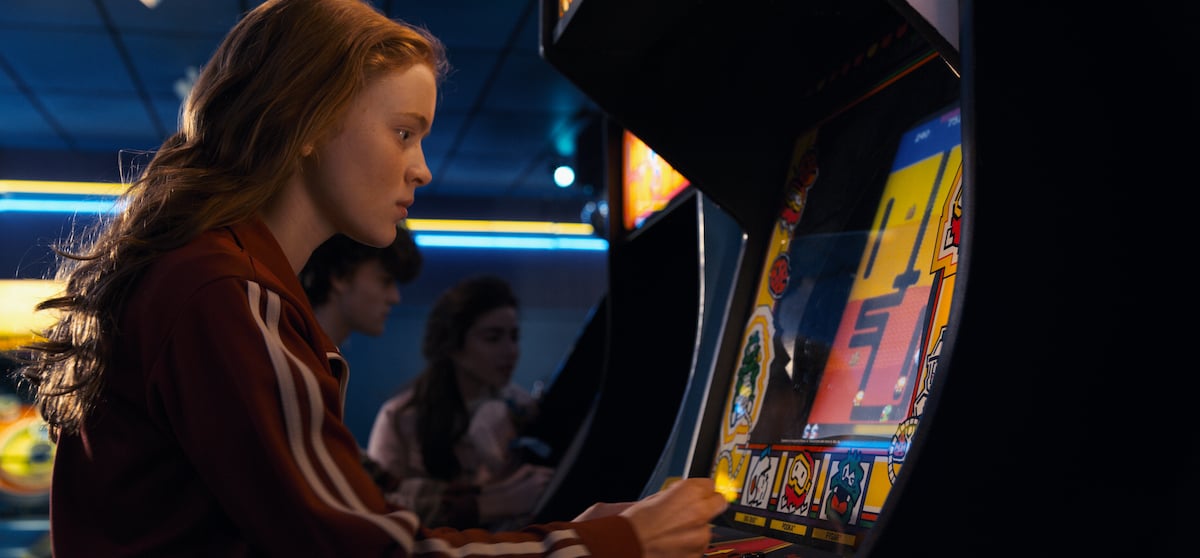 Max knows when she's had enough in 'Stranger Things' Season 2
New character, Max, puts up with a lot from the guys of Stranger Things. In Stranger Things Season 2, she's the new kid at school, and Lucas and Dustin are immediately drawn to her. Their crushes on her cause them to bumble around and are generally awkward in her presence which she has no issues pointing out. 
At first, the boys are protective of their friend Will. Mike, who misses Eleven, doesn't want her around and constantly makes snide remarks toward her. But it's the secrets the group share that pushes her over the edge. Throughout season 2, the boys continuously leave her out as they discuss Will's issues regarding the Upside Down. It's understandable why they don't let her in on anything, though. They're just trying not to be killed by the government.
When she's had enough, she tells Lucas she's out and has no interest in being friends with any of them. Finally, in the fifth episode of season 2, Lucas breaks it all down for her. At first, she doesn't believe him, but eventually, she sees what they're talking about and understands why they had to keep it a secret.
RELATED: 'Stranger Things': Will Byers' Best Moments on the Show
She isn't afraid to stand up to her stepbrother, Billy
Billy is easily the worst character in Stranger Things Season 2. Yes, we know he has more of a character arc in the third season, but that still doesn't excuse him being a jerk in season 2. He's a racist bully who picks on anyone he feels he's got the upper hand on.
When he notices Max hanging out with Lucas, he immediately tells her to end it. She and Lucas have started to become friends, so naturally, she doesn't want to. He almost runs the boys over with his car on the afternoon of Halloween and later on attacks Lucas. He then sets his eyes on Steve Harrington (Joe Keery) and almost beats him to death.
When he's attacking Steve, Max grabs a syringe of sedative and jabs it into her stepbrother's neck, saving Steve and the rest of her friends. She then grabs Steve's famous baseball bat and threatens Billy with it. She warns him to keep away from her and her friends from now on. It's not every day a young girl takes on a bully twice her size, but it's this moment when we knew Max was a keeper.
RELATED: 'Stranger Things': Hopper's Best Moments on the Show
Max's friendship with Eleven in 'Stranger Things' Season 3
After a rocky start in season 2, Max and Eleven finally bond over the ineptitude of their boyfriends in Stranger Things Season 3. When Mike lies to Eleven and starts ditching her with no explanation, it's Max she turns to. Max is dating Lucas at this point, so she has a few pointers to give her.
Not only that, but she helps Eleven find her own style. Until now, Eleven has only had Chief Hopper (David Harbour), Joyce (Winona Ryder), and Mike to help with her clothing choices. That is until Max saves the day in season 3. The two make a trip to Starcourt Mall, where she introduces Max to the bright, colorful clothes of the '80s. Before we know it, Eleven looks like a typical teen, and it's all due to her newfound friendship with Max.
Max has become an integral part of The Party now, and fans are excited to see where her character goes in Stranger Things Season 4. The upcoming season is set to premiere at some point in 2022.