'Stranger Things 4': 5 Burning Questions We Have After Watching Volume I
If you're like us, you binged every second of Stranger Things 4 the second it dropped on Netflix on May 27, 2022. Now that you've successfully watched all nine hours of volume I, you probably have some questions. Here are five burning questions we have after watching Stranger Things 4 Volume I.
[WARNING: This article contains major spoilers for Stranger Things 4 Volume I.]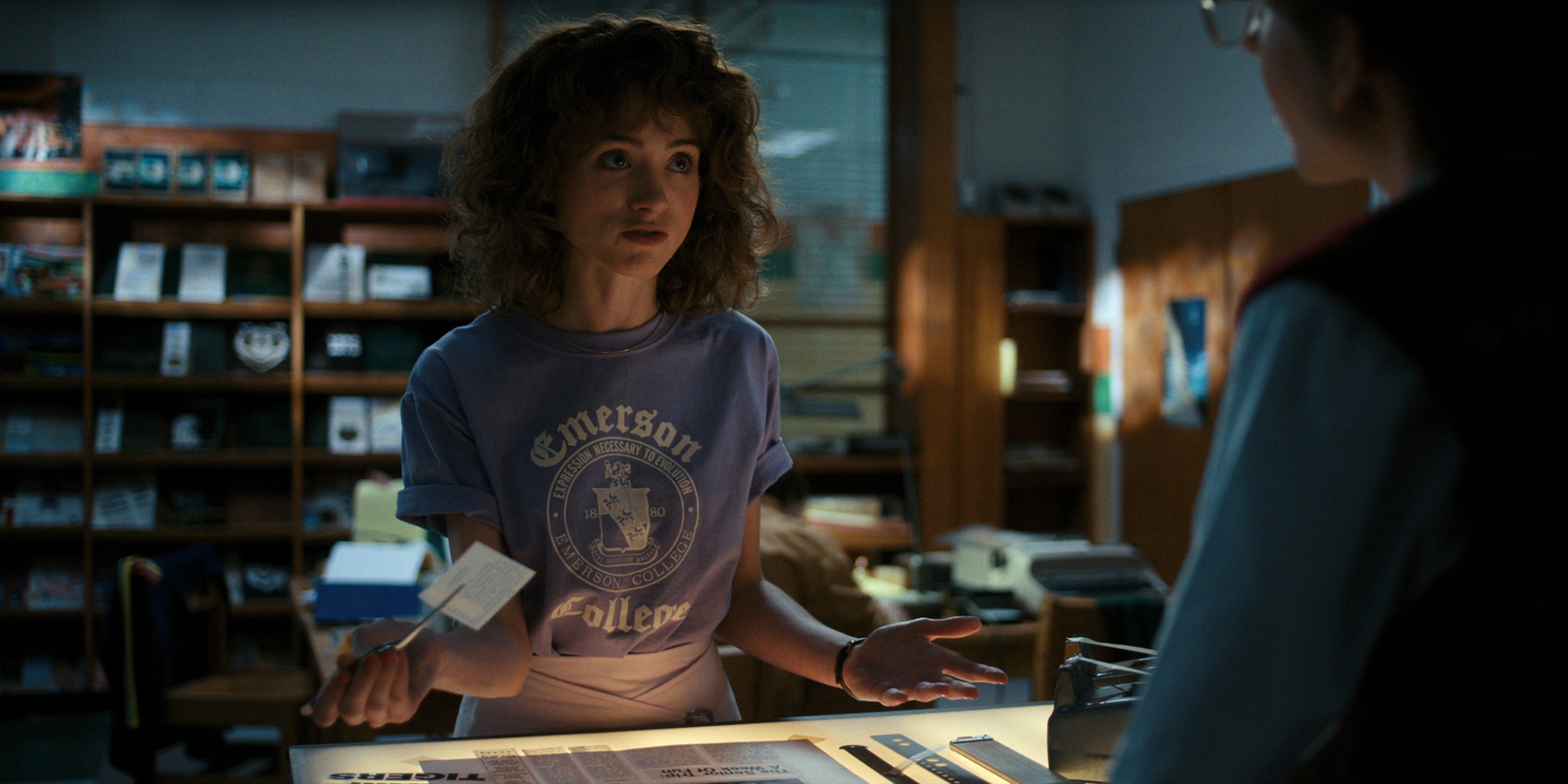 Did Dr. Owens adopt Peter Ballard at some point in his childhood?
When Sullivan arrives at Dr. Owens' house in Stranger Things 4 Episode 3, "The Monster and the Superhero," he immediately tries to force Owens into confessing Eleven's location. Owens refuses, and Sullivan and his men ransack Owens' house. In the middle of the chaos, the soldiers take a lockbox from the top of one of the closets. Mrs. Owens tries to stop the soldier while screaming, "What do you need with that? Those are Peter's old school projects!" Owens naming his son Peter is much too big of a coincidence, and this is one of our biggest Stranger Things 4 questions.
RELATED: 'Stranger Things 4' Episode 7 Recap: 'The Massacre at Hawkins Lab' Finally Gives the Audience Some Answers
How did Peter Ballard/Henry Creel get his powers?
In Stranger Things Season 1, we learned Dr. Brenner worked with the MKUltra project. This resulted in Eleven when Brenner recruited Eleven's mom as part of the program. (We still don't know who is Eleven's biological father.) However, Stranger Things 4 introduced us to Henry Creel in 1959, when he moved to Hawkins, Indiana, with his mom, dad, and sister. Vecna shows Nancy a flashback of his life as Henry, and Henry notes that he felt different than other people. This caused a weird fascination with spiders, and the next thing we know, Henry's murdering his family with his powers. But how did Henry even get the abilities to begin? Was he born with them?
Is Steve Harrington in trouble after getting bitten by the Demobats?
Stranger Things 4 introduced audiences to a new creature from the Upside Down known as Demobats. When Steve investigates the gate in the water, he gets pulled through to the alternate dimension. After he lands on the other side, Demobats attack him and leave him with some pretty vicious bites. Thanks to Nancy, Robin, and Eddie, he survives, but do those bites have lasting effects? Robin jokes about rabies, but does Steve need to worry about something else? (Demorabies, if you will.) 
What is Vecna's plan for Nancy in the Mind Scape?
As far as fans know, Vecna targets those suffering, or as Max says, "something that's hurting them." Nancy doesn't fit those requirements for the most part. In Stranger Things 4 Episode 7, "The Massacre at Hawkins Lab," Vecna tells Nancy she got too close to discovering his identity. He forces her to see Barb but then tells her his entire backstory. Does he want to kill her as he killed Chrissy, Fred, and Patrick?
Our final 'Stranger Things 4' question has us asking if Eleven and Brenner working together now?
Despite all the horrifying monsters the kids face every season, Dr. Brenner remains the top dog in the Evil Villains category. Stranger Things 4 continues the theme of humans being the real monsters, but this season almost sees Brenner in a gentler light. We can't imagine him getting a redemption arc, but stranger things (ba-dum dum!) have happened. Our final Stranger Things 4 question centers around Eleven and Brenner. Does Eleven really trust Brenner and his attempts to get her powers back, or is this all a ruse?
Stay tuned to Showbiz Cheat Sheet for all your Stranger Things 4 updates!
RELATED: 'Stranger Things 4' Episode 6 Recap: 'The Dive' Features Steve Harrington in Hot Water