'Stranger Things 4' Star Elodie Orkin on Playing Eleven's Bully, Angela, Shipping Mileven, and More [EXCLUSIVE]
'Stranger Things 4' star Elodie Orkin stopped by Showbiz Cheat Sheet to chat about her experience filming the hit series, who she ships, and what she really thinks about those '80s costumes.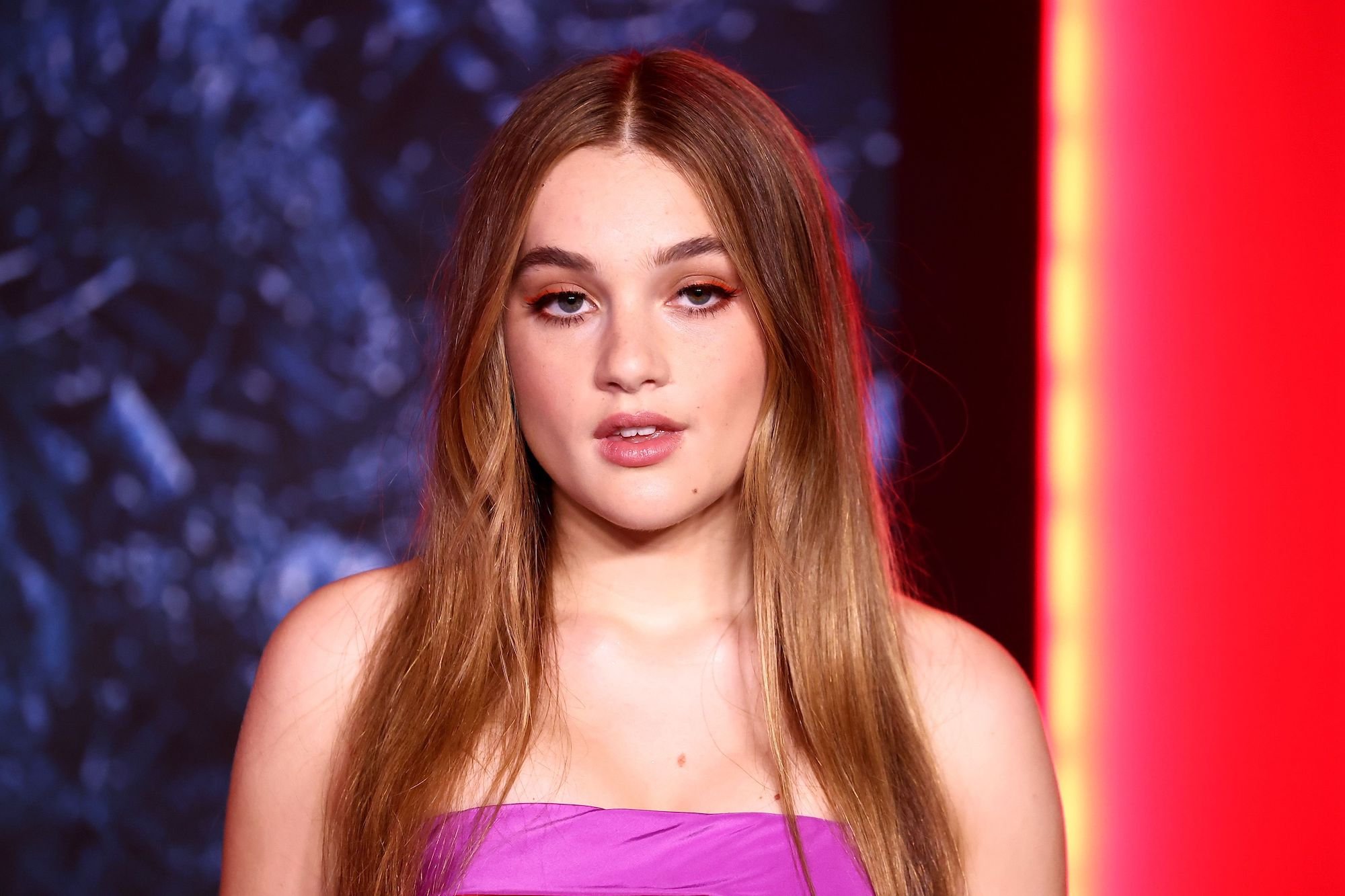 Stranger Things 4 might be the most anticipated show returning in 2022. Now that we're less than 24 hours away from when Netflix drops the episodes, we can hardly sit still. The upcoming season introduces us to a handful of new characters, including Will and Eleven's two new bullies in California. Elodie Orkin, who plays Eleven's bully, Angela, in Stranger Things 4 stopped by Showbiz Cheat Sheet recently to talk about the upcoming season, who she ships, and how she really felt about those '80s costumes she wore in her scenes.
Elodie Orkin plays Angela, Eleven's bully, in 'Stranger Things 4'
Orkin's role in Stranger Things 4 role as Angela, the girl who bullies Eleven, is a far cry from the teenager in real life. When talking about the series, her enthusiasm for the show is evident from the look on her face the instant we started chatting about the show. It's nearly impossible to see her as the same girl who bullies Eleven (Millie Bobby Brown) in the upcoming season. I asked Orkin about her role as Angela and whether or not she struggled with portraying a bully.
"It's honestly difficult. You don't want to be mean to the actual person. But, I guess it's also kind of fun because I'm not very confrontational at all," Orkin admitted. "That's just not my personality. Everyone knows it's just acting and it's just all fun and games. It's a very fun set. Everyone's just playing around and having fun with it and nothing's taken too seriously." 
Elodie Orkin thinks Mike and Eleven are 'meant to be together'
One of my favorite questions to ask the cast from Stranger Things revolves around the romantic couples in the show. Whether you ship Mike and Eleven, Jonathan and Nancy, or Joyce and Hopper, there's always a fun answer.
Orkin stuck to the relationship that most consider at the heart of the show – Mike and Eleven. "Mike and El, I mean, is the classic one [relationship]. They're meant to be together," Orkin said with a smile.
What's in store for Elodie Orkin after 'Stranger Things 4'?
While she might not be a fan favorite as Eleven's bully in Stranger Things 4, there's no denying the 18-year-old has the skills to pull off whatever roles the future holds. When I asked her about the '80s costumes she wore in the show, she explained wearing them was such a fun experience. We saw more of Orkin's outfits in the Stranger Things 4 trailer, and one of her scenes involves a stereotypical '80s roller rink.
When I asked Orkin how she felt about the costumes and the '80s style in general on the show, she replied, "I had a lot of colors on and I loved the outfits so much. I cannot wait to post a million mirror selfies that I took in those outfits in my trailer. They were so fun and so over the top. I love that. This is why I love doing what I do I get to be a part of all these different experiences that I maybe wouldn't want or wouldn't choose to be a part of my actual life."
Stranger Things 4 premieres at 3:00 a.m. EST on May 27, 2022. Check out Elodie Orkin in her role as Angela in the new season!
For more on the entertainment world and exclusive interviews, subscribe to Showbiz Cheat Sheet's YouTube channel.