'Stranger Things' 4 Characters Use Music to Escape Vecna; Music Helped Actor Playing Villain Embrace the Role
Vecna is the most terrifying Stranger Things villain to date — one that requires a unique method to escape. Discover how music helps the characters in Stranger Things 4 battle the big bad. We also have details from the actor who plays Vecna and how music — oh, the irony!— helped them embrace the role.
[SPOILER ALERT: This post contains spoilers about Stranger Things 4 Part I.]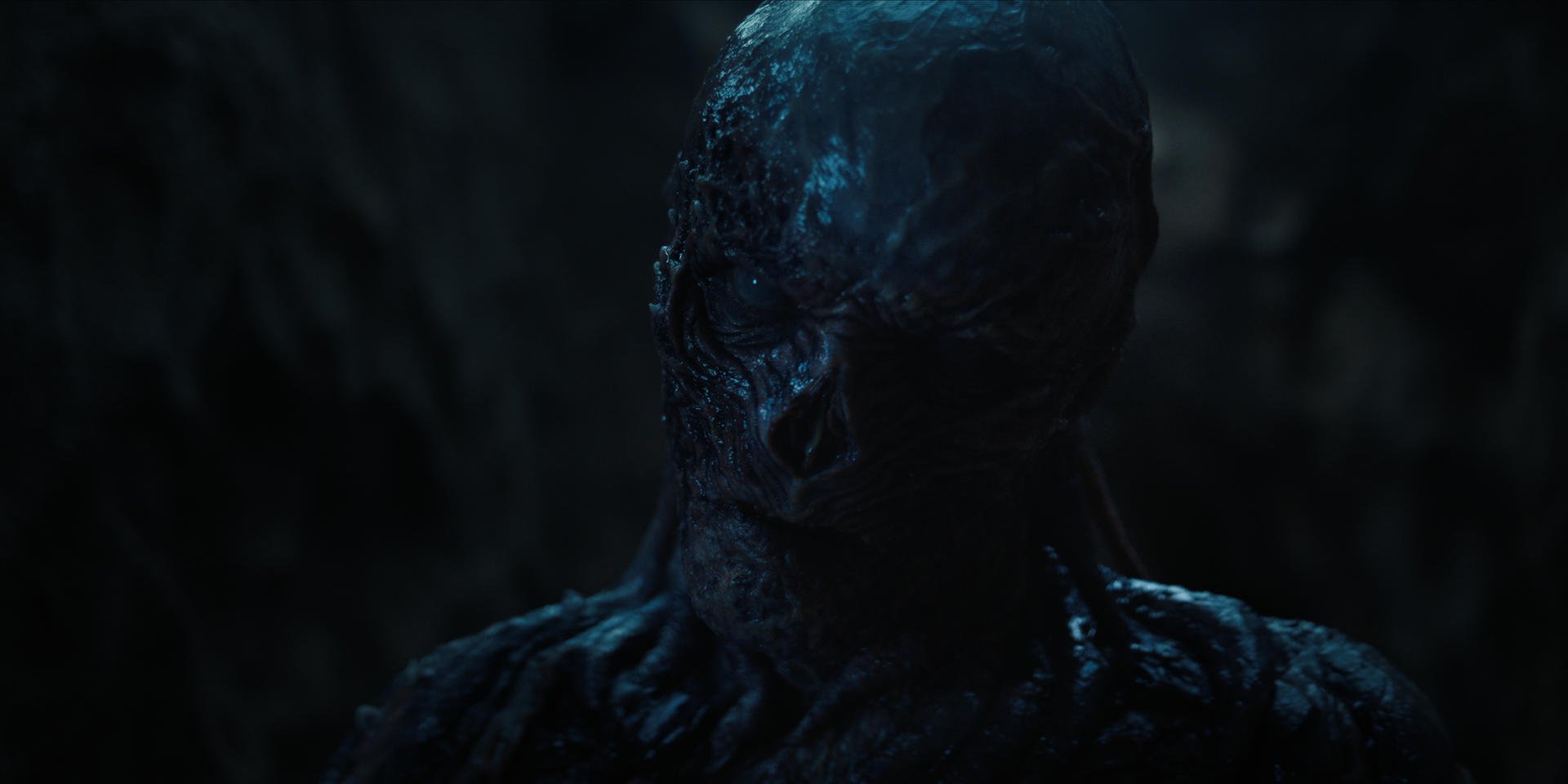 Max Mayfield uses music to escape Vecna's Curse in 'Stranger Things' 4
One by one, the teens of Hawkins are put under Vecna's Curse. Every one of his victims suffers from nightmares, headaches, and eventually strange visions.
Max Mayfield (Sadie Sink) is in a depressed state after losing her brother Billy (Dacre Montgomery) in season 3. She's a natural fit for Vecna's Curse in season 4.
Ultimately, Max stands her ground against Vecna in "Dear Billy." There, she stumbles upon the mansion that is Vecna's home base. The villain seems confused about Max finding the house and ensnares her. As he prepares to kill Max like he did Chrissy Cunningham (Grace Van Dien) and Fred Benson (Logan Riley Bruner), music begins to play.
After a visit with Victor Creel (Robert Englund), Nancy Wheeler (Natalia Dyer) and Robin Buckley (Maya Hawke) discover music pulled him out of Vecna's Curse when his family was murdered. Relaying this information to Steve (Joe Keery), Dustin (Gaten Matarazzo), and Lucas (Caleb McLaughlin), the trio plays Max's favorite song, "Running Up That Hill (A Deal With God)," to pull her away from Vecna.
Vecna actor Jamie Campbell Bower used music to become the 'Stranger Things' 4 villain
In an interview with Variety, actor Jamie Campbell Bower described using music to help prepare for his scenes as the Stranger Things villain. "I came in … wearing the character," he explained. "So I'm sitting in the makeup chair very still, not really talking to anyone." He elaborated: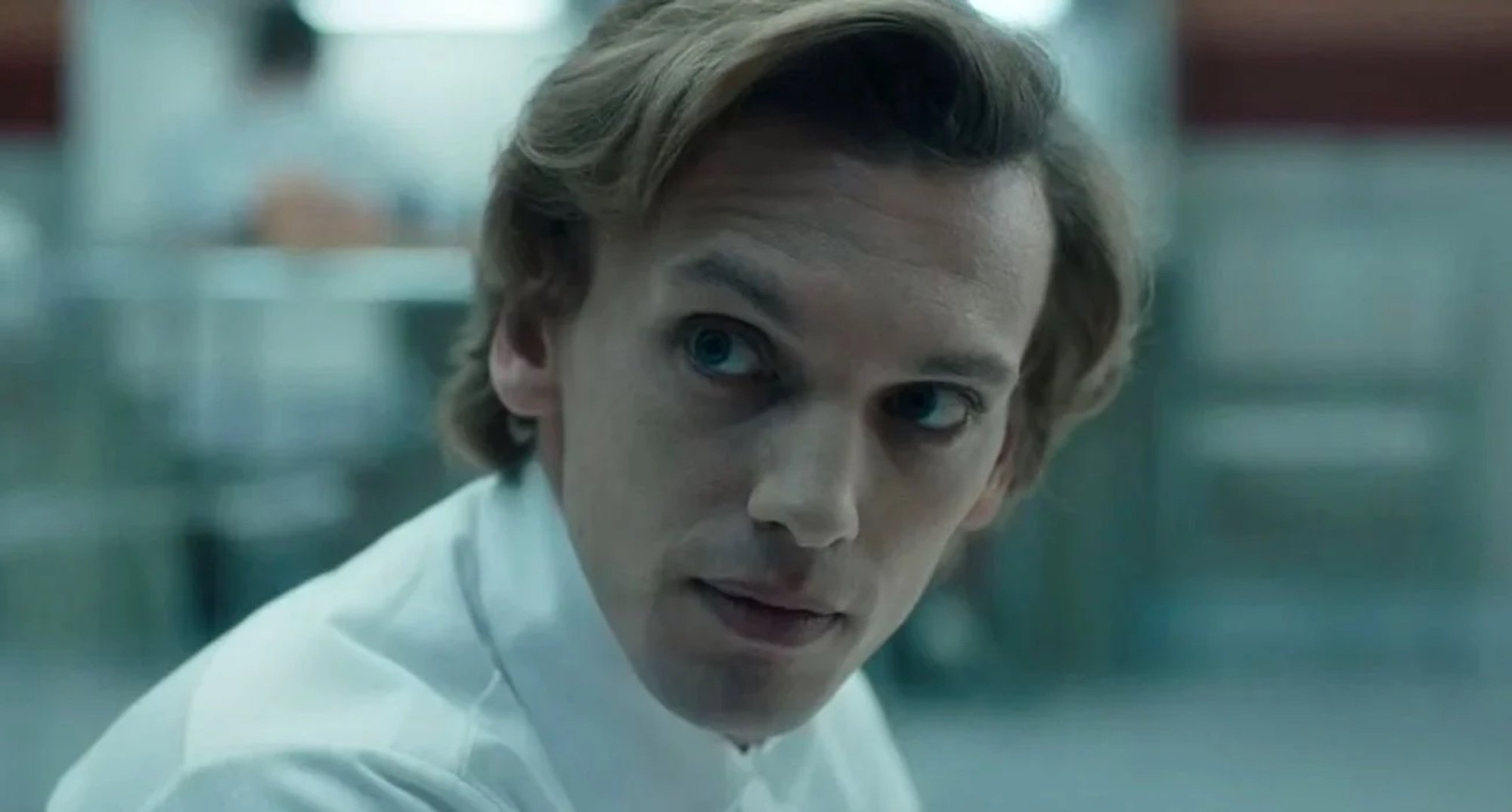 "Music is a big help for me. I find it to be a very visceral experience. I had a few records that I was just constantly spinning on repeat as I'd been building the character I'd had on anyway, so there was that, sort of, subconsciousness that was coming through."

Jamie Campbell Bower, Variety
Ironically, music helped the actor embrace the fictional villain whose victims used music to escape his curse.
Music will likely play a significant part in the final installment of 'Stranger Things'
From the beginning, music has always played a big role in the Stranger Things universe. Will (Noah Schnapp) communicates with Joyce (Winona Ryder) from The Upside Down in season 1 by playing The Clash's "Should I Stay or Should I Go."
As we've seen in season 4, music once again plays a pivotal role in the kids' method of escape from the evil place — a trend that's likely to continue in the last two episodes of the Netflix series. "Chapter 8: Papa" and "Chapter 9: The Piggyback" both come out on July 1, 2022.
Vecna's physical appearance is 90% Jamie Campbell Bower
Becoming Vecna wasn't solely about listening to music for the Stranger Things actor. The Night King look-a-like was created by Game of Thrones prosthetic designer Barrie Gower. As Bower explained to Variety, "90%" of Vecna is the actor — not CGI.
As the outlet reported, the transformation took about seven and a half hours. Removing it all took another hour.
See Bower's full transformation into Vecna in season 4. Watch part I of Stranger Things on Netflix.
RELATED: 'Stranger Things' Season 4: 'Young and the Restless' Actor Helped Millie Bobby Brown Become Young Eleven