'Stranger Things 4': David Harbour Believes Joyce Byers Will Save Everyone in Volume 2
Stranger Things Season 4 Volume 2 could have an unexpected hero — Joyce Byers. At least, that's what David Harbour has predicted. The Jim Hopper actor recently took to Instagram for a sweet post dedicated to Winona Ryder and her Stranger Things character. According to Harbour, Joyce could save everyone in the season's last two episodes. Here's what he had to say.
[Spoiler alert: The following story contains spoilers for Stranger Things 4 Vol. 1.]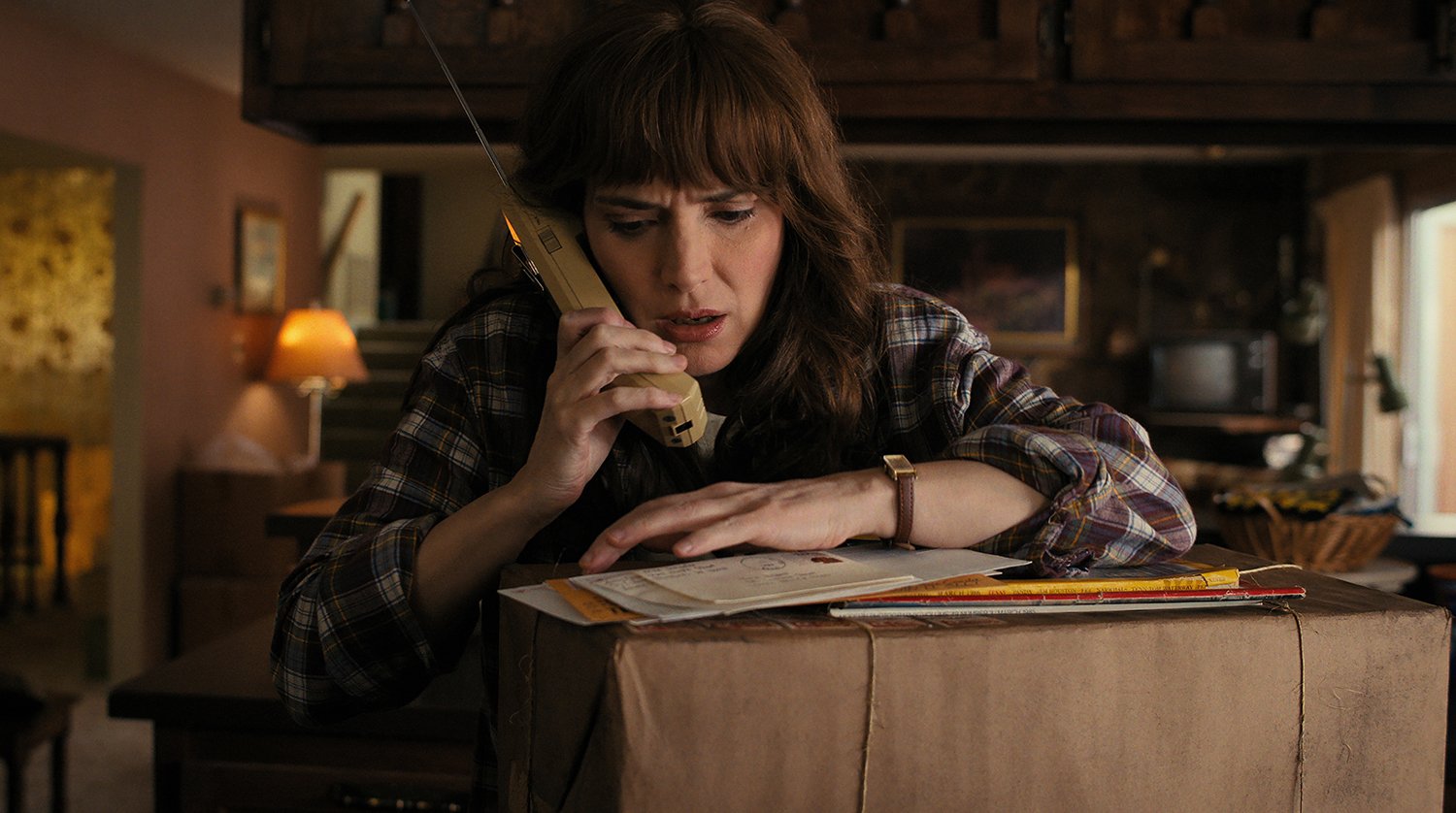 Joyce Byers embarked on her own mission in 'Stranger Things 4' Vol. 1
For much of the Netflix series, the Stranger Things characters have worked together in Hawkins, Indiana, to stop the dangers of the Upside Down. However, season 4 saw the gang split up as they tackled separate obstacles in Hawkins, California, and Russia. In Joyce's case, that meant heading to Russia with Murray (Brett Gelman) to find Hopper, who had been taken as a prisoner.
It all started when Joyce received a mysterious package containing a Russian doll. Inside the doll was a cryptic note revealing that Hopper was alive. Joyce and Murray made arrangements with Hopper's ally, a Russian prison guard known by the code name Enzo, to help Hopper escape Russia in exchange for $40,000.
Joyce and Murray met with a pilot named Yuri (Nikola Djuricko) in Alaska who would fly them to Russia. However, he double-crossed them and alerted the Russian prison about the plan. Yuri planned to hand Joyce and Murray to the Russian prison, but they overpowered him on the plane and formulated a new plan to save Hopper. Finally, Joyce and Murray snuck into the prison and reunited with Hopper after his battle against a Demogorgon.
David Harbour praised Winona Ryder and said Joyce Byers will 'save' everyone in vol. 2
David Harbour and Winona Ryder have been close friends for years, so he made sure to shout her out after Stranger Things 4 Vol. 1's release. In an Instagram post on June 9, Harbour shared a photo of Joyce and Hopper's sweet reunion in the new season.
"The vital beating heart behind every season of ST is Joyce and Winona Ryder's stunning performance for the last seven years," Harbour captioned the post.
Then, the actor went on to make his prediction for vol. 2: "Joyce will save her son, all the Hawkins kids, her old pal Hopper and the withering magnetism of her funky kitchen magnets."
Many Stranger Things fans shared their own love for Ryder and her character in the comments.
"Winona is perfect and always rocks. You too, David," one person wrote.
"Joyce is the best character Winona Ryder has ever played," another user added.
The Duffer Brothers teased 'chaos' in vol. 2
In early June, Netflix shared a new teaser for Stranger Things 4 Vol. 2, showcasing new twists, scares, and plenty of action. And in an interview with TVLine, series creators Matt and Ross Duffer said the next two episodes would contain "chaos."
"[Vol. 2] has a little bit of everything. It's extremely emotional while also having the most action and spectacle we've ever had," Matt Duffer said. He later added, "It's not wall-to-wall action. That's what I like about being able to do something long-form. The finale does very much feel like a blockbuster spectacle, but there's also a lot of time spent dealing with our characters. Hopefully, it's satisfying for people."
Stranger Things 4 Vol. 1 is now streaming on Netflix. Vol. 2 arrives on July 1.
RELATED: 'Stranger Things': David Harbour Already Knows Hopper's Ending — 'It's Quite Moving'