'Stranger Things 4': Did Gaten Matarazzo and Caleb McLaughlin Just Leak Lucas Is Vecna's Victim in Volume II?
Netflix's Stranger Things 4 Volume I dropped on May 27, 2022, and ever since it's the only thing anyone is talking about. A recent video tweeted out by the Stranger Things Twitter account showed fans what a day in the life of a Stranger Things star looks like for the most part. However, one particular moment has fans wondering if we see Lucas as the target of Stranger Things 4 villain Vecna, in volume II.
[WARNING: This article contains detailed plot spoilers regarding Stranger Things 4.]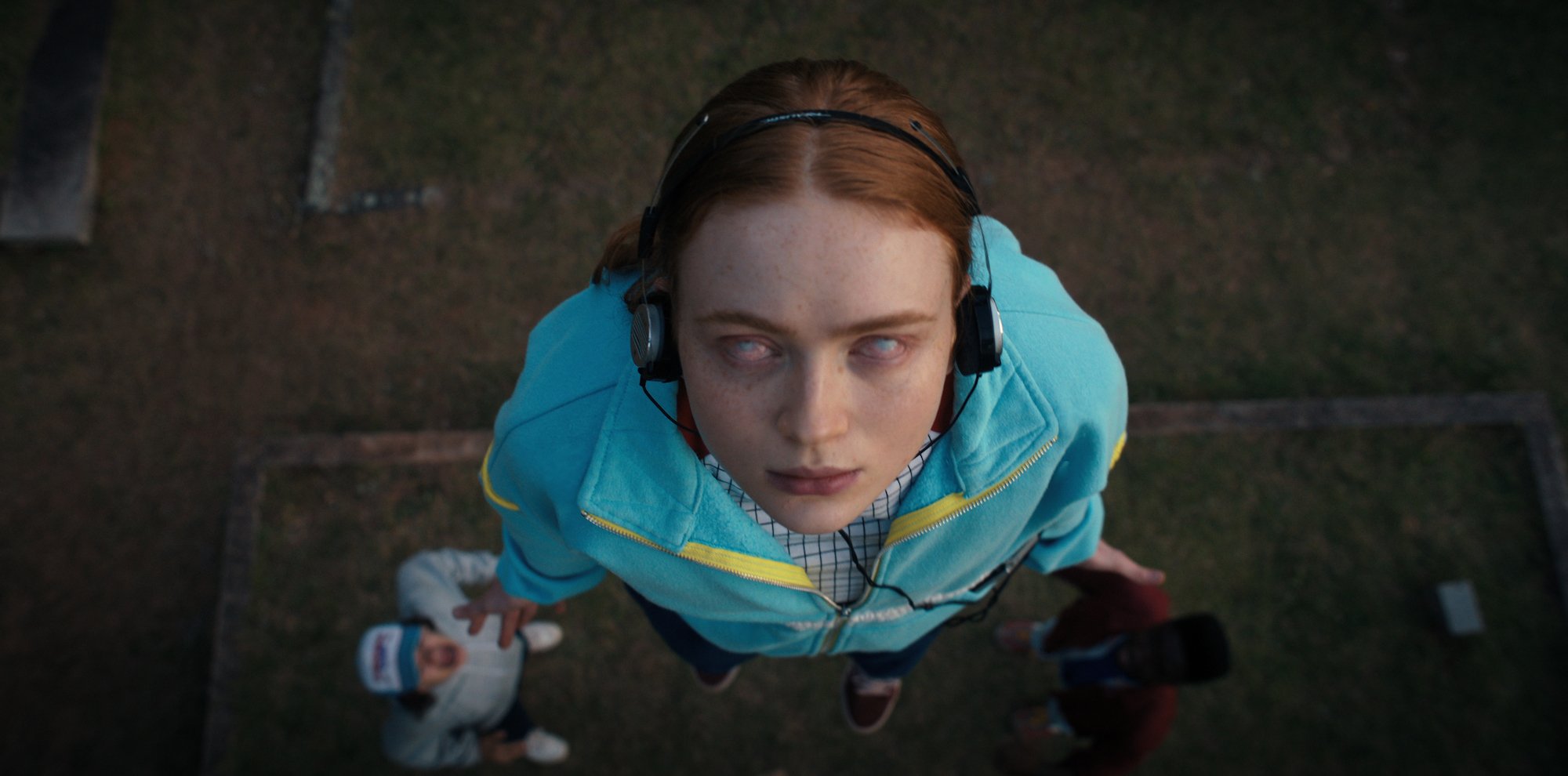 'Stranger Things 4' villain Vecna puts people in a trance before killing them
Audiences learned in Stranger Things 4 Volume I, the new villain, Vecna, was once a human. Jamie Campbell Bower, who plays Peter Ballard, in the series ultimately revealed Dr. Brenner once experimented on him as a child due to his supernatural abilities. However, before he had the name Peter Ballard, he was called Henry Creel. The Creel family murders play a crucial role in the current season of the sci-fi horror series this season. Authorities blamed Victor Creel (Robert Englund) for the gruesome murder of his wife and kids, but his son, Henry, was the true culprit.
Eleven (Millie Bobby Brown) banished Peter to the Upside Down after he savagely murdered all the children in Dr. Brenner's lab. While there, the Upside Down somehow mutated his body into the horrifying creature known as Vecna. Vecna targets those who suffer from traumatic moments in their life and seemingly feeds off his pain. He somehow puts them in an imaginary universe called the Mind Scape and forces them to relive their trauma. Once he has them in their clutches, he mangles their limbs before sucking their eyeballs into the skull as they explode. (Yeah, it's gross.) Audiences watched as the Stranger Things 4 big bad, Vecna, pulled Max into the Mind Scape in "Dear Billy," but thankfully, the soothing sounds of Kate Bush's "Running Up That Hill" allowed her to escape.
RELATED: 'Stranger Things' Season 4 Volume II: Duffer Brothers Confirm the Upside Down's Creation Remains a Mystery
Did Gaten Matarazzo and Caleb McLaughlin accidentally leak that Lucas is one of Vecna's victims in 'Stranger Things 4' Volume II?
Fans still have a few more weeks to wait before watching the final two episodes of Stranger Things 4, but executive producer Shawn Levy, Netflix, and more continue to give fans content to chew on while they wait. On June 6, 2022, the Stranger Things Twitter account shared a compilation video of behind-the-scenes clips the cast made while filming.
The tweet read, "ever wonder what a day in the life on the set of stranger things is like? look no further, nerds"
The video showed different cast members in wardrobe, on-set, and more. During one part, Gaten Matarazzo, who plays Dustin Henderson in Stranger Things 4, sits in a chair for his makeup and Caleb McLaughlin, who plays Lucas Sinclair, drops in to say hello. McLaughlin shows Matarazzo a photo on his phone.
"I heard you did some good stuff yesterday, buddy boy. I can't wait to watch it," Matarazzo says to McLaughlin. He continues, "Your eyes! Oh man, did they put contacts in you?"
Normally this wouldn't be anything remarkable, but this is Stranger Things.
Vecna's targets' eyes go white right before he kills them
When Stranger Things 4 villain Vecna kills someone, their body levitates in the air and as it does, their eyes go white. The clearest show fans saw of this happened during Max's scene in "Dear Billy." It's clear the blue-eyed actor wears contacts for the scene, which is why Matarazzo's comment definitely caused us to perk up our ears. If McLaughlin is wearing contacts for a scene, it very well might be connected to Vecna's attack.
We really don't want Lucas to die, or any of the main characters for that matter, but Matarazzo's comment has us worried. We'll know the answer in just a few more weeks. Stranger Things 4 Volume II premieres on July 1, 2022.
RELATED: 'Stranger Things 4': Ross and Matt Duffer Confirm They Forgot Will's Birthday