'Stranger Things 4': Does Dr. Owens Have a Connection to Peter Ballard?
Now that we've all successfully binged Stranger Things 4 Volume I, it's time to get down into the nitty-gritty – the clues dropped in the first seven episodes. The creators of the show, Ross and Matt Duffer, are notorious for hiding hints and clues in the show that lead to a bigger picture, and we doubt they've changed that trend at this point. However, there's one line we just can't stop thinking about, and it involves Dr. Owens (Paul Reiser) and his connection with Peter Ballard (Jamie Campbell Bower).
[Warning: This article contains detailed spoiler information regarding Stranger Things 4 Volume I.]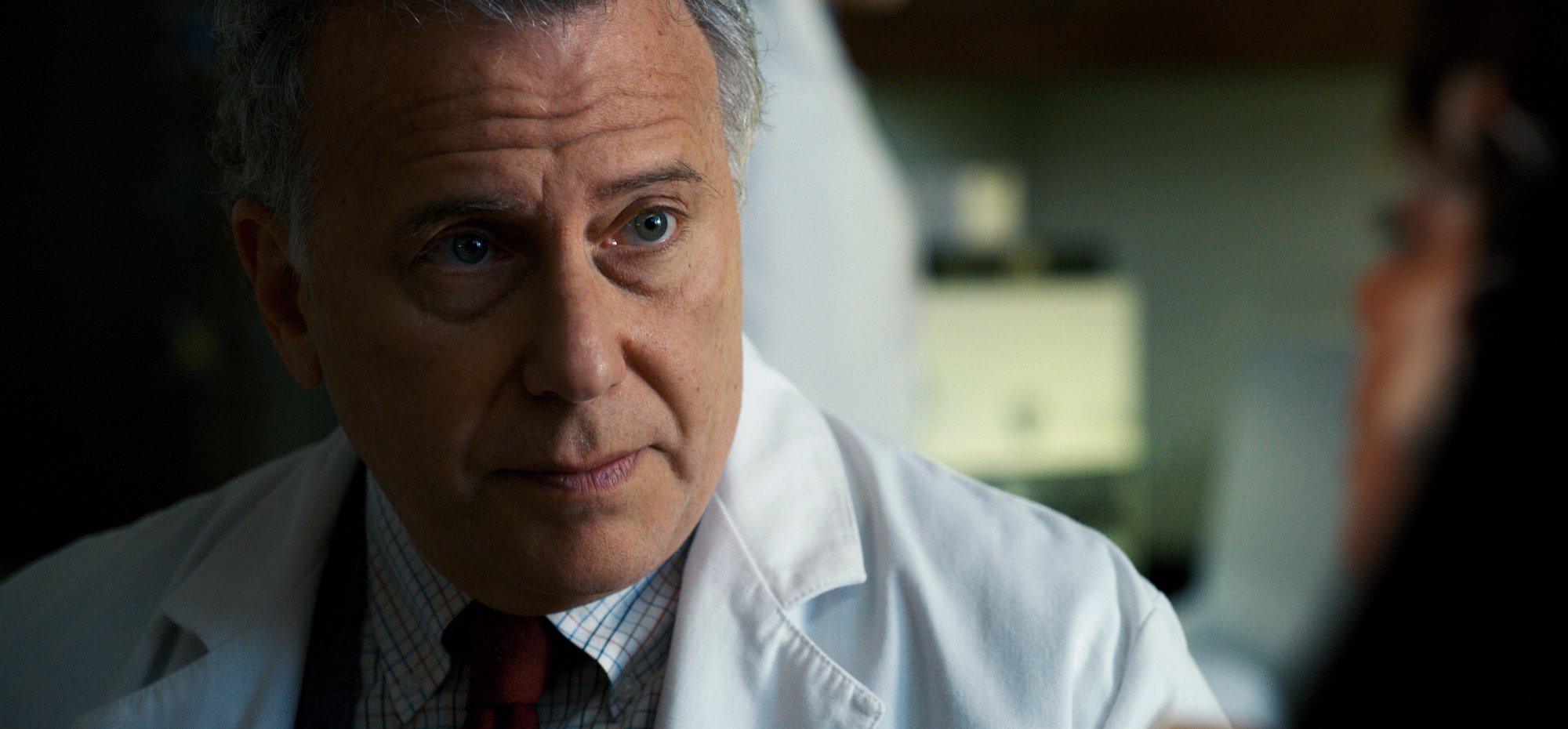 'Stranger Things' Season 2 first introduced us to Dr. Sam Owens
When we first met Dr. Sam Owens in Stranger Things Season 2, he immediately raised our suspicions. After dealing with Dr. Martin Brenner (Matthew Modine) in the inaugural season of the Netflix original, it's safe to say we were all wary of any government doctors at that point. Dr. Owens studied Will Byers (Noah Schnapp) and the after-effects of getting stuck in the Upside Down in season 1. However, when Will's visions eventually led to the Mind Flayer possessing him, we learned that Dr. Owens had kept a secret from the show's characters and the audience.
While Owens failed to let Chief Jim Hopper (David Harbour) and Will's mom, Joyce Byers (Winona Ryder), in on the fact that the gate to the Upside Down still existed, he at least partially redeemed himself by the end of Stranger Things Season 2. When Hopper and Eleven stumbled upon a wounded Owens in the stairwell as they went to close the gate to the alternate dimension, Hopper helped Owens on one condition. Owens had to secure Eleven (Millie Bobby Brown) a birth certificate and list Hopper as her father so she could attempt to lead an everyday life. Owens made good on his offer, and the audience seemed to warm back up to him. 
RELATED: Natalia Dyer and Joe Keery Give Fans Hope for a Stancy Reunion in 'Stranger Things 4'
Dr. Owens and his wife had a son named Peter
Dr. Owens continues to play a crucial role in Stranger Things 4. However, there's one line we can't stop thinking about since watching volume I. After the deaths of Chrissy Cunningham (Grace Van Dien) and Fred Benson (Logan Riley Bruner), the military descends on Owens' house, demanding to know Eleven's location. Sullivan believes Eleven murdered Chrissy and Fred, and he wants to locate her to keep anyone else from dying. Owens refuses to give up Eleven's whereabouts, and the soldiers thoroughly ransack the house.
When one of the men begins to throw things around in Mrs. Owens' closet, he notices a metal lockbox. He obviously finds something noteworthy about the box and decides to take it. As he walks away, Mrs. Owens says, "Why are you taking that box? Those are Peter's old school projects! You do not need those!"
What is Dr. Owens' connection to Peter Ballard in 'Stranger Things 4'?
The writing for Stranger Things overall is incredibly intentional. There's no way the writers would conveniently mention another person named Peter fans never knew anything about and have it not mean something. We know Dr. Brenner took in Henry Creel when authorities locked Victor away in Pennhurst. Audiences also know that Netflix described Jamie Campbell Bower's character as a "friendly orderly," We eventually learn that orderly was once Henry Creel and now terrorizes Hawkins as Vecna. 
So, where do Dr. Owens and his wife come into play? Did Dr. Owens take over the care of Peter Ballard at some point in his childhood? But if that's the case, why does he tell Eleven he's been an experiment of Dr. Brenner's since he killed his mother and sister in 1959? We suspect that Dr. Owens' participation in Dr. Brenner's program is much deeper than we initially thought, but we won't know until volume II premieres.
Thankfully, we only have a few more weeks to wait. Stranger Things 4 Volume II premieres on July 1, 2022.
RELATED: 'Stranger Things 4' Episode 7 Recap: 'The Massacre at Hawkins Lab' Finally Gives the Audience Some Answers