'Stranger Things 4': Everything We Know About Eduardo Franco's Character, Argyle
'Stranger Things 4' brings us several new characters but we might be most excited about Eduardo Franco's character, Argyle. Here's what we know.
Stranger Things 4 brings us several new characters this season. This includes roles played by Joseph Quinn, Robert Englund, and Eduardo Franco. Franco's part of Argyle seems to play a moderately sized role in the upcoming season. Let's take a look at everything we know about the character and the actor who plays him.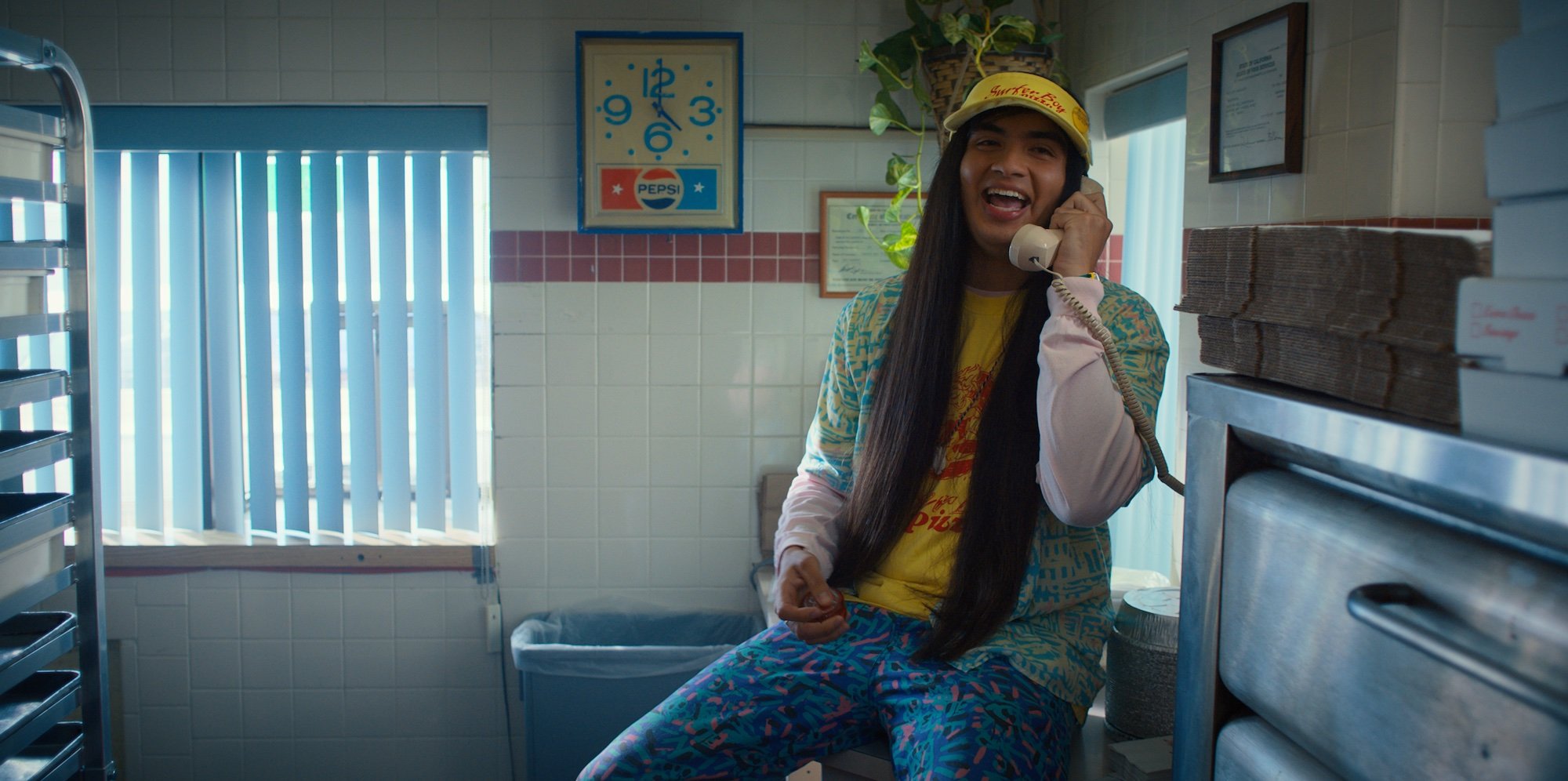 Where have you seen Eduardo Franco before 'Stranger Things 4'?
Eduardo Franco had plenty of acting roles under his belt before he landed the role of Argyle in Stranger Things 4. He played Gavis in Adam Ruins Everything and Spencer Diaz in American Vandal. However, the film Booksmart, starring Beanie Feldstein and Kaitlyn Dever, probably holds his most notable role. Franco played Theo, a high school student who got held back a few years but still managed to nab a job at Google.
Who is Argyle?
As of now, we can only glean a little bit of information about Argyle from what Netflix has shown in their promotional material. In November 2020, the official Stranger Things Twitter account gave fans a sneak peek at some new characters appearing in the upcoming season, along with a description. The account described Argyle as "Jonathan's new BFF. We stan a fun-loving stoner who proudly delivers delicious pizza pies for Surfer Boy Pizza."
We first got a look at Argyle in the Stranger Things 4 teaser, "Welcome to California." In one scene, we see him pull up to give Eleven (Millie Bobby Brown) and Will (Noah Schnapp) a ride somewhere. He cheerfully announces, "Hold on to your butts, brochachos!" (It looks like the show's really leaning into the whole California stoner personality.)
Images released on Apr. 12, the day we got the Stranger Things 4 full-length trailer, show Argyle with Jonathan (Charlie Heaton,) Mike (Finn Wolfhard,) and Will when they make a pitstop at Suzie's house. (Remember Dustin's girlfriend, Suzie? Yeah, she's back in season 4.) There's also another shot of Argyle sitting on a stool in what looks like the kitchen of Surfer Boy Pizza.
Eduardo Franco is listed as a series regular for 'Stranger Things 4'
Each season of Stranger Things has introduced us to a handful of new characters. (RIP Bob Newby.) Stranger Things 4 continues the streak of adding new people into the mix. However, Netflix listed most of the new actors as recurring characters. Only Franco, Joseph Quinn, who plays Eddie Munson, and Jamie Campbell Bower, who plays Peter Ballard, were listed as series regulars.
Right now, it looks like Franco might provide some comic relief in a season that everyone says is the darkest yet. From the images we've seen, he gets involved with the kids in California pretty quickly. The majority of Eleven's and the Byers' storylines happening out west. It seems Argyle might end up in the center of the action. Let's just hope he survives to appear in Stranger Things Season 5.
Stranger Things 4 Part 1 premieres exclusively on Netflix on May 27, 2022. Part 2 drops just five weeks later, on July 1, 2022.