'Stranger Things 4' Episode 3 Recap: 'The Monster and the Superhero' Puts the Fate of the World in Eleven's Hands
As we continue our journey through Stranger Things 4  Volume I, there's already plenty to unpack. We covered three big plot points to remember in episodes 1 and 2, but now the pace really begins to pick up. After watching "The Monster and the Superhero," here are three main things to keep in mind after watching "The Monster and the Superhero."
[WARNING: This article contains major spoilers regarding Stranger Things 4 Part 1 Episodes 1, 2, and 3.]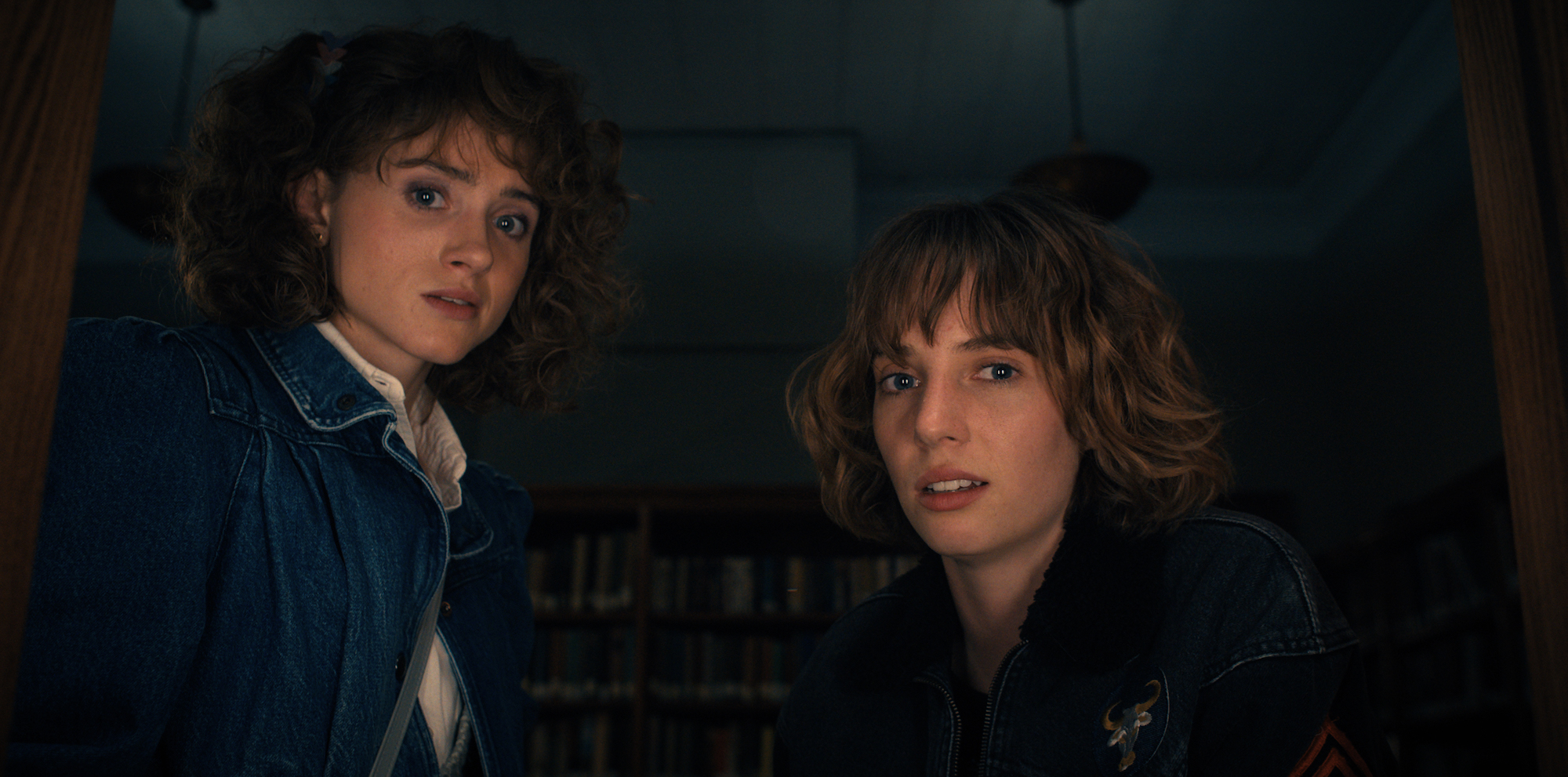 Audiences learn Dr. Owens might have a son in 'Stranger Things 4' Episode 3 'The Monster and the Superhero'
Since we met Eleven (Millie Bobby Brown) in Stranger Things Season 1, she continually expresses her fears that she may be the actual monster in the grand scheme of things. That worry continues in Stranger Things 4, as the first episode already has us wondering if Eleven instigated the massacre at Hawkins National Lab.
When "The Monster and the Superhero" opens, an unknown woman stands at a sink before a helicopter abruptly lands in her backyard. It becomes evident this is Dr. Owens's (Paul Reiser) and his wife's house, and the military has gotten wind of the deaths in Hawkins. Lt. Colonel Sullivan (Sherman Augustus) exits the helicopter and hits Owens with the bad news. However, he thinks Eleven's behind it, and he wants her location. When Owens won't give it up, Sullivan's men ransack the house, taking everything they deem necessary.
The audience doesn't get a close look at much of the stuff we take, but one box, in particular, caught our attention. As a soldier grabs a metal lockbox, Owens' wife asks, "Why are you taking that box?" When he doesn't answer, she shouts those are "Peter's old school projects." The only Peter in Stranger Things 4 who we know of is Jamie Campbell Ballard's role. Plus, nothing is ever coincidental in this show. Remember that.
RELATED: 'Stranger Things': These Are the Horror Movie Monsters The Duffer Brothers Used For Inspiration
Robin and Nancy do some digging on Victor Creel
One of the most anticipated characters in Stranger Things 4 is Victor Creel (Robert Englund), and we finally being to learn more about him in "The Monster and the Superhero." Creel supposedly murdered his wife and kids by gouging out their eyes and was sentenced to live out the rest of his years at the Pennhurst Mental Institution. When Nancy (Natalia Dyer) learns that Creel's murders share the oh-so-creepy similarity of missing eyeballs with the recent murders, she recruits her friends to help her find more information on him. 
Robin (Maya Hawke) and Nancy head to the library to research. When they can't find anything aside from the run-of-the-mill murder accusations, Robin looks at some old microfiche images of The Weekly Watcher. There they discover Creel's claims of a demon murdering his family. If someone doesn't know the Upside Down exists, a monster from there could certainly resemble a demon.
Eleven gets taken to jail in 'The Monster and the Superhero'
Eleven doesn't escape the consequences of her actions at Rink-O-Mania in Stranger Things 4's "The Monster and the Superhero." The cops show up at her house the next day, conveniently after Joyce (Winona Ryder) and Murray (Brett Gelman) take off to save Hopper in Alaska. Jonathan (Charlie Heaton) and the guys attempt to get her out on bail but fail. As she's carted away to a juvenile detention center, Owens and a group of agents intercept the transfer. Owens brings Eleven to a diner to explain everything happening back in Hawkins. He tells her that she's their only hope for survival. (Pretty heavy news for a teenager.) He promises he knows how to bring her powers back, and she agrees to go with him. What that entails remains to be seen. Is Owens really a good guy, or is he pretending for nefarious purposes? 
Stay tuned to Showbiz Cheat Sheet for all your Stranger Things 4 updates!
RELATED: 'Stranger Things': Millie Bobbie Brown Calls Working With Finn Wolfhard 'Almost Like a Relationship' That 'We Always Come Back To'