'Stranger Things 4': Was the Grandfather Clock in Season 1?
Stranger Things 4 includes a lot of themes. One of them is the grandfather clock, which focuses on multiple scenes. But was it included at all in season 1? The answer might surprise you.
[Spoiler alert: This article contains Stranger Things Season 4 finale spoilers.]
What is the grandfather clock in 'Stranger Things 4'?
​​RELATED: 'Stranger Things' Producer Wants Ryan Reynolds to Cameo in Season 5
The trailer for season 4 opens with last season's broken gate. It then shows a grandfather clock ticking in a dark room.
The season reveals how much the grandfather clock comes into play and its origin. Multiple victims see it. Chrissy Cunningham (Grace Van Dien) sees it in the woods when she's trying to buy drugs. She later hears it before she's murdered. Max Mayfield (Sadie Sink) and one of the basketball players also see it and are followed by the same monster.
So, where did the clock come from? Number One (Jamie Campbell) reveals to Eleven (Millie Bobby Brown) that he was always different and knew his family planned to send him away. He secretly practiced his powers and grew stronger. He then killed his whole family except for her father. The clock is from their house. Time is also an important part of Number One's mission.
"Everyone is just waiting," he told her. "Waiting for it all to be over. All while performing in a silly, terrible play, day after day. I could not do that." He hopes to restore balance to the world by becoming a predator. Number One then became Vecna.
Was the grandfather clock in season 1?
RELATED: 'Stranger Things 4': Did Gaten Matarazzo and Caleb McLaughlin Just Leak Lucas Is Vecna's Victim in Volume II?
Many elements were already foreshadowed in the first season. The grandfather clock wasn't shown, but it was certainly heard.
In "Chapter Six: The Monster," we see flashbacks of Eleven going into a sensory bath with Papa's team. She then goes to a dark place where she can watch the Demogorgon. Later she sees it feasting on something, and the clock can be heard in the background. Eleven reaches out to touch the Demogorgon and screams when it turns around. This opened a gate to the Upside Down.
So it took some time for the clock to appear, and it became a huge part of season 4. But it was always in the background of the show.
Could the grandfather clock be involved in the final battle against Vecna in 'Stanger Things'?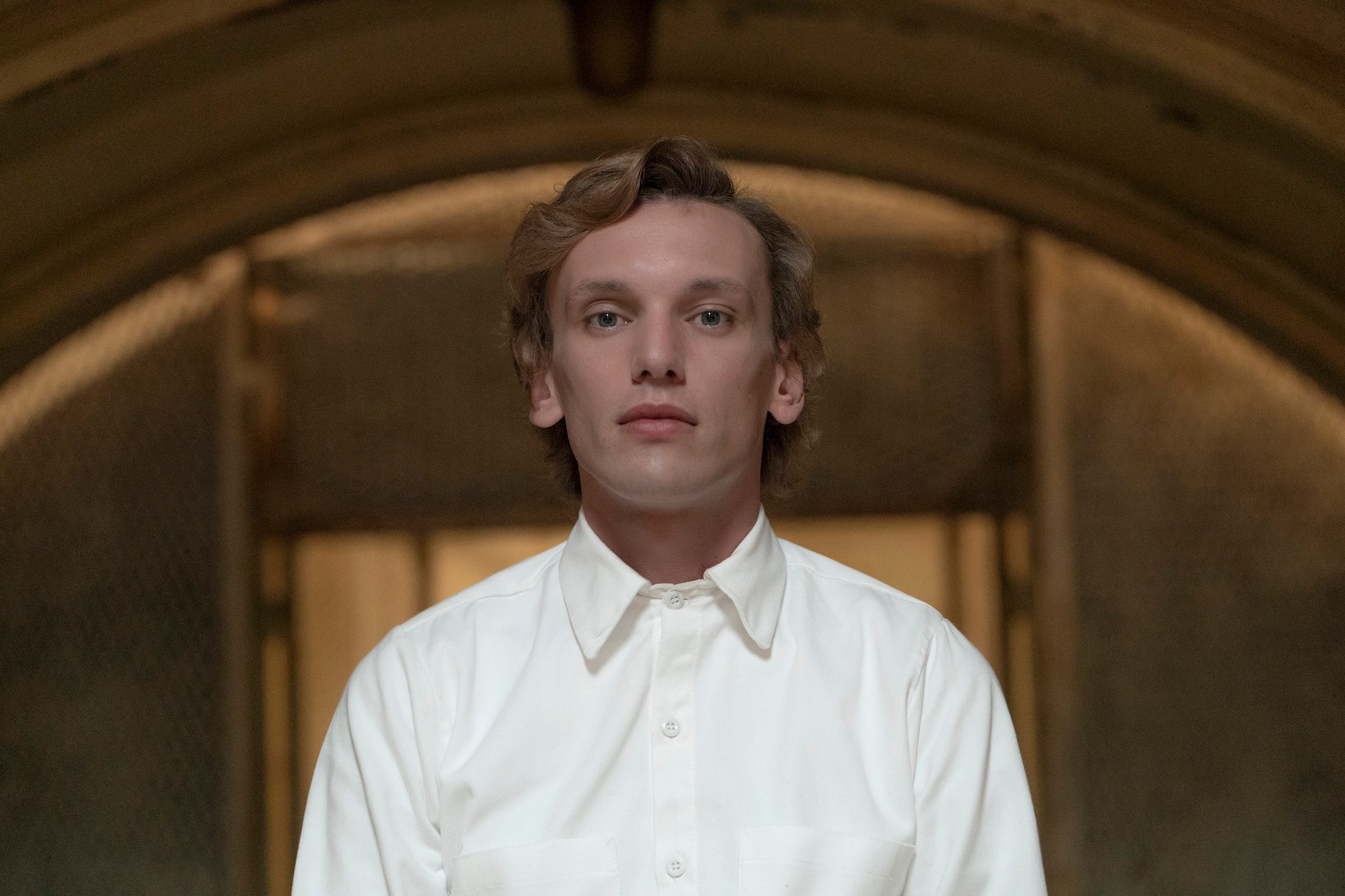 Vecna has revealed his powers are not only moving things with his mind. But he can control time. The Upside Down was stuck in 1983, the year of the first season when the gate opened.
The first part of the fourth season ended with Eleven battling Number One, which turned him into Vecna. But it's possible that the final battle will have to involve this clock because he's been keeping it with him. Fans will have to wait to see if the clock is more than a metaphor. 
RELATED: 'Stranger Things 4': Why There's a Chance Vecna's Obsession with Time Comes into Play