'Stranger Things 4': Joe Keery Admits 'Kids Will Have Nightmares' After Watching
Parents may want to be extra cautious about letting their kids watch Stranger Things Season 4. Promos for the Netflix show have already teased that the long-awaited fourth season will have more horror vibes than previous installments. But just how scary is Stranger Things 4? The cast broke it down in a recent interview. Bottom line: It's nightmare-inducing.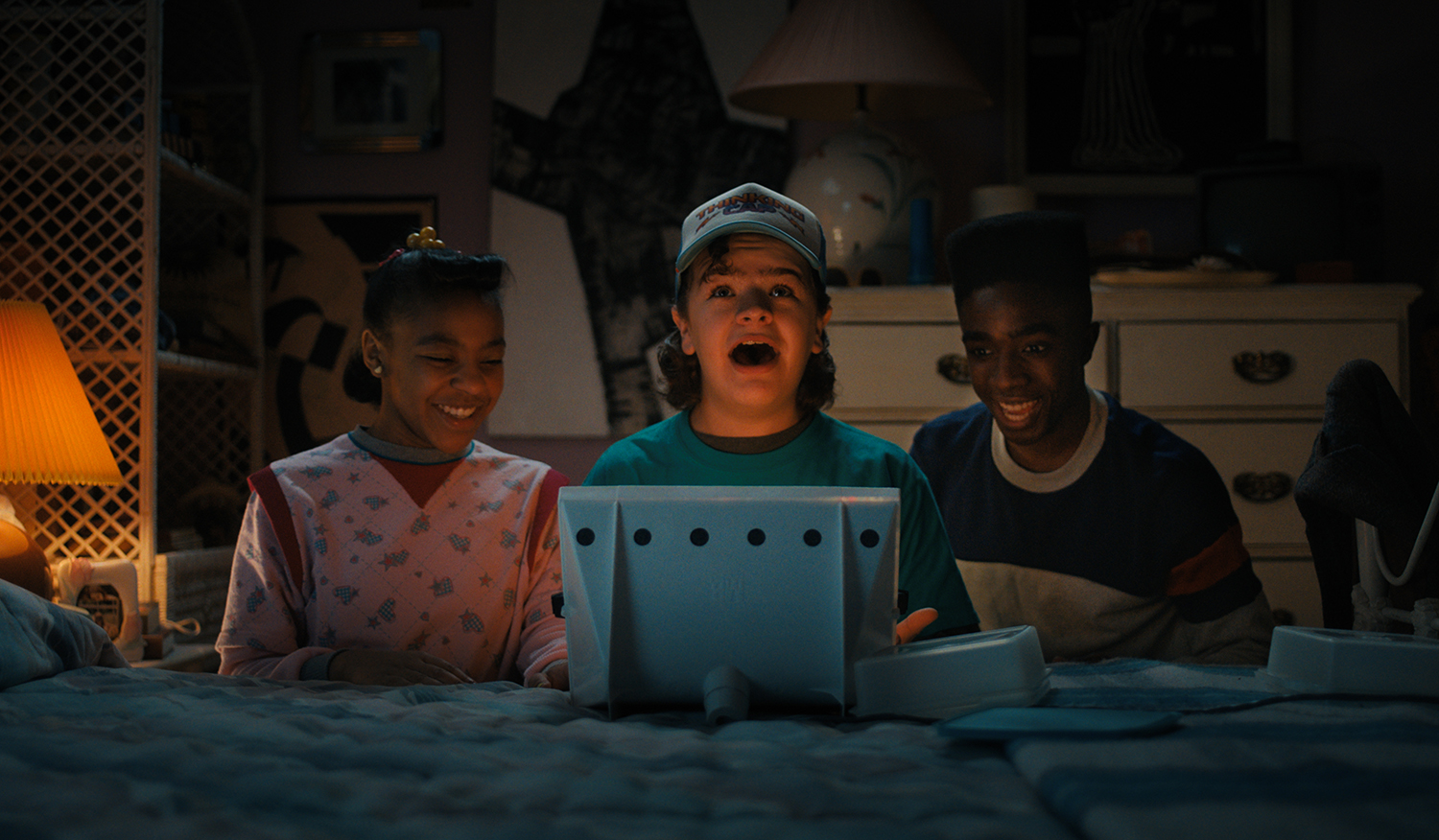 What is 'Stranger Things' rated? Is it appropriate for children?
The first three seasons of Stranger Things have a TV-14 rating, meaning that parents may not find it appropriate for kids under 14 years old. Earlier this year, Netflix did change the age rating for Stranger Things to TV-MA — that would mean it may not be suitable for anyone under 17. However, the streaming service later changed it back to TV-14, noting "fear, language, gore, and smoking."
So far, Stranger Things hasn't been too scary, although it certainly has levels of creepiness. Netflix does classify it as an "ominous" and "scary" show, but it's not quite at the level of any standard horror movie. Some kids may find Stranger Things 1-3 more frightening than others do.
Joe Keery and his co-stars said 'Stranger Things' Season 4 might scare kids
Stranger Things held back its horror before, but that's all going to change in the new season. In a recent interview with E! News, the Stranger Things 4 cast insisted the new episodes will probably scare kids to the point of nightmares.
"Kids will be scared. Kids will have nightmares," said Joe Keery, who plays Steve. "If I was a kid and I watching this, it would be disturbing." Charlie Heaton, who plays Jonathan, agreed that parents might complain about their kids not going to sleep "for weeks" after watching.
Caleb McLaughlin, who plays Lucas, said he likely wouldn't want his young nephew to watch Stranger Things 4 because it's "very gory" and "really intense." Getting into some specifics, Robin actor Maya Hawke said there's "bone-breaking."
Stranger Things newcomer Joseph Quinn, who plays Eddie, couldn't believe how intense and horrific the writers actually made the season.
"I thought they'd have to tone it down," Quinn said. "I didn't think they would commit to how gruesome it was on the page. But clearly, they don't care about young kids at all."
'Stranger Things 4' Volume 1 drops on May 27
Stranger Things 4 will be split into two volumes, with the first volume dropping on May 27 at 3 a.m. ET. According to Tudum, Stranger Things 4 Vol. 1 will include seven episodes. Then, on July 1, the remaining two episodes drop as Vol. 2. In total, the season is 13 hours long, with some episodes running more than an hour and a half long.
Here's the synopsis for Stranger Things 4:
It's been six months since the Battle of Starcourt, which brought terror and destruction to Hawkins. Struggling with the aftermath, our group of friends are separated for the first time – and navigating the complexities of high school hasn't made things any easier. In this most vulnerable time, a new and horrifying supernatural threat surfaces, presenting a gruesome mystery that, if solved, might finally put an end to the horrors of the Upside Down.
Showbiz Cheat Sheet's Whitney Danhauer already had the chance to review Stranger Things 4, noting that it was worth the three-year wait for new episodes. And yes, it is scarier than ever before.
RELATED: How Old Are the 'Stranger Things' Kids in Season 4?