'Stranger Things 4': Kate Bush Reacts to 'Running Up That Hill' in the Show
Since Stranger Things 4 Vol. 1 premiered on Memorial Day weekend, fans binged the first seven episodes. Now they're delving deeper into theories and the '80s pop culture references that are in the show. Some are subtle, like looking for what movies came out in the summer of 1986. Others are major enough that Kate Bush's song "Running Up That Hill" has charted again in 2022. 
[Warning: This article contains spoilers for Stranger Things 4.]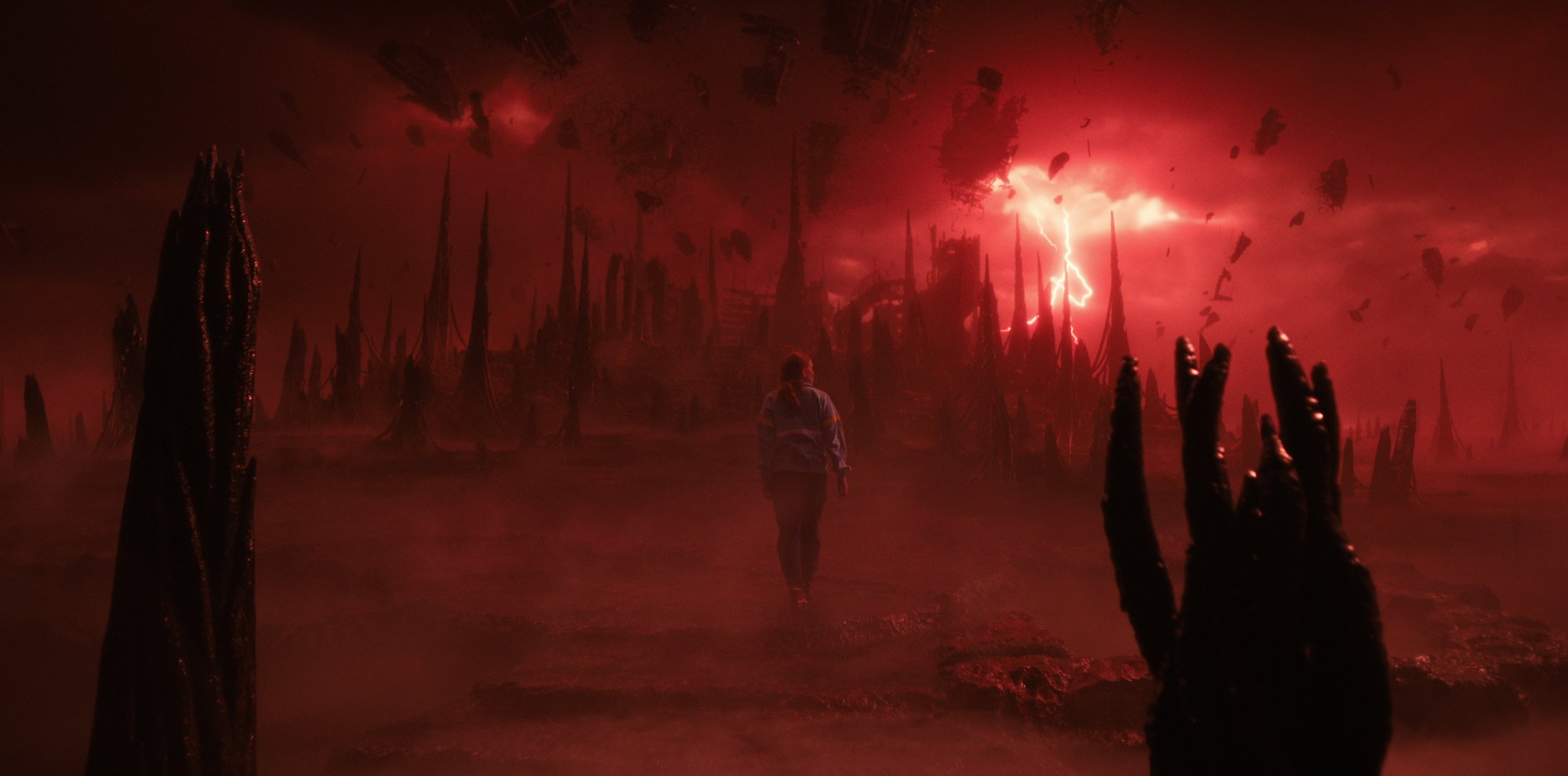 Bush herself reacted to the use of her song in Stranger Things 4. On her official website, Bush shared a message about Stranger Things fans discovering "Running Up That Hill." Stranger Things 4 Vol. 2 premieres July 1.
Kate Bush responds to 'Strange Things 4' using 'Running Up That Hill'
Bush wrote a post in the News section of KateBush.com, her official website. She was excited about the rediscovery of "Running Up That Hill."
"You might've heard that the first part of the fantastic, gripping new series of  Stranger Things has recently been released on Netflix," Bush wrote. "It features the song, 'Running Up That Hill' which is being given a whole new lease of life by the young fans who love the show – I love it too! Because of this, 'Running Up That Hill' is charting around the world and has entered the UK chart at No. 8. It's all really exciting! Thanks very much to everyone who has supported the song."
Stranger Things creators the Duffer Brothers have promised Bush will feature in the season 4 finale, too. Bush herself is excited to see it.
"I wait with bated breath for the rest of the series in July," Bush wrote.
RELATED: 'Stranger Things 4': Did Gaten Matarazzo and Caleb McLaughlin Just Leak Lucas Is Vecna's Victim in Volume II?
What episode of 'Stranger Things' is 'Running Up That Hill' used in?
"Running Up That Hill" is established as a prominent song on Max (Sadie Sink)'s mixtape early in Stranger Things 4. When Max falls prey to Vecna, her friends use the Bush song to save her.
Max can faintly hear the song within the Mindscape world where Vecna has her. She runs toward the music and can wake up before Vecna twists and crushes her bones as he did victims before her. 
Why Kate Bush agreed to let 'Stranger Things' 4 use her song 
Stranger Things music supervisor Nora Felder knew that Bush rarely approves her songs for use in media. Felder told Variety she and her clearance coordinator wrote detailed scene descriptions to send to Bush's team and the other artists whose music they were requesting. 
RELATED: 'Stranger Things' Producer Wants Ryan Reynolds to Cameo in Season 5
EMI originally released "Running Up That Hill," and Sony owns EMI now. Bush, fortunately, was already a Stranger Things fan, but there were still negotiations over how Bush's song was used in multiple episodes.
"Kate Bush's lyrics can mean very different things to different people," Felder told Variety. "In the face of Max's painful isolation and alienation from others, a 'deal with god' could heart-wrenchingly reflect Max's implicit belief that only a miracle of unlikely understanding and show of support could help her climb the hills of life before her. In Max's situation, the need for a 'deal with god' can perhaps be metaphorically understood as a desperate cry for love — to manifest the extraordinary understanding and support Max needed while feeling so painfully alone."
RELATED: 'Stranger Things 4' Vecna Star 'Never Complained' About Grisly Transformation into Monster