'Stranger Things 4': Millie Bobby Brown Thinks 'It's Ridiculous' That Hopper Survived
'Stranger Things' Season 4 sees the return of Jim Hopper, but Millie Bobby Brown would like to see more character deaths. In fact, she thinks 'it's ridiculous' David Harbour's character survived.
Stranger Things Season 4 debuts on Netflix this May, and the long-awaited next chapter will answer questions raised in season 3. Chief among them is how Jim Hopper (David Harbour) survived the explosion from the finale, as well as why he ended up in Russia. And while many are relieved that Harbour's character lives on, Stranger Things star Millie Bobby Brown recently said "it's ridiculous" that he returns in season 4.
'Stranger Things' Season 4 will explain what happened to Hopper
Netflix's very first teaser trailer for Stranger Things Season 4 revealed that Jim Hopper survived the explosion at the end of season 3. Now imprisoned in Russia, Hopper is a continent away from the people he loves. Of course, many fans are just happy he survived at all.
And Stranger Things Season 4 will be tasked with explaining Hopper's circumstances, and hopefully, reuniting him with Eleven (Millie Bobby Brown). El will no doubt be thrilled to learn her adoptive father is still alive. However, Brown seems to think the Netflix series should have let Harbour's character stay dead.
Millie Bobby Brown says 'it's ridiculous' that Hopper survived for season 4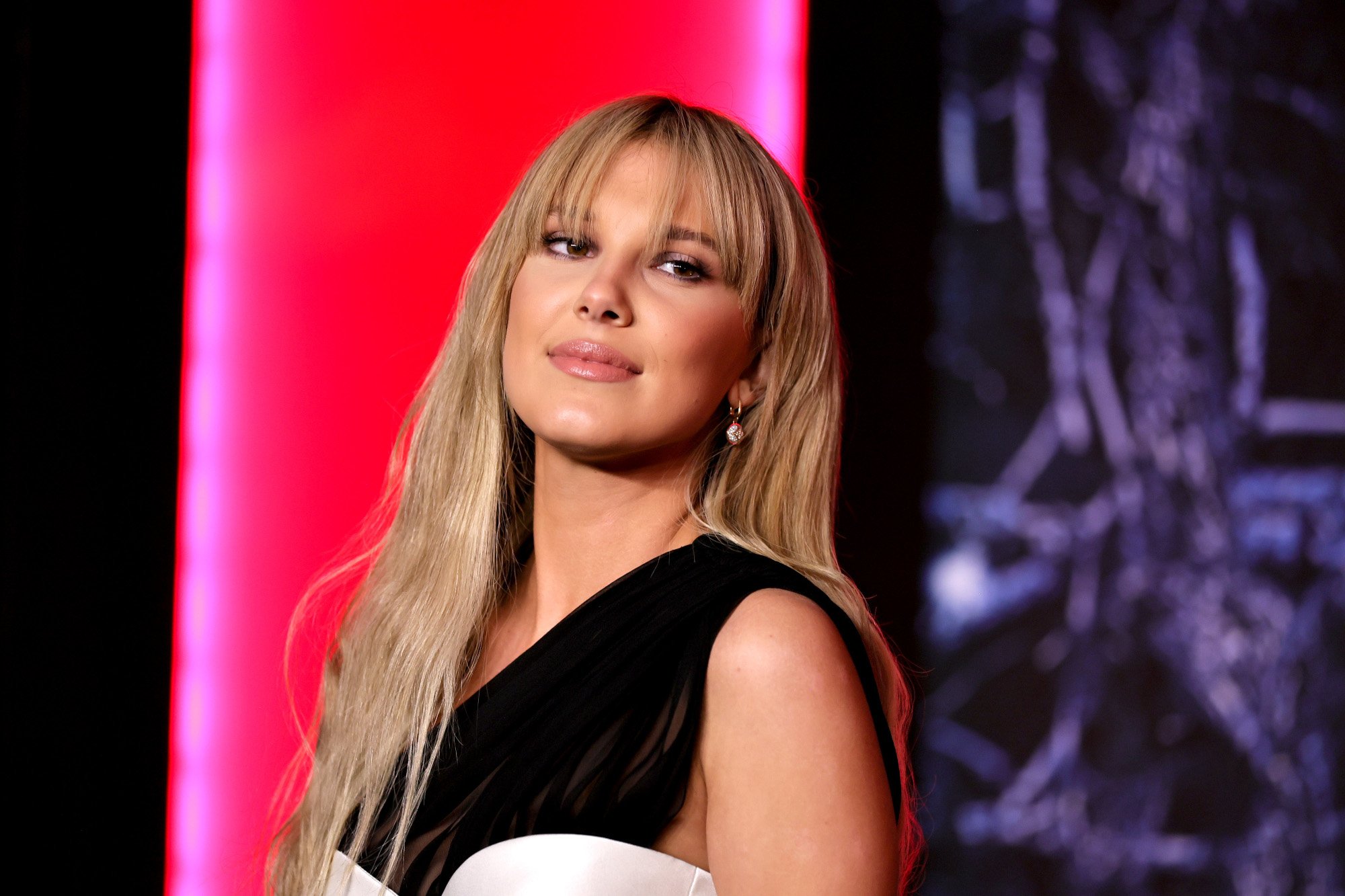 Millie Bobby Brown and Noah Schnapp recently spoke with The Wrap about Stranger Things Season 4. When the subject of killing characters came up, the pair admitted they'd like to see the show "kill off" more people.
"One of us will die," Schnapp guessed. Brown responded, "I know, but which one?"
Of course, the series has dealt death blows to several supporting characters. However, it's yet to bid farewell to any of its leads. The closest it came was with Jim Hopper in season 3.
"The Duffer Brothers are sensitive sallies who don't want to kill anybody off," Brown said. "We need to have the mindset of Game of Thrones. Kill me off! They tried killing David [Harbour] off, and they brought him back! It's ridiculous."
It's hard to see Stranger Things going the route of Game of Thrones, but major deaths seem like a possibility before the end. The cast is hyping the fourth season as the Netflix series' biggest and darkest outing yet. And after that, season 5 will bring the whole thing to a close — leaving plenty of room for a tragedy or two.
Could Millie Bobby Brown and Noah Schnapps' 'Stranger Things' predictions come true?
It's hard to say if Millie Bobby Brown and Noah Schnapp really want Stranger Things to take a Game of Thrones-inspired turn after season 4. However, the pair seems confident that major deaths will happen before the series finale. Could the Duffer brothers really kill one of Hawkins crew?
It would certainly raise the stakes if they did, affirming that the show is wading into much darker territory. However, only time will tell if the story gets that intense. Fans will have a better idea of where the series is headed once the fourth season finally debuts.
Stranger Things Season 4 arrives on Netflix on May 27, 2022.