'Stranger Things 4': Noah Schnapp Says Fans Can Expect 'Some Deaths' in Vol. 2
Noah Schnapp teased 'Stranger Things 4' Vol. 2 during an appearance on 'The Tonight Show,' revealing that more deaths will occur.
Stranger Things fans should have tissues handy — and maybe some Scoops Ahoy ice cream — while they watch season 4 volume 2. In a recent interview, Will Byers actor Noah Schnapp teased what to expect in the final two episodes, noting that "some deaths" would happen. The young star obviously could not provide more details, but his comment didn't exactly ease fans' suspicions that one or more major characters could die soon.
[Spoiler alert: The following story contains spoilers for Stranger Things 4 Vol. 1.]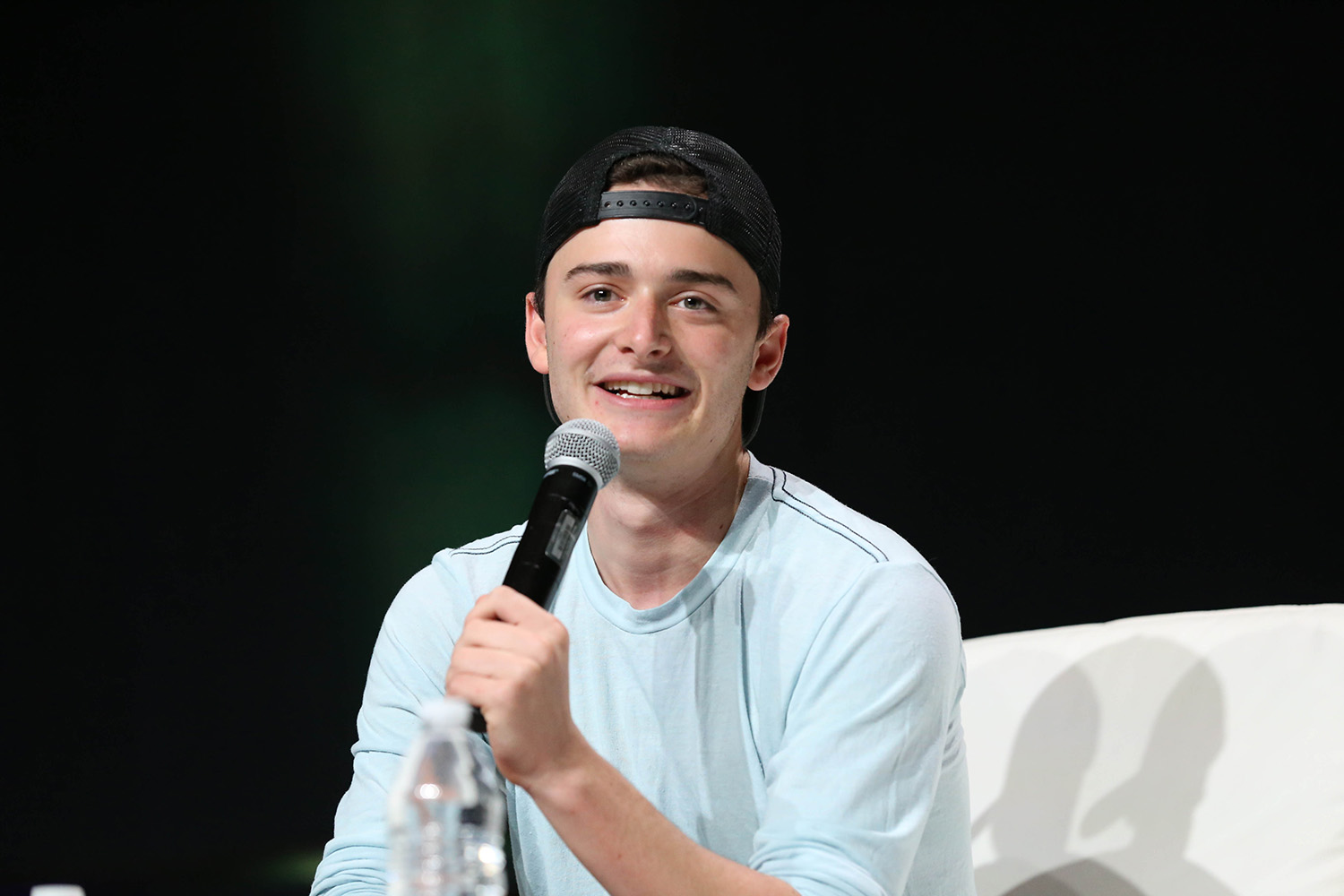 Who dies in 'Stranger Things 4' Vol. 1?
Season 4 vol. 1 is not death-free by any means, but it's mostly secondary characters who meet their fate. The first few minutes of the season offer a glimpse at the Hawkins Lab Massacre, where someone killed almost every child in Dr. Brenner's (Matthew Modine) program, as well as several guards and orderlies.
Then, viewers meet Hawkins High cheerleader Chrissy Cunningham (Grace Van Dien), who becomes Vecna's first victim at the end of episode 1. Vecna claims his second victim, Fred Benson (Logan Riley Bruner), a Hawkins High newspaper reporter, in episode 2. The Upside Down villain later kills basketball player Patrick (Myles Truitt).
Additionally, viewers see the deaths in the Creel family, including Virginia (Tyner Rushing) and Alice (Livi Burch). Henry Creel — who grows up to become Vecna — uses his telekinetic powers to kill his family. Finally, one of the agents protecting Will, Jonathan Byers (Charlie Heaton), and Mike Wheeler (Finn Wolfhard) dies after getting shot in a raid on the house.
Of course, Stranger Things 4 also has close calls with a few main character deaths. Max Mayfield (Sadie Sink) almost becomes Vecna's victim, but her friends save her with a Kate Bush song. Meanwhile, Steve Harrington (Joe Keery) nearly gets taken out by monster bats in the Upside Down.
Noah Schnapp teases more deaths in 'Stranger Things 4' Vol. 2
Basically, Stranger Things is running out of secondary characters to kill. That's not a good sign for the show's main heroes. And according to Noah Schnapp, the last two episodes of the season will have even more deaths. He let the news slip during his appearance on The Tonight Show Starring Jimmy Fallon on June 16. The talk show host and guest were discussing Schnapp's Tom Holland-esque reputation for sharing spoilers.
"You can expect from volume 2, we've got some deaths coming, some gore, and a big …" Schnapp said before Fallon cut him off.
"Wow, that's a big spoiler. Dude, you just said something that you can't say!" the host responded.
Schnapp then justified his comment by saying he didn't specify who would die. He started to say more but ultimately decided to keep his mouth shut.
In Schnapp's defense, even the Duffer brothers have teased deaths in Stranger Things 4 Vol. 2. In a recent interview with TVLine, Ross Duffer said fans "should be concerned going into the final two episodes [of season 4] — for everybody."
Fans are already predicting deaths in the new episodes
Many fans already fear the worst for their favorite characters. There are plenty of predictions about who will meet their fate in vol. 2, including Steve Harrington and newcomer Eddie Munson. Plus, stars Gaten Matarazzo and Caleb McLaughlin have some viewers worried that McLaughlin's Lucas Sinclair will become Vecna's victim. For now, all we can do is wait to find out.
Stranger Things 4 Vol. 1 is now streaming on Netflix. Vol. 2 arrives on July 1.