'Stranger Things 4': Ross and Matt Duffer Confirm They Forgot Will's Birthday
Creators of 'Stranger Things' Ross and Matt Duffer admit they actually forgot about Will's birthday in season 4.
Prepare for disappointment, Will Byers fans. Stranger Things 4 showrunners Ross and Matt Duffer recently admitted to a big oops in the details of the iconic Netflix series. Despite many viewers believing Will's birthday held some major significance in the story, it wasn't that important after all.
[WARNING: This article contains detailed plot spoilers regarding Stranger Things 4 Volume I.]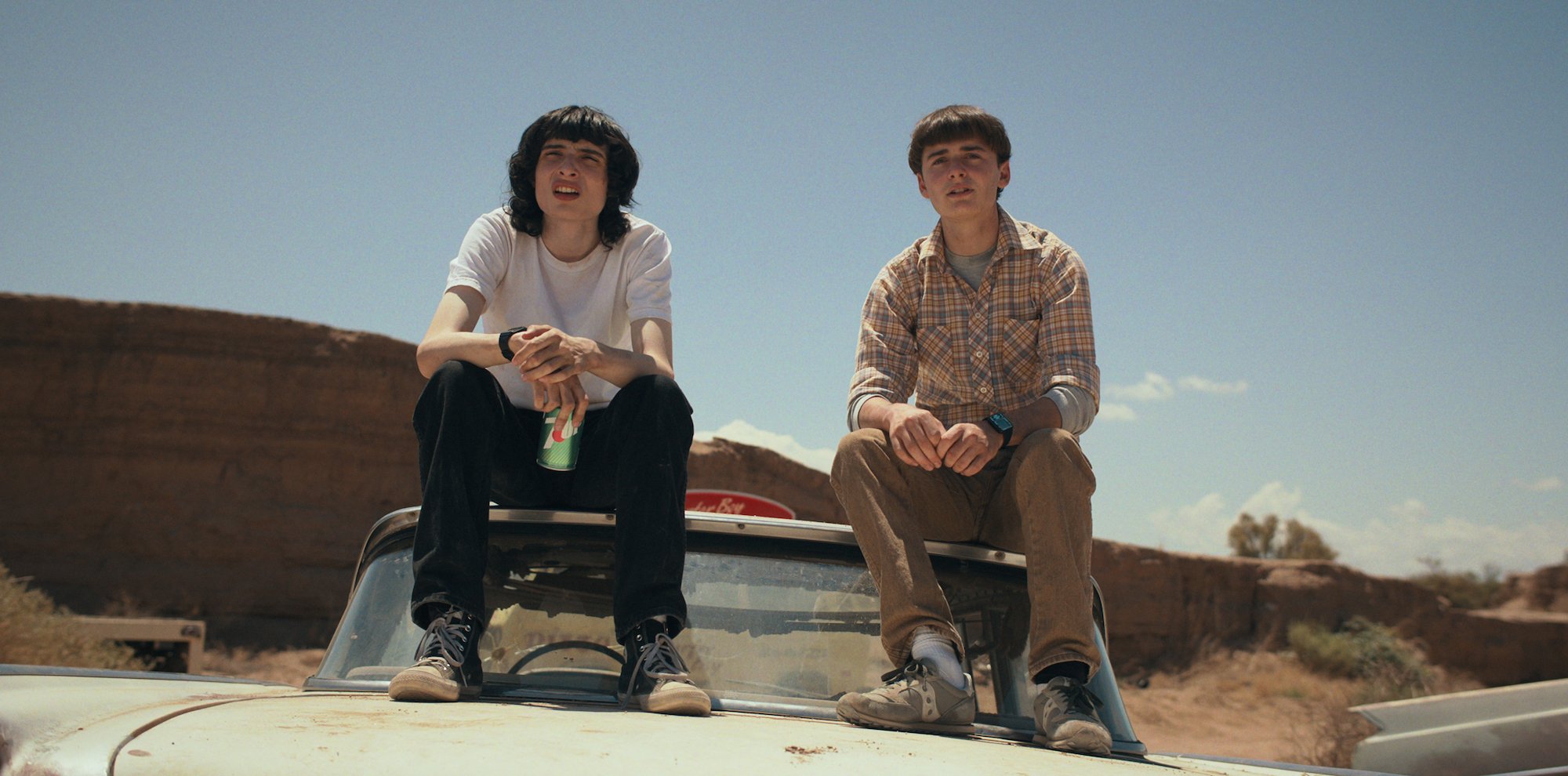 A touching scene in 'Stranger Things' Season 2 led fans to believe that Will's birthday was a hint at its importance
Much of Stranger Things Season 2 focused on Will Byers, played by Noah Schnapp. After the Demogorgon kidnapped him in season 1, Will found himself plagued by visions of the Upside Down once Chief Jim Hopper (David Harbour) and his mother, Joyce (Winona Ryder,) rescued him. He tried to return to a normal life, but the Mind Flayer had other plans for Will. Bob Newby (Sean Astin,) Joyce's new boyfriend, attempted to help Will by telling him to simply tell the monster to go away, but it didn't work. Instead, the creature possessed Will and used him as a spy to wreak havoc on Hawkins, Indiana, once again.
Toward the end of the season, Will's family and friends worked on getting the monster to release its hold on Will by using heat and personal stories from his past to bring him back to the real world. In a touching monologue, Joyce tells Will all about his eighth birthday. She points out that it was March 22 and explains how excited he was to draw with the new crayons she bought for him. Fans quickly latched on to this date and insisted the day hinted at something much bigger.
'Stranger Things 4' creators Ross and Matt Duffer forgot Will's birthday
In the first episode of Stranger Things 4, a boy holds a video camera at a roller rink with the date in the corner clearly reading March 22, 1986. Of course, fans saw this as a definite sign regarding how Will's birthday must mean something significant. However, the Duffers recently spoke with Variety, and the topic of Will's birthday came up, and the brothers finally admitted their mistake.
Sighing, Matt Duffer said, "The honest response is, clearly like the characters in the show, we also forgot about Will's birthday. So the debate now is whether we adjust Will's birthday or we just let it be really sad."
Of course, both of them regret the mistake knowing their admission will majorly disappoint fans of the show.
Ross Duffer pointed out the response would likely get the two of them in trouble with fans, and Matt Duffer continued, "You know how George R.R. Martin has somebody — I mean, his story is more vast — and Stephen King has someone who just keeps track of this stuff? We need. We don't have that. So Ross and I, and my memory's not great, but we love Will, and I don't want people to think we don't love Will because we forgot — we do! But now we mentioned Dustin's birthday this season, so we're being very careful for people not to forget, in case the timelines…"
Ross and Matt Duffer thought about 'George Lucas-ing' Will's birthday in 'Stranger Things' Season 5
The Duffers also jokingly tossed around changing Will's birthday to May 22 but ultimately decided it was too mean.
Matt Duffer explained, "We're thinking his new birthday, Jenny, is going to be May 22 because May can fit in Winona's mouth [in the Season 2 scene where Joyce says the date of Will's birthday]. So that would be us George Lucas-ing the situation."
Ross Duffer added, "Of course, that would mean his mom forgot his birthday! It's too mean. It was obviously a mistake, and we're sorry. We apologize to the fans."
It looks like this might be a loss for Team Will, but overall we can't fault the creators too much. They did, after all, create one of the most popular TV series of all time. Stranger Things 4 Volume II premieres on July 1, 2022.