'Stranger Things 4': What Song Is Eddie Munson Playing on Guitar? Fans Think They've Cracked the Code
It looks like Eddie Munson will use his electric guitar to save the day in Stranger Things Season 4 Volume 2. But what song will he play for his epic guitar solo in the Upside Down? After seeing the trailers for the new episodes, many fans and guitarists tried to guess Eddie's tune. And with some eagle-eyed observations, these fans might have cracked the code. Here's the most popular guess.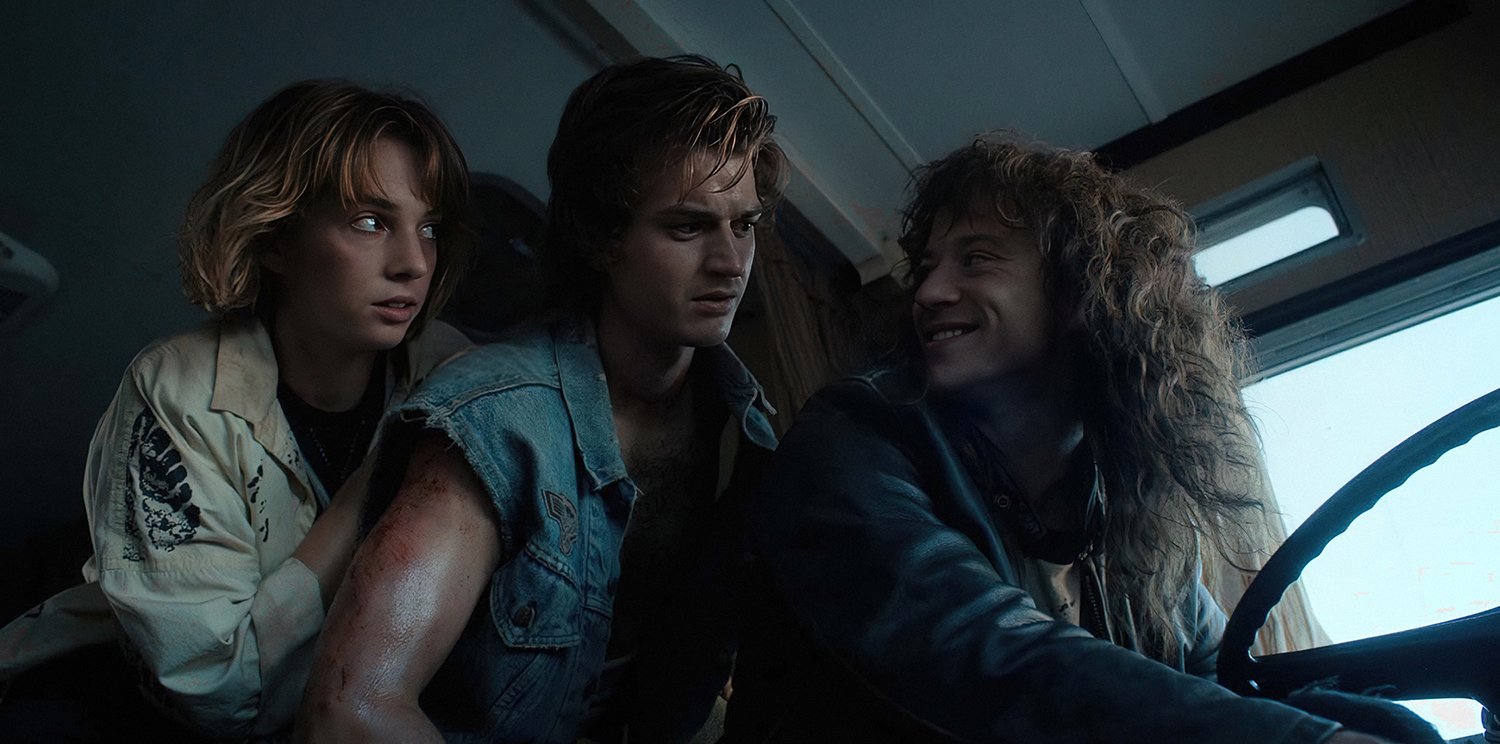 The 'Stranger Things 4' Volume 2 trailers show Eddie Munson shredding guitar in the Upside Down
Many Stranger Things fans have been buzzing about Eddie (Joseph Quinn), one of the new characters in season 4. The Hawkins High School super-senior didn't have much involvement in the fight against the Upside Down's monsters until the end of vol. 1. However, it looks like that will change in the remaining two episodes, which will land on Netflix on July 1.
As seen in the trailer below, Eddie grabs his electric guitar from the Upside Down version of his bedroom. Then, in another scene, he shreds a guitar solo on top of the trailer. Unfortunately, fans don't get to hear what song he's playing.
Joseph Quinn couldn't give away too much about his big scene in Stranger Things, but he did tease Eddie Munson's guitar solo in an interview with Deadline.
"I can say there's a guitar scene and that the scale and ambition are astonishing," Quinn revealed. 
Guitarists and 'Stranger Things' fans think they've figured out what song Eddie Munson is playing
With that tease in mind, Stranger Things fans have started investigating what the mystery tune could be. Many guitar enthusiasts have studied Eddie's hand movements in the trailer and shared their findings on social media. Some have said it could be Europe's "The Final Countdown," which would fit season 4's epic finale. Meanwhile, others have guessed Guns N' Roses' "Sweet Child O' Mine."
One popular and very plausible guess is that Eddie is playing Metallica's "Master of Puppets." Tiktok user Jaden Bricker explained the theory in a recent viral video. Both "The Final Countdown" and "Master of Puppets" use an F# power chord, which Eddie appears to play in the trailer. However, Bricker pointed out that Eddie has a metalhead style and would likely choose a Metallica song over a Europe song.
Adding more to the theory, Bricker pointed out that the guitar solo in "Master of Puppets" is a close match to the finger movements Eddie shows in the trailer.
It's also worth noting that Stranger Things 4 takes place in March 1986 — the same month and year Metallica released the Master of Puppets album. The tune itself could also fit the Stranger Things 4 plot, with the Mind Flayer puppeteering his soldiers in the Upside Down or Vecna puppeteering his victims.
Joseph Quinn said he listened to Metallica and Black Sabbath to get into character
Joseph Quinn himself has already more or less confirmed that Eddie is a Metallica fan. Speaking to The Hollywood Reporter earlier this month, the actor said he listened to "a lot of Metallica" to get into character.
"And I listen to a lot of Black Sabbath; mainly Black Sabbath's Master of Reality. That album was going around in my head for years," Quinn said.
Stranger Things 4 Vol. 1 is now streaming. Vol. 2 arrives on July 1.
RELATE': 'Stranger Things' Season 4: Eddie Munson's DIO Jean Jacket Is the Real Deal