'Stranger Things 4' Star Caleb McLaughlin Responds to Wild Fan Theories – 'People Think About It Too Much!'
Stranger Things 4 Volume I dropped on Netflix on May 27, 2022, and despite the super-sized episodes, fans raced to finish them in record time. The coronavirus (COVID-19) pandemic caused an almost-three-year wait between season 3 and the current season, which gave fans even more time than usual to come up with their own theories about what might happen to our friends in Hawkins, Indiana. However, Stranger Things 4 stars Caleb McLaughlin, Sadie Sink, Gaten Matarazzo, and Priah Ferguson recently had a good laugh about some of the fan theories circulating.
[Warning: This article contains detailed plot spoilers regarding Stranger Things 4 Volume I.]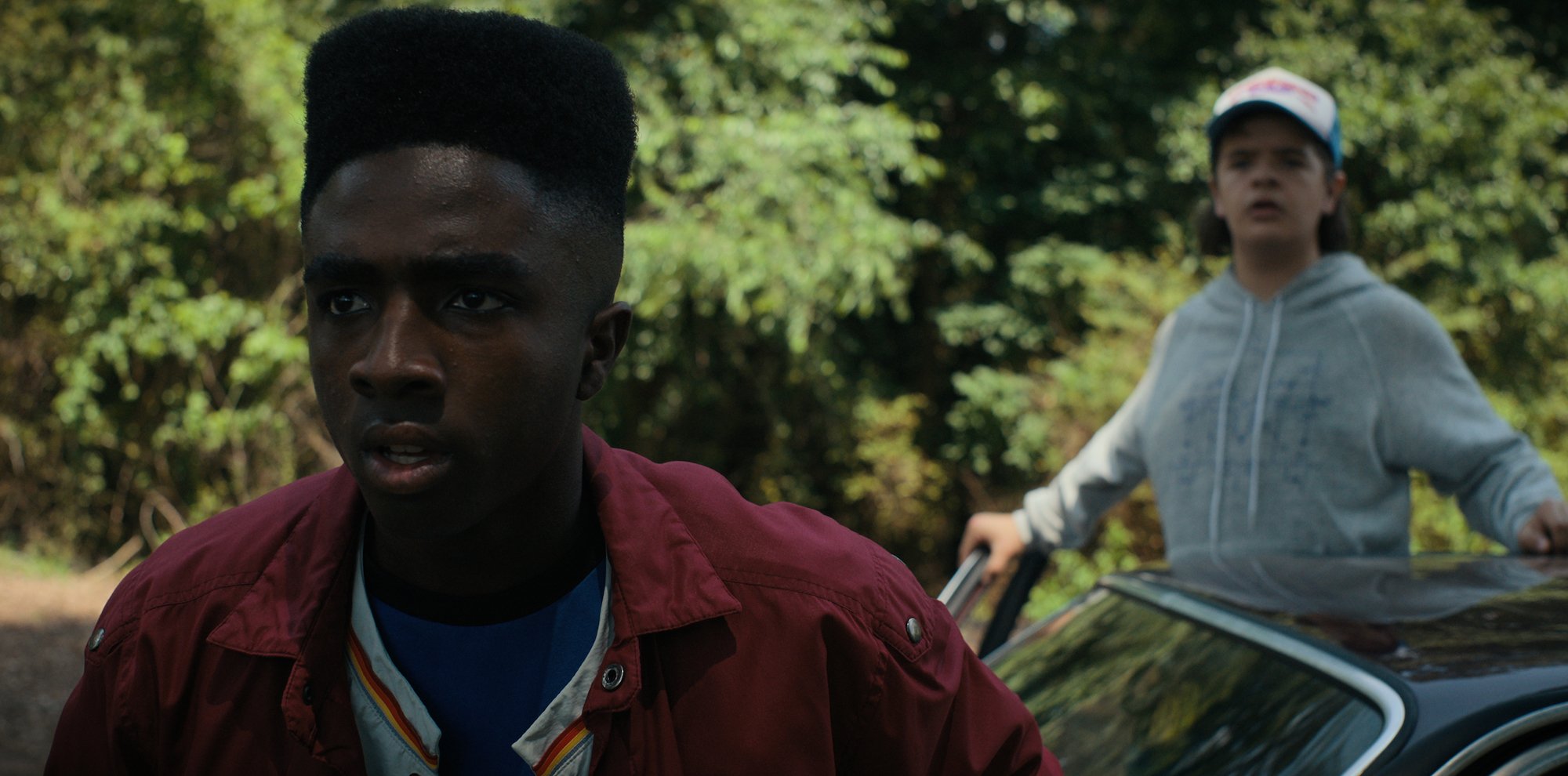 A few of the wilder 'Stranger Things 4' fan theories
With every hit show comes a fandom obsessed with trying to decipher clues and hints at the characters' storylines. Stranger Things creators Ross and Matt Duffer are notorious for hiding easter eggs and hints within the episodes, but it seems as though fans took it to a whole new level for Stranger Things 4.
One Tumblr user believes Will Byers (Noah Schnapp) has a unique connection to the Stranger Things 4 villain, Vecna. Vecna was a human before the Upside Down transformed into the monster everyone sees in season 4. That human was none other than Peter Ballard/Henry Creel, played by Jamie Campbell Bower. Before Peter goes on a rampage in the lab, he manipulates Eleven (Millie Bobby Brown) into removing a device from his neck that he claims is a location tracker. However, it's much more likely that the tiny mechanism kept Peter's powers suppressed over the years.
The user wrote, ​​"I know will said in the past that he described the feeling he got whenever he sensed the Mind Flayer as a 'feeling at the base of his neck' but I think it's interesting to think about if Will had some sort of power dampener/suppressor."
Other fans believe Eddie's (Joseph Quinn) comment about having a buzzcut as a child hints at him being a victim of the lab, similar to Eleven. Viewers tossed around alternate timelines and time travel at one point, too. However, it looks like audiences might be looking too hard for signs.
RELATED: 'Stranger Things 4': Does Dr. Owens Have a Connection to Peter Ballard?
'Stranger Things 4' stars Gaten Matarazzo and Sadie Sink chuckled at some of the fan theories
During the Stranger Things 4 press junket, Collider asked McLaughlin, Sink, Matarazzo, and Ferguson their thoughts on some of the theories they've read online. When asked if they had a favorite, McLaughlin teased Sink by saying, "Sadie said she has like five favorite theories."
After denying his claims, Sink replied, "I'll see a few here and there. As soon as the trailer dropped, fans had crazy theories, and we were talking about it. A lot of them are wrong."
"So atrociously wrong," Matarazzo chimed in.
Caleb McLaughlin says people should 'relax'
McLaughlin offered his own thoughts on Stranger Things 4 fan theories, "As the shows drop, the seasons have progressed. I feel like people think about it too much, every little detail. Like 'Why is Dustin's head turned to the left and Will's head is straight? Are they signaling something? Why is he laying at a 90-degree angle?' It's like 'No, no, no. He's just laying like that.' Just relax. It's ok."
It's apparent fans love speculating about future storylines in the show, but we might all be overthinking it, according to the cast. (Like that's ever stopped us before.)
Stranger Things 4 Volume II premieres on July 1, 2022, with volume I currently streaming on Netflix.
RELATED: 'Stranger Things 4': 5 Burning Questions We Have After Watching Volume I