'Stranger Things 4': Thirst Tweets for Vecna Are Ruining Everyone's Day
Alright, folks, we need to talk. Stranger Things 4 premiered a few weeks ago, and while we expected fans to drool over the likes of Steve Harrington and Eddie Munson, we did not think we would see thirst Tweets for Vecna. Jamie Campbell Bower plays the horrifying villain Vecna this season, and even he retweeted the Stranger Things account telling people to knock it off.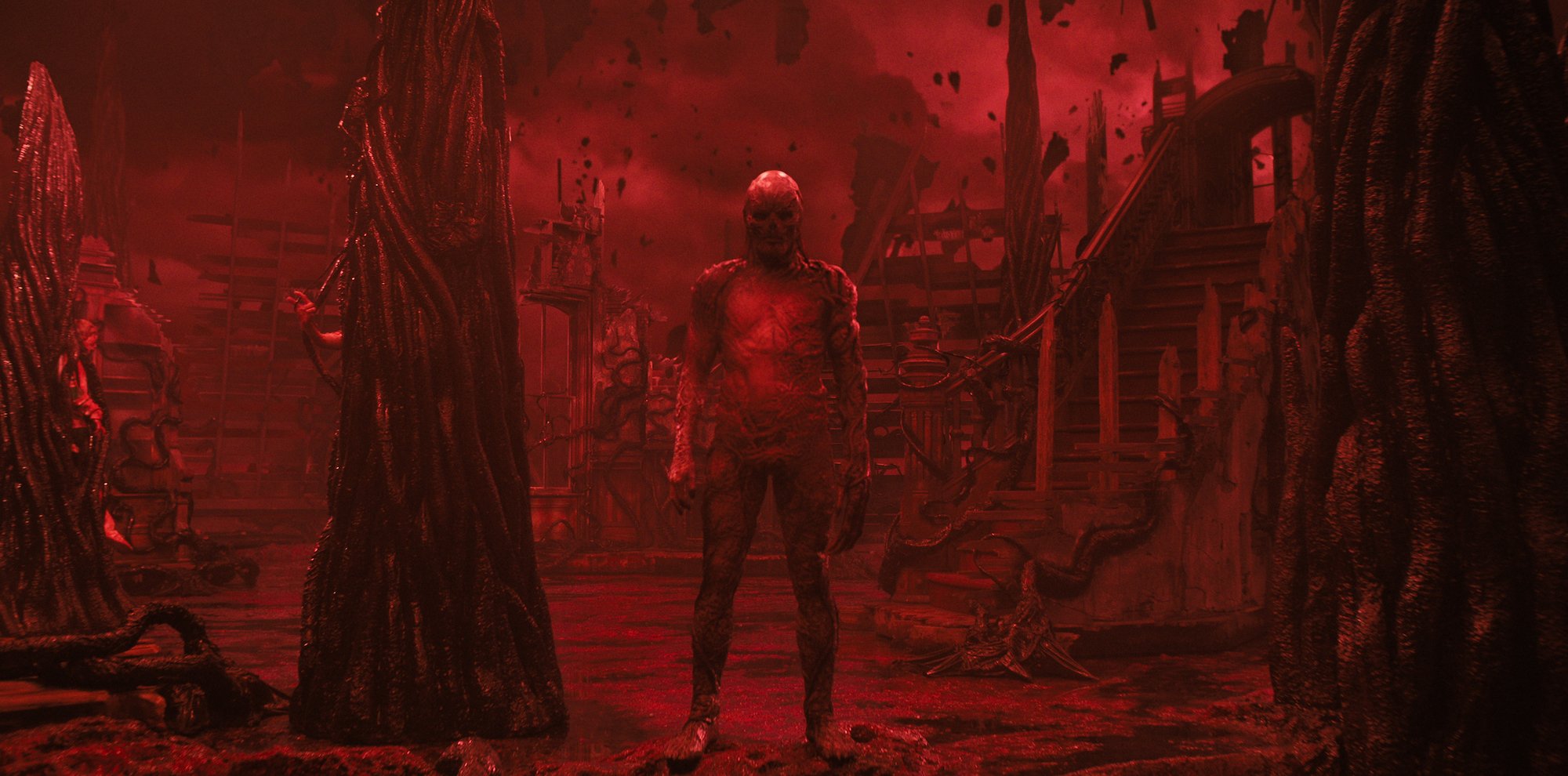 Who is Vecna in 'Stranger Things 4'?
Vecna's identity is more complicated than most people think. For one, the monster once mingled among the mortals before he became the grotesque creature we see in "The Hellfire Club." 
Jamie Campbell Bower plays Peter Ballard in Stranger Things 4. The showrunners managed to keep his role a secret until he dropped the bombshell of his true identity in "The Massacre at Hawkins Lab." His character description described him as a "friendly orderly," and we learned creators bumped him up to a regular cast member.
When we first meet Peter, he does give off friendly orderly vibes. However, there's something sinister about how Bower speaks in the role. Eleven regains her memory of the events on Sept. 8, 1979; when she does, we also see Peter's backstory and learn Vecna's identity. Peter's original name was Henry Creel. After murdering his family and successfully sending his dad away to an insane asylum, someone changed it to Peter. Authorities placed Henry in the care of Dr. Martin Brenner, and the next thing we know, he goes by Peter Ballard. Eleven banished Peter to the Upside Down after the massacre, and over time he transformed into Vecna.
RELATED: 'Stranger Things 4': Why There's a Chance Vecna's Obsession with Time Comes into Play
Jamie Campbell Bower is hot; Vecna is not
It's understandable people might swoon over Jamie Campbell Bower, but the tweets calling Vecna "hot" really threw us for a loop. In fact, even the official Stranger Things Twitter account responded to one of Vecna's admirers.
The tweet read, "reading these tweets is gonna be the reason a grandfather clock shows up in my room today, i swear…"
However, that person's not alone in their thirst Tweets for Vecna.
One Twitter user wrote, "Vecna is so f****** hot… I'm on my knees," while another read, "is society ready for the conversation on the fact that Vecna is hot?"
If you thought maybe these people actually were referring to Vecna in his Peter Ballard-form, we hate to be the bearer of bad news, but no, that's not correct.
"Viral tweet saying Vecna is hot and everyone in the replies like 'you mean 001?' No, bestie we said Vecna for a reason I mean 001 pre upside down is also hot but it's the monsterf****** with evil twink past for me," wrote another person.
We fear people might actually start shipping Vecna with other characters
Of course, we'd never shame anyone in their love for a fictional monster. We just need to get a heads up if this is a potential character fans plan to start shipping with someone else soon. Maybe Vecna finds true love in Stranger Things 4 Volume 2.
Everyone finds out in a few weeks! Stranger Things 4 Volume 2 premieres on July 1, 2022.
RELATED: 'Stranger Things 4': Did Gaten Matarazzo and Caleb McLaughlin Just Leak Lucas Is Vecna's Victim in Volume II?