'Stranger Things 4': This Is Why Dr. Brenner Focuses Solely on Eleven
'Stranger Things 4' character Dr. Brenner has an odd obsession with Eleven, but after watching the new season, we have a better understanding of why.
Ross and Matt Duffer promised fans plenty of answers in Stranger Things 4, and now that we've all watched volume I, we can safely say they delivered so far. We still have two episodes remaining in volume II, and those premiere on July 1, 2022. One of the more popular questions regarding the Stranger Things revolves around Dr. Martin Brenner's (Matthew Modine) seeming obsession with Eleven (Millie Bobby Brown).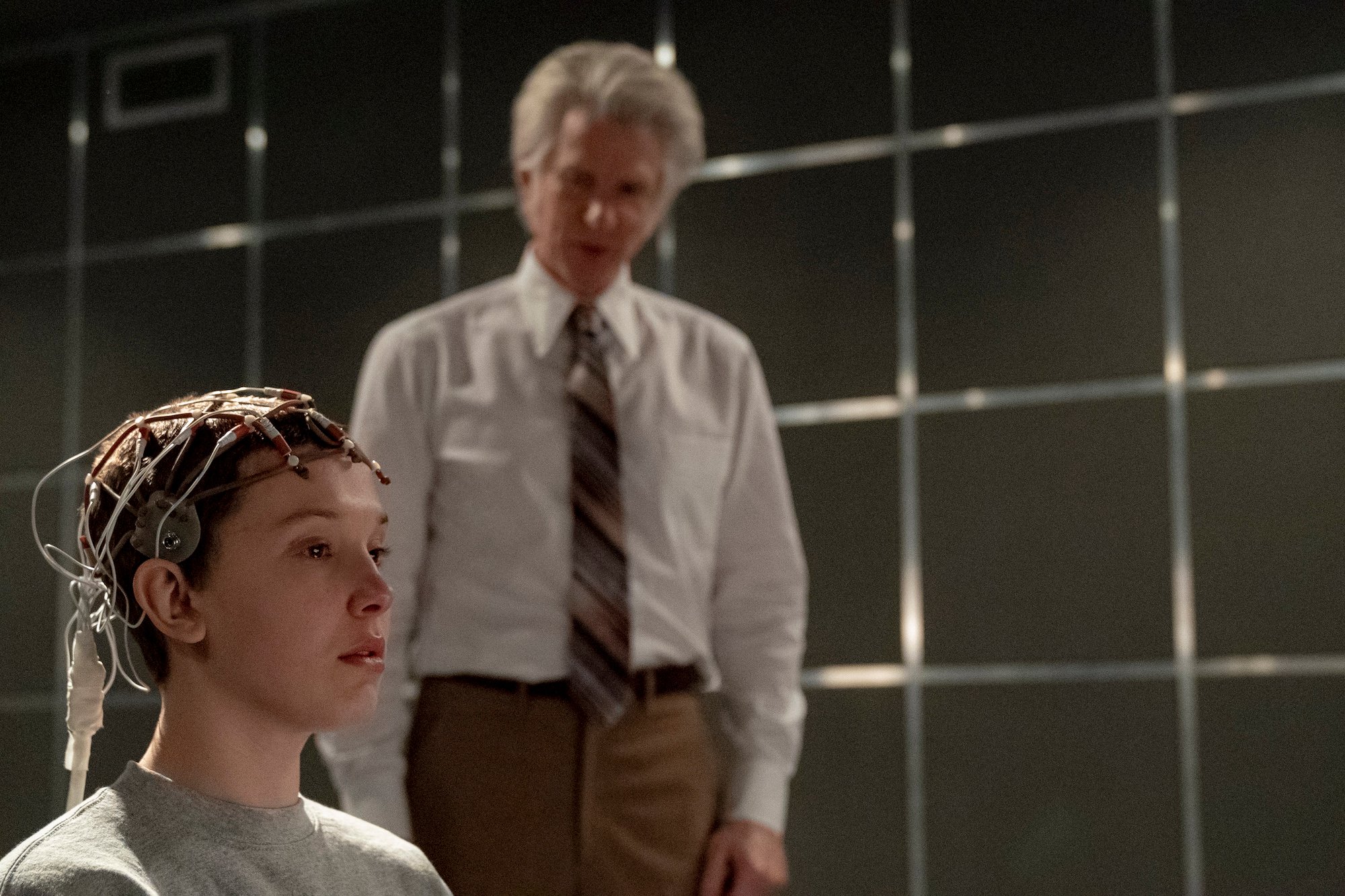 'Stranger Things' Season 1 shows Eleven as the only child in Hawkins National Laboratory
Fans knew very little about Eleven throughout Stranger Things Season 1. We learned she escaped from a secret government lab, had special powers, and Dr. Brenner really wanted her back. However, we never got much information about her life in the lab. Stranger Things 4 dives into her backstory and her life before she met Mike (Finn Wolfhard,) Dustin (Gaten Matarazzo,) and Lucas (Caleb McLaughlin).
During flashbacks through Eleven's memory in Stranger Things 4, Dr. Brenner experiments on several children other than Eleven. The cold, emotionless man in season 1 didn't appear, and instead, Brenner seemed as though he somewhat cared about the kids. (Obviously, not enough to not experiment on them, but still!) The opener of "The Hellfire Club" gives fans some of the details of what happened, and it involved someone murdering all the people in the lab. The Stranger Things 4 opener implies Eleven is to blame before shifting to 1986 and the rest of the characters.
'Stranger Things 4' shows us why Dr. Brenner focuses on Eleven
Over the past few years, everyone came up with their ideas about Dr. Brenner and Eleven's relationship. Some believed he might be her biological father, while others thought he only trained her for specific tasks. The Duffer Brothers recently sat down with Variety and answered why Dr. Brenner focuses on Eleven so much. The Stranger Things 4 showrunners explained that after the events at Hawkins National Lab in 1979, Eleven went into a coma after experiencing such a traumatic event. 
"She goes into a coma, reawakens, has no memory of these events and then is raised in total isolation by Brenner, who doesn't dare bring in another number, for fear of this happening again. So he chooses to focus solely on her. She lives in alone, in an isolated room. This is the Eleven that we meet in season 1," explained Matt Duffer
Dr. Brenner's fear of what happened in 1979 results in a very isolated life for Eleven
Before Peter Ballard/Henry Creel massacred everyone in the lab, around 17 children served as experiments in Stranger Things 4. Dr. Brenner put all his effort into working on Eleven's powers alone after Peter killed everyone. This also explains why her speech falters so much in Stranger Things Season 1. After awaking from her coma, she essentially had to relearn everything from before the incident. 
Fans remember Eleven's grasp of the English language was limited in season 1. She barely spoke, and when she did, audiences could tell she took her time forming the words before saying them. 
After Stranger Things 4 premiered, several people called this out as a plot hole this season, but the Duffers have now cleared everything up. Stranger Things 4 Volume II premieres in four weeks, exclusively on Netflix.