'Stranger Things 4': What Is the Release Date for Part 2?
'Stranger Things 4' has finally arrived, but when can fans anticipate part 2? Fortunately, the release date for the remaining episodes isn't far off.
Stranger Things Season 4 has finally made its big debut, but its shocking ending could leave fans eager to get their hands on the remaining episodes. Netflix broke the show's fourth season into two parts, the first of which debuted on May 27, 2022. When is the release date for Stranger Things 4 Part 2, and what can fans expect from it?
'Stranger Things 4' Part 2 consists of just 2 episodes
Shows that break their seasons into multiple parts typically drop half of the new episodes at the beginning and the other half later on. However, Stranger Things 4 Volume 2 will consist of just two installments. The catch? Both of them are extra long.
Speaking with Netflix's TUDUM, the Duffer Brothers revealed that the first chapter of part 2 will clock in at around an hour and 25 minutes. Meanwhile, season 4's finale will span two and a half hours, making it nearly long enough to be a movie.
"It's basically two seasons," Matt and Ross Duffer admitted. "It's almost two seasons' worth of material."
That gives fans plenty to look forward to, even after they're done with the initial seven episodes. So, when is the release date for Stranger Things 4 Part 2? Fortunately, it's not too far away.
What is the release date for 'Stranger Things 4' Part 2?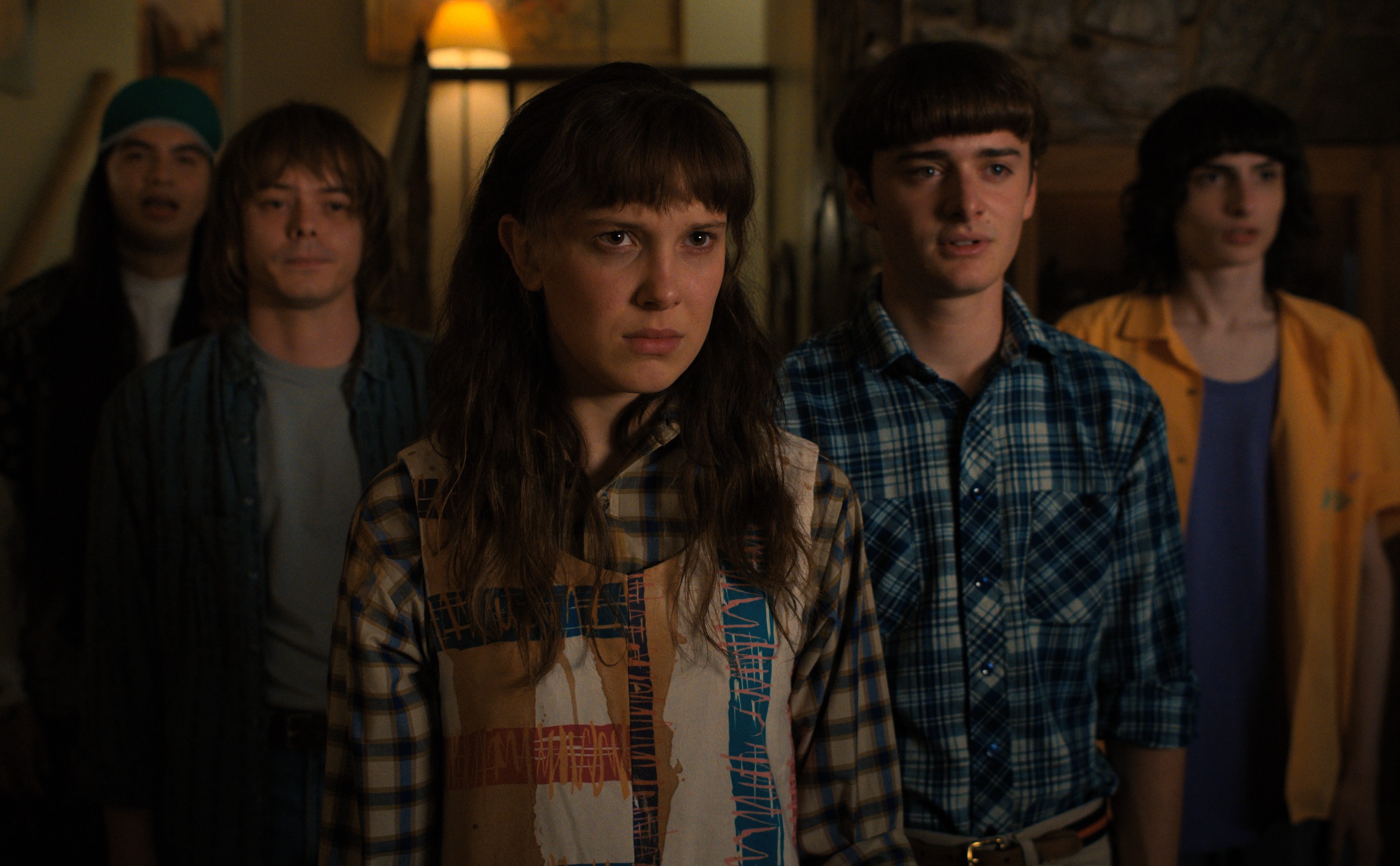 So, when can viewers expect Stranger Things 4 Part 2 to hit Netflix? The series is slated to return on July 1, 2022. Sadly, the remaining episodes probably won't have the same summer feeling as Stranger Things 3. However, they promise to wrap up the fourth season nicely and set up the show's ending in Stranger Things 5.
Given the length of the coming chapters, fans can probably expect big things from the two-episode conclusion. After all, Netflix had a huge budget for the fourth season. According to The Wall Street Journal, the streamer spent around $30 million per episode on Stranger Things 4.
With a finale surpassing two hours, there's bound to be some serious action. Judging by the Duffer Brothers' comments about season 4, the stakes are also likely to be higher. That seems to be why they broke season 4 up in the first place.
Why the Duffer Brothers broke up season 4
During their conversation with Netflix's TUDUM, Matt and Ross Duffer explained why they had to break Stranger Things 4 into part 1 and part 2. Ultimately, it came down to the scale of the storytelling. Not only are there more characters and plotlines running throughout this season, but they're less connected than before.
"It's, like, quadruple the amount of plot," Matt explained. "We have more characters, they're spread out and, in order to get across the story that we wanted to but also not lose sight of the characters, to give each character their moment [and] each character relationship the kind of emotional depth it wanted or craved, we just needed the length."
Ross added that the characters' distance from one another complicates things.
"They can't get together to solve this," he said. "So, how are they going to help one another? And how are they going to defeat this evil when they're all separated?"
That's the question the series will have to answer as its newest season unfolds. Whatever happens, it seems we can look forward to a huge finale when July arrives.
The first half of Stranger Things 4 is now streaming on Netflix, and the release date for part 2 is July 1, 2022.
For more on the entertainment world and exclusive interviews, subscribe to Showbiz Cheat Sheet's YouTube channel.