'Stranger Things 4': Who Plays Enzo? Here's Why He Looks so Familiar
'Stranger Things 4' viewers might recognize Tom Wlaschiha, the actor behind Dmitri 'Enzo' Antonov, from his other works. Here's where else fans might have seen him.
Stranger Things Season 4 Vol. 1 has finally arrived, and there are plenty of new characters to get acquainted with. One such new face is Dmitri Antonov, a.k.a. Enzo, the Russian prison guard who becomes an ally to Hopper. For some viewers, the guard might look a bit familiar, but where have they seen him before? Here's what to know about the actor behind Enzo in Stranger Things.
[Spoiler alert: The third section of this story contains spoilers for Stranger Things 4.]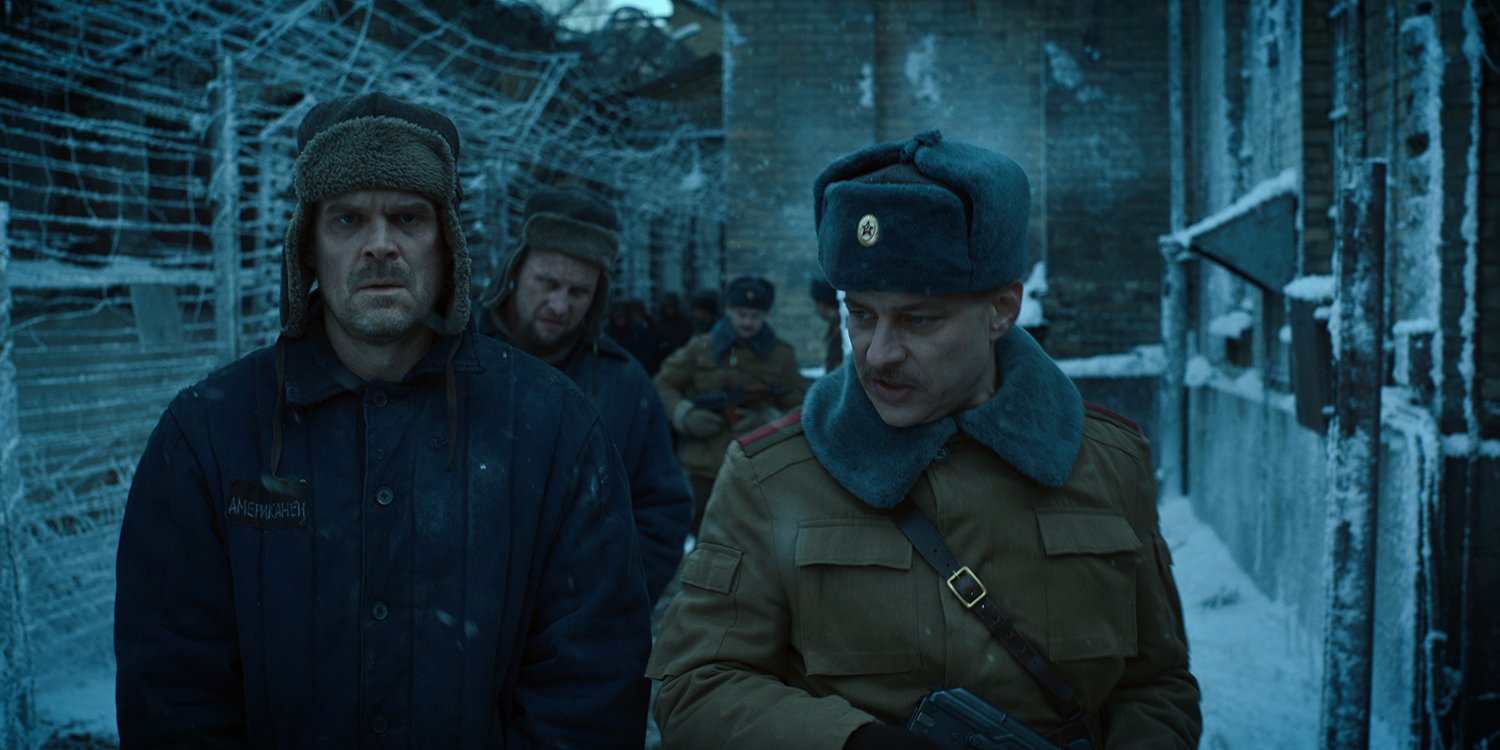 Thomas Wlaschiha plays Enzo in 'Stranger Things'
Back in 2020, Stranger Things announced via Twitter that German actor Thomas Wlaschiha would play Dmitri "Enzo" Antonov, "a smart and charming Russian prison guard." Wlaschiha was born in Dohna, Dresden, East Germany, but moved to the U.S. at 17 years old to pursue an acting career. As IMDb notes, Wlaschiha studied theater in Massachusetts and learned English. He also speaks French, Italian, and Russian (which has come in handy for Stranger Things).
'Game of Thrones' fans might recognize Enzo
Wlaschiha has acted in several international film and TV productions. However, in the U.S., he's most known for playing Jaqen H'ghar in Game of Thrones. As fans may recall, Jaqen was a member of the Faceless Men, a group of trained and skilled assassins. He was responsible for training Arya (Maisie Williams) to become an assassin herself.
"I've been doing this [for 20 years] before Game of Thrones. I've always been lucky to make a living just from acting, so I didn't have to do any jobs on the side," Wlaschiha told Metro Style in 2018. "I consider myself very lucky, but of course, things have changed a bit since Game of Thrones. It made it much easier for me to get on a part — to be considered for other parts. That's one of the greatest gifts I got from Game of Thrones."
In addition to Game of Thrones, Wlaschiha starred as Sebastian Berger in NBC's action-thriller series Crossing Lines. He also appeared in a few episodes of Jack Ryan. On the film side, the actor is most known for playing Albrecht in 2011's Resistance and Prince Albert in 2014's Mr. Turner.
What happens to Enzo in 'Stranger Things'?
The new season of Stranger Things sees Jim Hopper (David Harbour) stuck in a Russian prison, where he's often beaten and forced to work on a railroad. Thankfully, he finds an ally in Dmitri, who agrees to help reunite Hopper with Joyce Byers (Winona Ryder) in exchange for $40,000. Dmitri contacts Joyce under the code name Enzo — a nod to the restaurant where Hopper and Joyce once had a date.
Dmitri arranges for a pilot, Yuri (Nikola Djuricko), to bring Joyce, Murray (Brett Gelman), and the money to Russia, where they can pick up Hopper after his escape from the prison. However, Yuri double-crosses Dmitri and blows the whistle on his plan, landing both Hopper and Dmitri in a Russian cell.
As prisoners, Dmitri and Hopper must work together to survive. The Russian guards pit them and other prisoners against a Demogorgon, hoping to feed the monster and keep it entertained. Fortunately, Murray and Joyce manage to break into the prison and aid in the fight. Finally, Dmitri, Hopper, Joyce, and Murray escape the chaos. Now, one question remains: Will fans see more of Dmitri "Enzo" Antonov in Stranger Things 4 Vol. 2?
Stranger Things 4 Vol. 1 is now streaming on Netflix.