'Stranger Things 4': Why Vecna Might Be Connected to This New Character
'Stranger Things 4' introduces us to a brand new villain. Here's who we think Vecna might be connected to in the new season.
Stranger Things 4 is only weeks away from its premiere. While the creators of the show, Ross and Matt Duffer, have given plenty of content for fans to chew on, there's still one aspect that remains a mystery. As of now, there's very little information regarding the new villain in the upcoming season, Vecna. So, how could Vecna tie into the plot for season 4?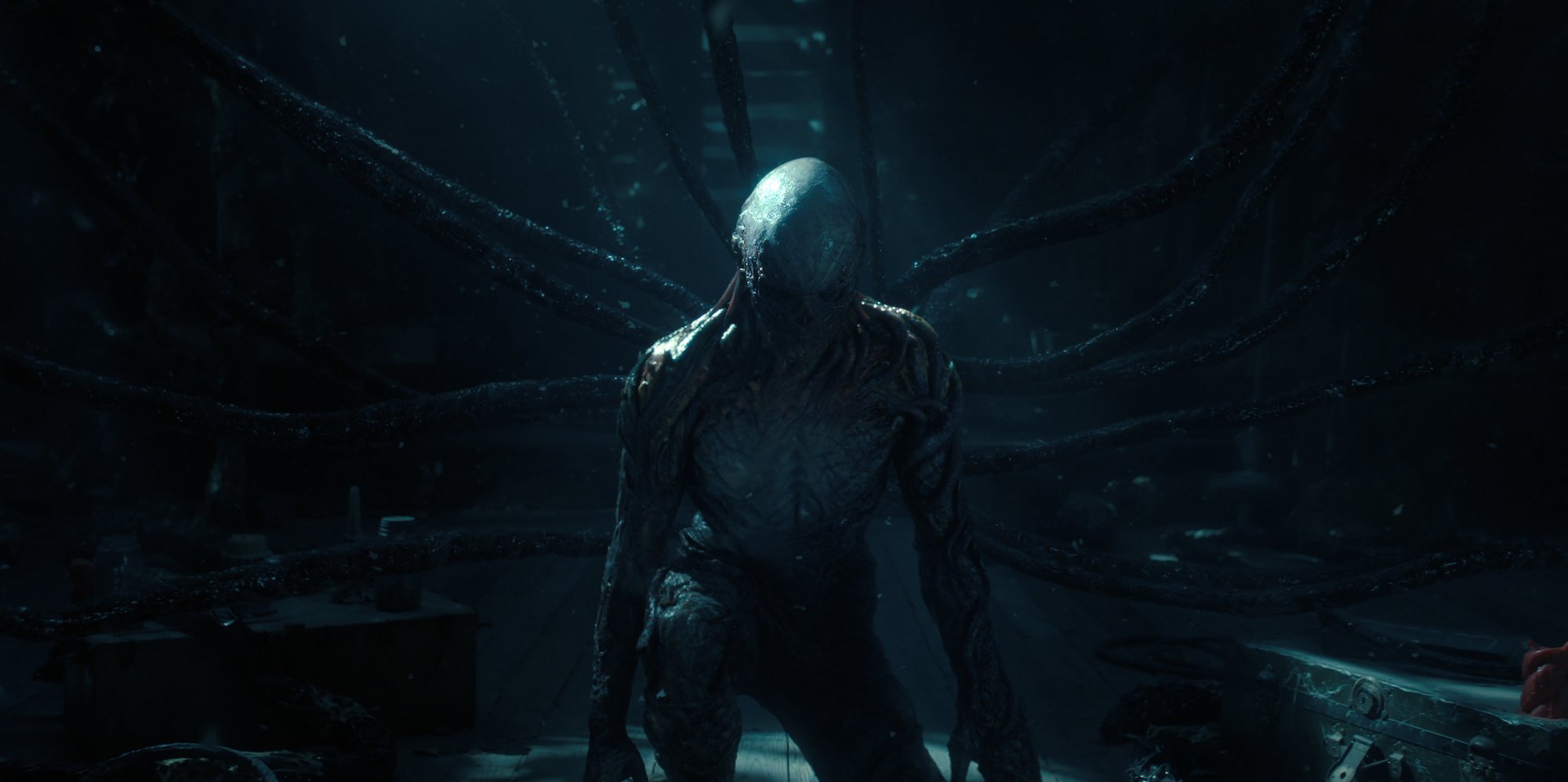 'Stranger Things 4' villain Vecna is based on Dungeons and Dragons lore
Like in previous seasons of Stranger Things, Vecna originated in the role-playing game, Dungeons and Dragons. The creature is one of the most powerful monsters in the game. GreyhawkOnline describes the villain as a "powerful wizard who became a lich."
"Originally from the World of Greyhawk, Vecna was described as a powerful wizard who became a lich. He was eventually destroyed, and his left hand and left eye were the only parts of his body to survive. Even after he achieved godhood—being a member of the third edition's of D&D gods (the pantheon of Oerth)—he is still described as missing both his left eye and left hand. Vecna's holy symbol is an eye in the palm of a left hand."

–GreyhawkOnline
It makes sense that the Duffer Brothers chose the villain for Stranger Things 4 to be Vecna. GreyhawkOnline explains that Vecna has ​​a "never-ending quest for power, ending, should he succeed, with Vecna as the only deity in existence." This jives with the previous big bad, the Mindflayer, and its goal to destroy Eleven (Millie Bobby Brown) and take over Hawkins and the rest of the world.
'Stranger Things 4' villain Vecna might have a connection with Peter Ballard
More than a few theories are floating around about Vecna's human identity. Fans have theorized it could be everyone from Billy Hargrove (Dacre Montgomery) to Victor Creel (Robert Englund.) However, our money is on the one and only Peter Ballard.
Jame Campbell Bower, who plays new character Peter Ballard, has been mysteriously missing from any promotional material for Stranger Things 4, aside from his introduction on Twitter. Stranger Things describes Peter as a caring orderly who finally takes a stand. We initially thought this meant he was an orderly at Pennhurst Mental Hospital, but now we aren't so sure. 
Stranger Things 4's episode titles revealed the upcoming season will touch on the massacre at Hawkins National Laboratory. Eleven grew up in the lab alongside other children with special powers. We believe Peter was an orderly at Hawkins National Laboratory when Eleven was younger, and we think he was the catalyst for the massacre there. 
Because Stranger Things 4's Vecna was a human and the Dungeons and Dragons monster is described as a powerful wizard, this implies Peter might have powers similar to Eleven. Production designer Barrie Gower recently spoke to Entertainment Weekly about Stranger Things 4's Vecna and hinted at his human origins.
"It's still very much a human beneath it, and we still have panels of flesh which are very pale, almost anemic looking. And the idea really is that the exposed flesh that is pale is human skin that hasn't seen sunlight for the last 20 years."
Could one of our beloved characters transform into Vecna?
While it seems like the kids are safe, that doesn't bode well for the adults in the series. David Harbour, who plays Chief Jim Hopper, previously teased his return in Stranger Things 4 will also reveal something significant about his past. However, we highly doubt the show somehow turns everyone's favorite police chief into Stranger Things 4's Vecna. We can't say the same for some of the newcomers this season. 
Thankfully, we don't have to wait much longer. Stranger Things 4 Part 1 premieres on May 27, 2022.