'Stranger Things' Actor Addresses Speculation Season 5 Will Be the Last
Stranger Things is one of the most anticipated shows returning in 2021. A Netflix original, the series focuses on a group of teenagers in Hawkins, Indiana who come together to save the city from monsters and other terrifying creatures. Now in its fourth season, the show is more popular and in-demand than ever, but it's been plagued by rumors that it might end soon. In an interview, actor Gaten Matarazzo addressed this speculation and other important information about Stranger Things.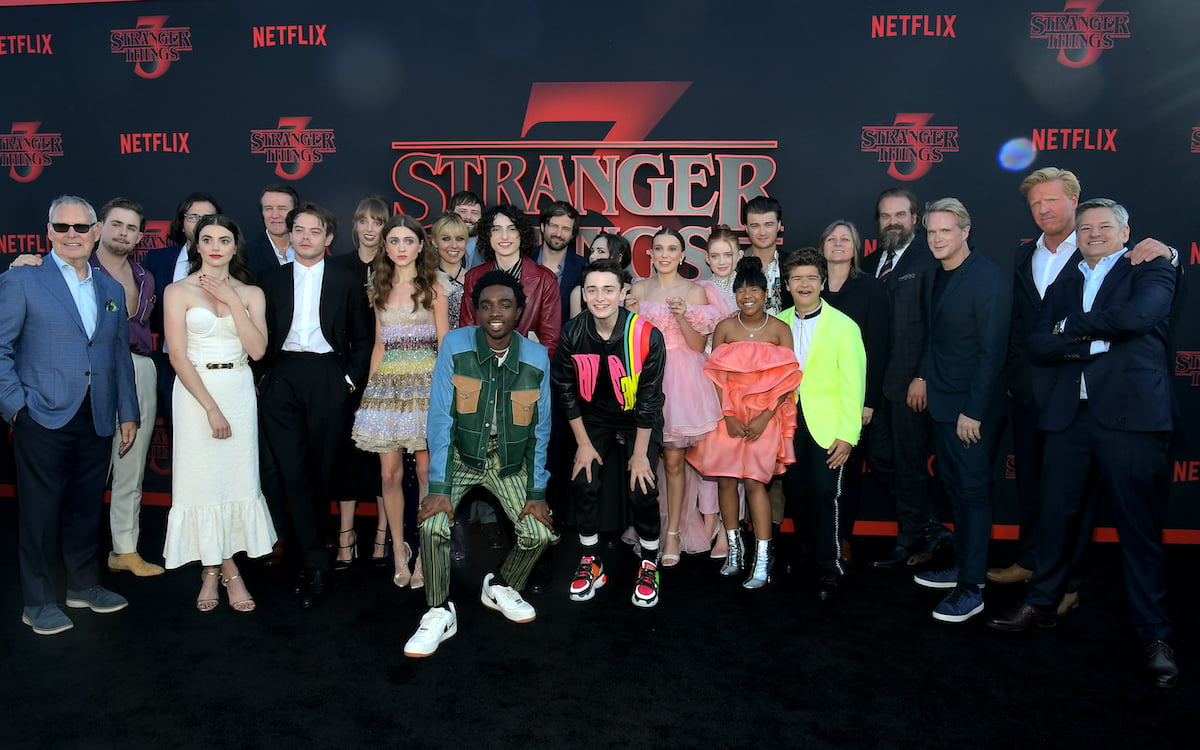 Is 'Stranger Things' Season 5 the last? Gaten Matarazzo weighs in
In an interview with Entertainment Tonight, Matarazzo (Justin Henderson) was asked about the rumor that Stranger Things is coming to an end. He said that while he hasn't heard anything official, he's willing to continue his role on the show for more seasons.
"That's all stuff that I don't really like to worry about too much," he said. "If they want a season 5, I'll do a season 5 for sure. I love this show, I love the people. I don't even know. I don't know if they know exactly when they want to end it. I think they know how they want to end it. I think they know where they want their characters to be. I think the question is they're just going to figure it out, they're going to play it by ear and figure out what's going to go down while they write."
While it's not a definitive answer, The Duffer Brothers previously shared their hope that Stranger Things would continue for at least another season. Speaking to The Hollywood Reporter, Ross Duffer mentioned they know "what the end is" and "when it is," but he didn't elaborate.
What to expect in 'Stranger Things' Season 4
Going on, Matarazzo noted that production has started on the next season of Stranger Things, but he said it's been moving slowly due to coronavirus (COVID-19) precautions.
"It's very hard with COVID, and it's a big production, and we film a lot of our stuff in big locations, outside with a lot of people involved," he said. "There's a lot of steps and a lot of measures that need to be made before we can think about consistently going into filming. I'm hoping that a big chunk comes up soon though. I actually just recently finished reading the whole season."
When asked what he thought of the script, Matarazzo admitted he's "stoked." He wouldn't go into the details, but we know the next season will explore several interesting plotlines, like what the Russians have planned with that Demogorgon, how Jim Hopper survived the blast in the season 3 finale, and what Eleven's new life looks like.
Fans will find out what exactly happens when the show returns. While you wait, check out more of our Stranger Things coverage below.