'Stranger Things' Actor Caleb McLaughlin Could be a Fan-Favorite Addition to the MCU
Stranger Things fans have one actor in mind who would be a perfect addition: young star Caleb McLaughlin. But who is McLaughlin?
The Marvel Cinematic Universe has no shortage of talented actors in nearly every starring role. The MCU also has a chance to add even more new performers in the next 5-10 years.
They have plenty of movies scheduled and lots of new parts to fill. Stranger Things fans have one actor in mind who would be a perfect addition: young star Caleb McLaughlin. But who is McLaughlin, is there an opportunity for him to enter the MCU, and who exactly would he play? One fan thinks he'd make perfect sense for a yet-to-be-cast role, and it's a great idea. 
Who is Caleb McLaughlin?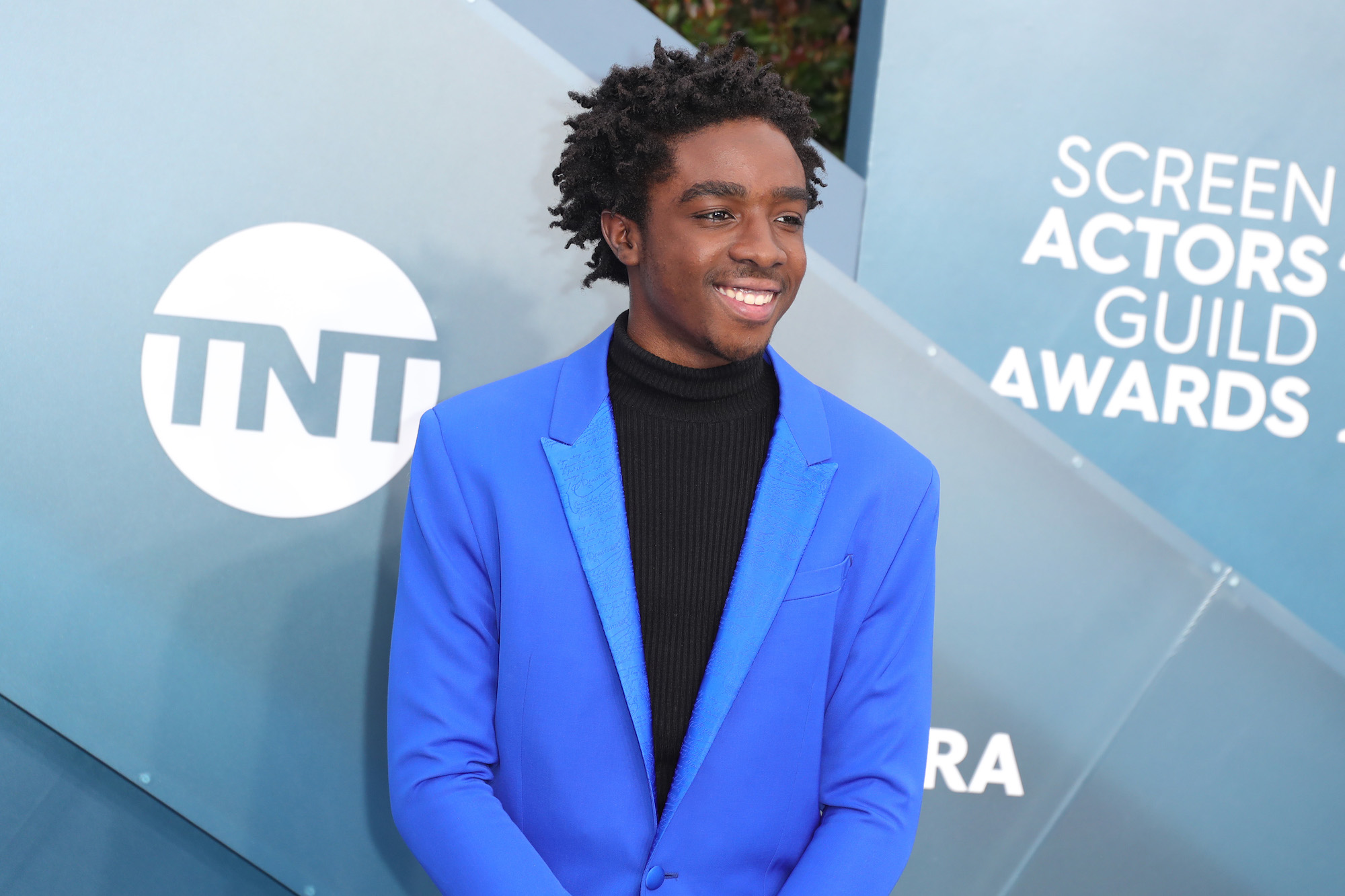 McLaughlin is best known for playing the character of Lucas Sinclair on Stranger Things, the massive hit from Netflix. McLaughlin's performance has been widely acclaimed. He plays a major role in one of the most popular genre shows there is, and he's already received plenty of recognition for it.
According to BeYourBiggestFan.com, Sinclair received a 2018 NAACP Image Outstanding Performance by a Youth Award for his performance on the show. He also received a 2017 Screen Actors Guild Award along with the rest of the cast for Best Ensemble in a Drama Series.  Additional nominations for Sinclair include BET and MTV Movie + TV Awards. 
Sinclair's first feature film role was in another Netflix production: the Steven Soderbergh film High Flying Bird. Sinclair's gotten plenty of positive press and additional roles as a result of his work on Stranger Things. Will he add the MCU to his resume? 
Why the MCU may be McLaughlin's next landing spot
There are multiple reasons why the MCU could be a logical place for McLaughlin to win a big role. For one, there will be plenty of openings for new MCU characters to enter the fray. After the first wave of Avengers have either retired (Robert Downey Jr., Chris Evans, Scarlett Johansson) or have changed their roles considerably (Chris Hemsworth), there will be room for new characters to emerge. 
Disney acquired Fox properties last year, meaning the Fantastic Four and X-Men roster of characters are now Disney-owned. Marvel will incorporate these characters into the MCU at some point. That means there are hundreds of potential characters McLaughlin could play. McLaughlin is young, talented, and popular.
He's proven he has acting chops on one of the biggest shows there is. Adding him to this group would be a no-brainer for all parties. 
While fans can still speculate over who McLaughlin might play, there's some fan uproar over one possible casting — and it would be absolutely perfect. 
The one role fans think Caleb McLaughlin could play in the MCU
According to Screen Rant, one fan created a piece of fan art that portrayed McLaughlin in the role of Miles Morales. For anyone who didn't see 2018's Spider-Man: Into the SpiderVerse, Morales is another character who takes up the mantle of Spider-Man. The 2018 version was an instant classic but was an animated feature that wasn't part of the MCU. It also has a scheduled sequel in the works.   
McLaughlin joining the MCU as Morales would be a masterstroke. Morales has already been hinted at in the MCU. Donald Glover portrayed Morales' uncle Aaron Davis (better known in the comics as the villain Prowler) in Spider-Man: Homecoming and even references his "nephew."   
So will McLaughlin end up in the MCU as Morales? If it were to happen, that reality is probably a few years away. There's at least one additional Peter Parker Spider-Man sequel planned.  Marvel also has a full slate over the next few years, with properties like Thor, Black Panther, The Eternals, Captain Marvel, Doctor Strange and many more all lined up for films.
In short, Marvel's dance card is a bit full at the moment so a Morales solo film is unlikely. But could he pop up for a cameo in the next Spider-Man movie to set up a future role? Only time will tell, but it's certainly possible.