'Stranger Things' Actor Shares Possible Release Window for Season 4
Fans are more than ready for new episodes of 'Stranger Things.' It's been nearly two years since the show ended with the apparent death of Jim Hopper and Eleven's move away from Hawkins. But actor Finn Wolfhard says the season 4 release date is coming up.
Stranger Things left off on a seriously dramatic note in July 2019. Now the cast and crew are getting ready for the next season, but the Stranger Things Season 4 release date is still a bit of a mystery. Offering an update, actor Finn Wolfhard (Mike Wheeler) says it likely won't come as soon as fans had hoped, but nonetheless it's still on the way.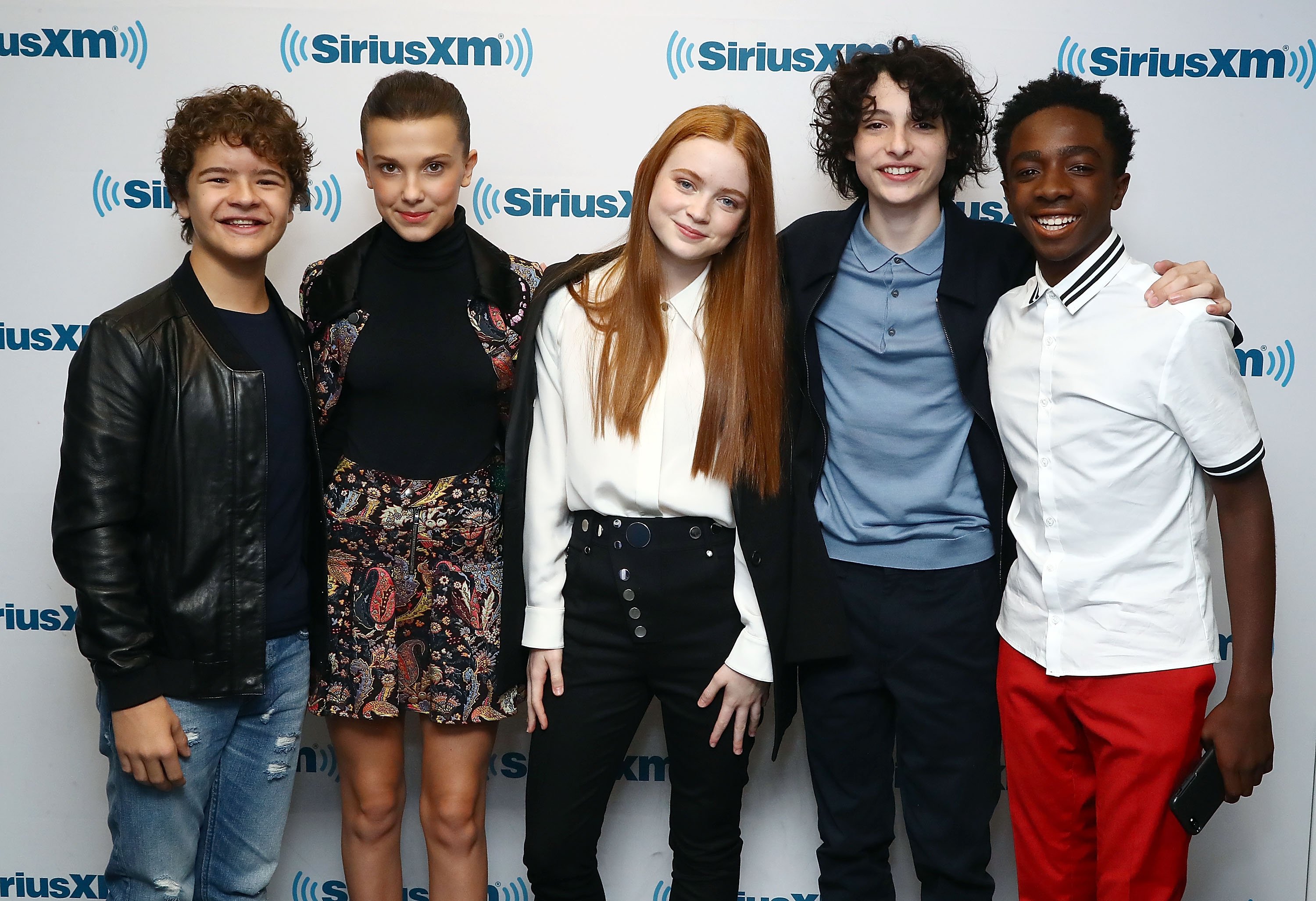 Finn Wolfhard on the 'Stranger Things' Season 4 release date
According to the Twitter fan page Stranger Things Spoilers, Wolfhard shared the possible date on Fanmio, a website that allows fans to converse with celebrities through videos. "Season 4 should be out sometime next year," he said in a clip. "Hopefully. But it's been really fun, yeah."
Like many other productions, Stranger Things was delayed due to the coronavirus (COVID-19) pandemic. It was finally able to enter production in the fall of 2020, but it's still hard to tell when the premiere will be since there's no set filming schedule due to COVID restrictions.
As actor Gaten Matarazzo (Dustin Henderson) told Collider in March, "There's very few dates that are reliable. It really is more of a guesstimation on when we're gonna be filming next, when we're gonna be wrapping up, when release is gonna be, all that jazz because we still don't know on day-to-day if we're gonna be filming next week."
"I should be filming like next month for a bigger chunk than I've had in a bit, but even though it's coming up in about two weeks from now, I still don't know an exact date. So because of that, there's really no way to figure out when we're gonna be wrapping," he continued.
What to expect when 'Stranger Things' returns
When the show comes back, it'll have several questions to answer, like what's going on with Jim Hopper. Fans will remember that he appeared to die in the season 3 finale when he got caught in the middle of the blast that closed the gate to the Upside Down. However, we've since learned that he's alive and imprisoned in a Russian prison camp, where there's also a Demogorgon.
With Hopper presumed dead, a now-powerless Eleven moved in with the Byers family. The plan is to start over in a new city, but there's more horror to come.
"Back in the states, a new horror is beginning to surface, something long buried, something that connects everything…," The Duffer Brothers previously said in a statement (via Rotten Tomatoes). "Season 4 is shaping up to be the biggest and most frightening season yet, and we cannot wait for everyone to see more. In the meantime — pray for the American."
We can't wait to see what happens when the show is back. Until then, fans can watch past episodes of Stranger Things now on Netflix.