'Stranger Things': The 'Beetlejuice' Easter Egg Most People Missed
Stranger Things has plenty of references intertwined into almost every episode of the show. The Netflix hit series often relies on movies like E.T. the Extraterrestrial, Jaws, and The Goonies to give viewers that familiar sense of nostalgia. There's one movie that most audience members missed, though.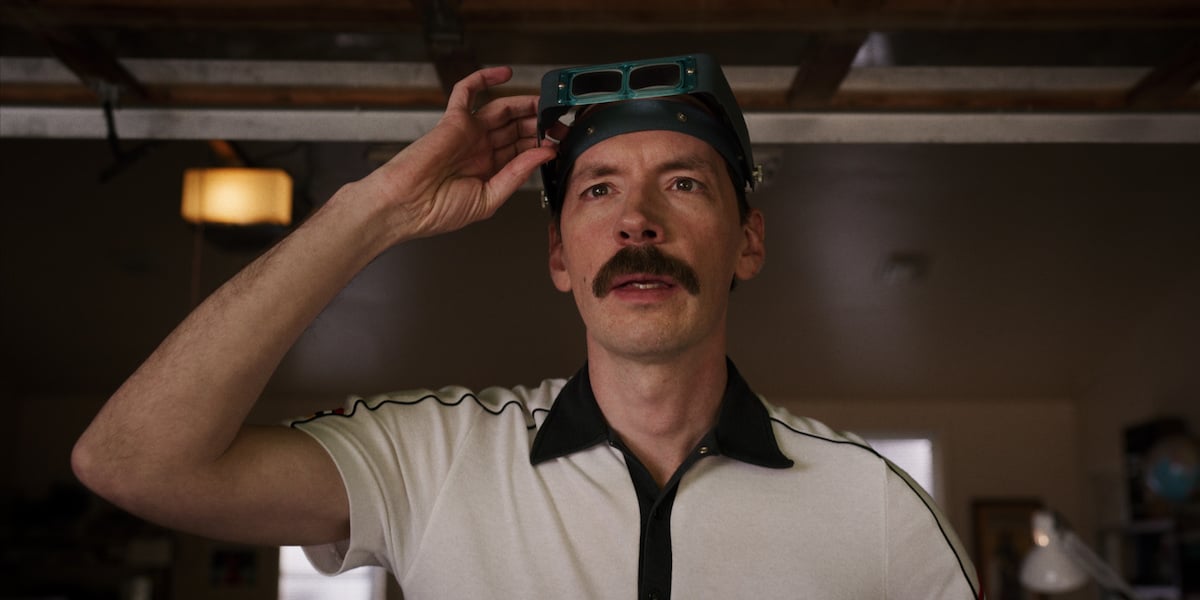 Is there a reference to 'Beetlejuice' in 'Stranger Things'?
During the first season of Stranger Things, fans are introduced to the supporting character, Mr. Clarke. Clarke, played by Randy Havens, is a recurring character in all three seasons. He works as the boys' science teacher at Hawkins Middle School and often answers questions about the science regarding their friend Eleven's (Millie Bobby Brown) telepathic powers. 
Mr. Clarke is a fan of the stereotypical nerdy pastimes, and building toy models is one of them. In the season 3 episode, 'The Mall Rats,' viewers catch a glimpse of a tiny model of a town at Mr. Clarke's house. In a quick shot, audiences can see a small cemetery, and in the cemetery is the gravestone for Betelgeuse from the 1988 movie Beetlejuice.
What is 'Beetlejuice' about?
Winona Ryder, who plays Joyce Byers in Stranger Things, also starred as teenager Lydia Deetz in Beetlejuice. The movie, directed by Tim Burton, is a comedy with a dash of spookiness and debuted in 1988.
Lydia's wealthy parents buy a house haunted by Adam and Barbara, played by Alec Baldwin and Geena Davis. The couple dies in a car accident at the beginning of the movie. They aren't ready to accept that to give up their home and contact Beetlejuice, portrayed by Michael Keaton. They hire the spirit to drive Lydia's family out of the house to continue living there.
When Lydia moves in, she befriends both Adam and Barbara and meets Beetlejuice. Once she gets to know the two friendly ghosts, she understands why they wouldn't want her and her family living there.
Other movie references in 'Stranger Things'
As previously mentioned, fans have caught on to many hat tips the Duffer Brothers have worked into the series. In one of the very first scenes in season 1, episode 1, the camera pans down from a starry sky, and the camera work is almost identical to a shot in E.T. the Extraterrestrial.
Another shot in the same episode shows Chief Hopper, played by David Harbour, typing up a police report. The way the camera is angled is the same as the shot in Jaws when Chief Brody (Roy Scheider) is typing up a police report for Alex Kintner's death.
In Stranger Things Season 2, Episode 3 titled 'The Pollywog', Dustin's newfound pet starts to wreak havoc on the town of Hawkins. Dart scampers out of a room at Hawkins Middle. As he does, fans can hear the faint sounds of the Gremlins theme song in the background. 
Stranger Things Season 3 premiered in July 2019, so fans have been waiting a considerable amount of time to catch up with their favorite folks in Hawkins, Indiana. Thankfully, it looks like that wait is almost over. Season 4 will arrive in 2022.