'Stranger Things': Bob Newby Actor Sean Astin Begged The Duffer Brothers to Let Him 'Do Something Heroic'
'Stranger Things' character Bob Newby might have had a different ending if it wasn't for Sean Astin's request to the show's creators, Matt and Ross Duffer.
Stranger Things Season 2 premiered in October of 2017, a year and a half after the first season captivated audiences. Hopes were high going into the second season, and the show's creators, The Duffer Brothers, didn't disappoint. Season 2 included more scares and introduced fans to a beloved new character, Bob Newby, played by Sean Astin. Unfortunately, Bob didn't survive, but Astin had a special request for the character.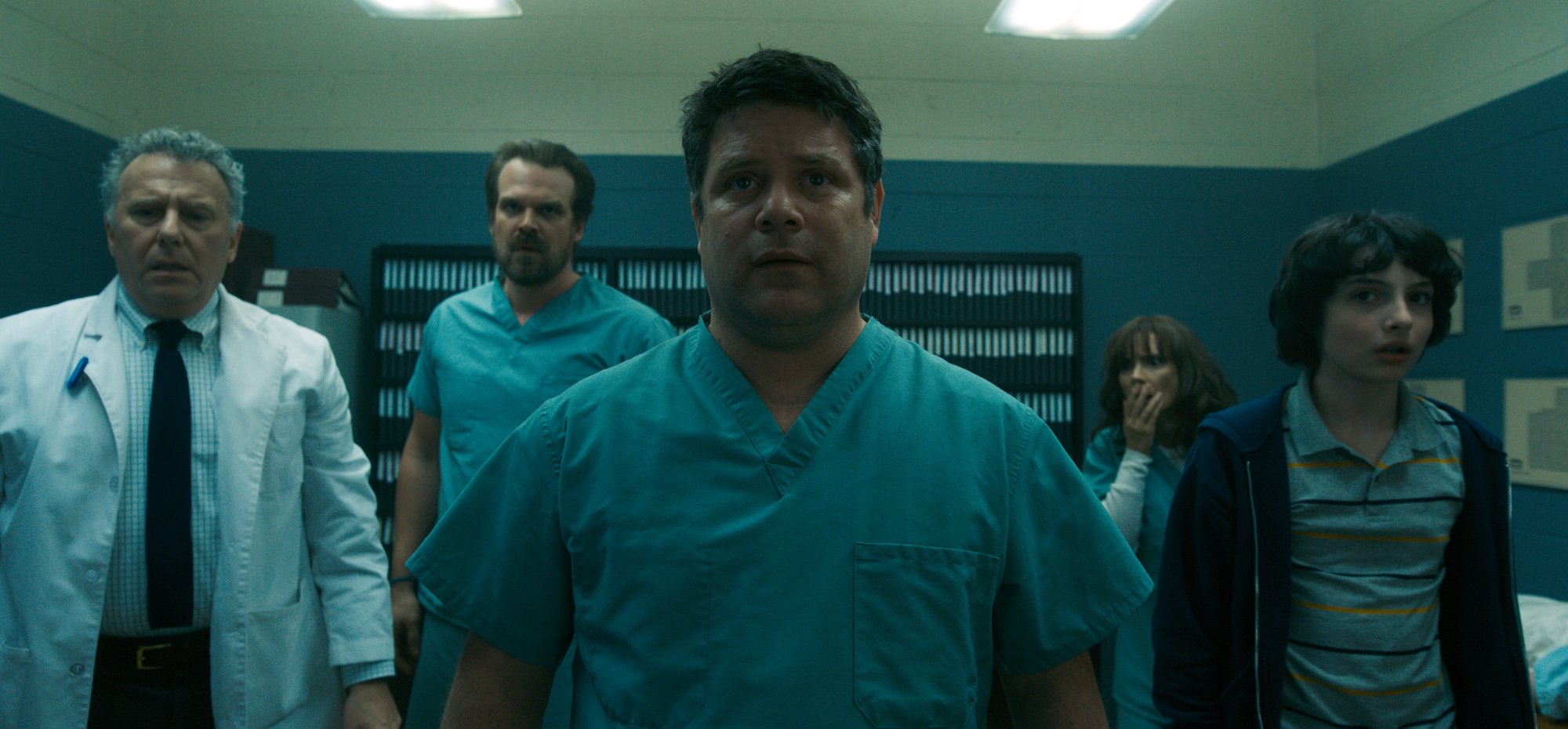 Who is Bob Newby in 'Stranger Things' Season 2?
Stranger Things Season 2's Bob Newby showed up as Joyce's (Winona Ryder) new boyfriend. After a presumably tumultuous relationship with her ex-husband, Lonnie (Ross Partridge), fans were happy Joyce had found that special someone in Bob Newby. The two knew each other from high school but didn't connect until after the events of Stranger Things Season 1.
At first, Joyce stays guarded in her relationship with Bob, as she doesn't want to put his life at risk with the government. This means Bob knows nothing about what really happened to Will (Noah Schnapp.) However, despite not knowing any details about Will's past, Bob trusts Joyce, and when she needs him, he's there to help.
Bob ends up buying Joyce, Chief Jim Hopper (David Harbour), Mike (Finn Wolfhard), and Will enough time to escape Hawkins National Laboratory at the end of Stranger Things Season 2. Just as he was about to run to Joyce to escape, several Demodogs attacked him and killed him.
What was Sean Astin's special request about his 'Stranger Things' character?
Astin finally made it back onto the convention scene after two years of no convention appearances due to the coronavirus (COVID-19) pandemic. He recently sat down with the Pittsburgh Post-Gazette to talk about his career. One thing the publication asked was regarding his most asked about roles.
"It's a dead heat between The Lord of the Rings, Stranger Things, his 1985 role of Mikey in The Goonies and his turn as the titular character in 1993's Rudy," he said.
Astin also credited The Duffer Brothers with crafting his role as Bob to be a fan favorite. Initially, Bob was slated to die much earlier in Stranger Things Season 2, and the Demodogs weren't the cause of his demise. Instead, it was Will Byers. 
"I just kept being like, 'Guys, let me do something heroic,'" he said. "Then they gave me that episode where I literally had Paul Reiser, who was in [Ellen] Ripley's ear in Aliens, trying to save Winona Ryder and the gang. I was pretty happy."
Sean Astin made an appearance in season 3 in flashback scenes with Winona Ryder
Although Bob didn't live to see the events of Stranger Things Season 3, there are a couple of scenes where Joyce remembers their time together. Plus, The Duffer Brothers didn't recycle old footage from Stranger Things Season 2. Instead, Astin actually flew in to film some new scenes to use in the third season.
Fans anxiously await Stranger Things Season 4, but the series won't premiere until the summer of 2022. Seasons 1-3 are currently streaming on Netflix.