'Stranger Things': The Unexpected Way Millie Bobby Brown Caused a Filming Delay in Season 1
The newest trailer for Stranger Things Season 4 that dropped on Aug. 6, has reignited the buzz around the Netflix hit series. Millie Bobby Brown, who plays the character Eleven on the show, rose to fame after season 1 of the show debuted in July 2016. 
Recreating similar elements of hit 80s movies like E.T., The Goonies, and Firestarter, audiences were thrilled to bask in the glowing light of 1980s nostalgia. Winning several Emmys for the first season, it didn't take long for fans to catch on. Co-creators and brothers Ross and Matt Duffer had a hit on their hands.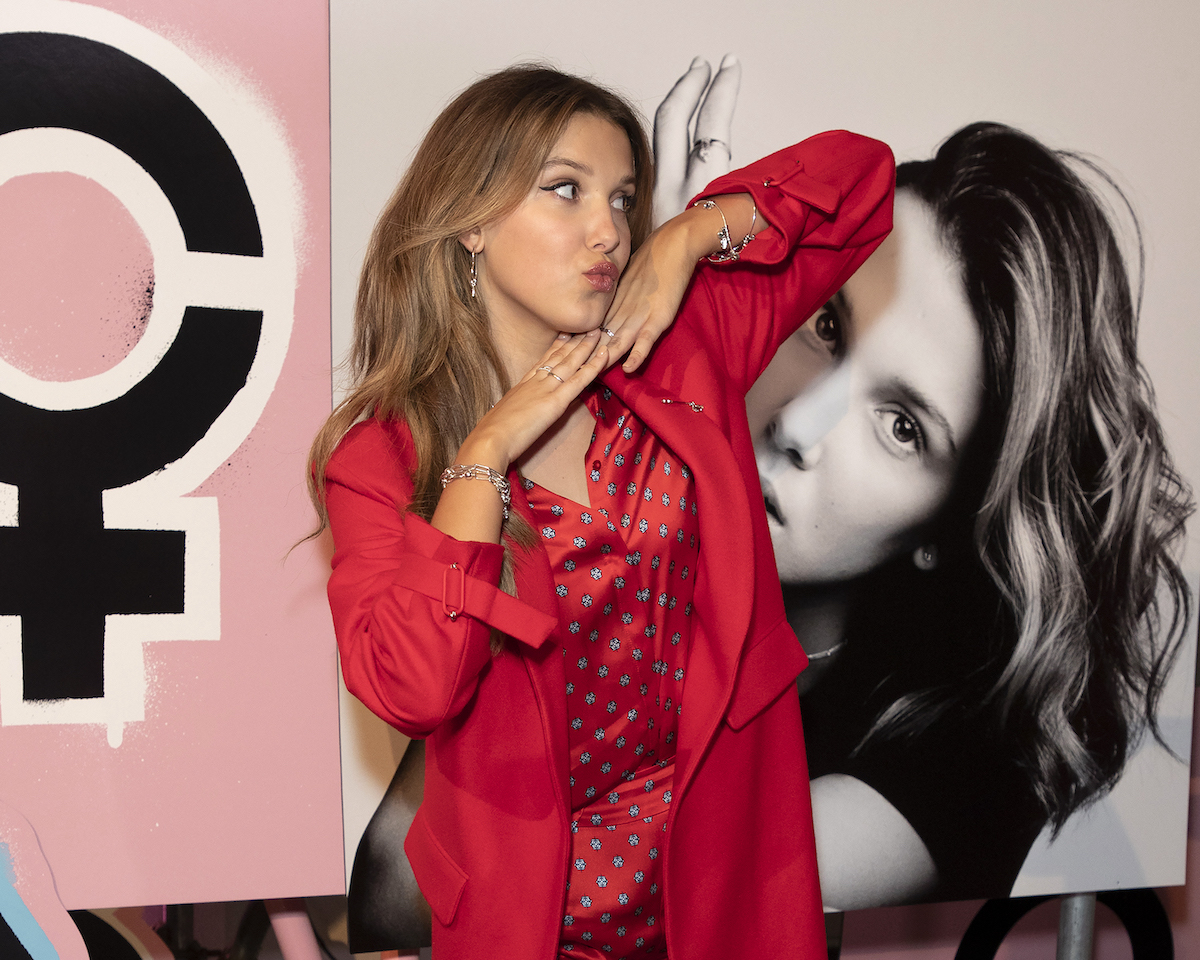 Working with Millie Bobby Brown on 'Stranger Things'
Stranger Things wasn't Brown's first experience with acting. She had a few smaller parts on shows like NCIS and Modern Family. This, however, was her first significant role. With a cast of heavy hitters like David Harbour and Winona Ryder, Brown held her own.
Brown was only 11 years old when she began shooting Stranger Things. In an interview with NPR in 2016, Ross Duffer had nothing but praise for the young actor. "She's very aware of the camera. So someone like Winona or David, they know how to play to the camera. They know when it's in close-up, they know when it's not. But most child actors, they're doing the same thing take after take after take. They're not adjusting their performance to lens or they're not adjusting it to camera position. But Millie absolutely is able to do that, which is another reason why she's so incredible and I think why she's able to communicate so much without saying very much."
Although one mishap, in particular, was a quick reminder that even though she was fantastic at her craft, she was still just an 11-year-old kid.
Millie Bobby Brown delayed filming in season 1
In the same interview, the brothers pointed out a few things that reminded them of her actual age. Matt spoke about how she was grossed out about kissing Finn Wolfhard on screen, but Ross had another incident in mind.
"One day she showed up on set and she [was] just covered head to toe in glitter. And she's like, 'I don't know where this glitter came from.' And it's like I'm not having this problem with any of my adult actors. David Harbour is not coming in covered in glitter."
Apparently, the glitter took quite some time to remove and actually put the show a little behind schedule. After a 45 minute delay, Brown was ready to go.
The kids of 'Stranger Things'
Fans of the series have essentially watched the child actors grow up on their TVs. Brown and Noah Schnapp, who plays Will Byers, were the two youngest of the main cast. The others like Wolfhard, Gaten Matarazzo, and Caleb McLaughlin were only a few years older. 
With the show entering its fourth season, the characters will be in high school now, but what year is unknown. There's been fan speculation of a time jump to make the characters' ages match more closely with the actors, but nothing has been confirmed.
The first three seasons of Stranger Things is currently streaming on Netflix.