Only 1 'Stranger Things' Character Has an Official Birthday
Fans somewhat know the ages of characters like Mike Wheeler, William "Will" Byers, and Eleven. However, thanks to the Stranger Things comics, fans learned the exact age and even the birth date of one of the main characters in this Netflix original series.
Here's what we know about Mike Wheeler and this character's birth date.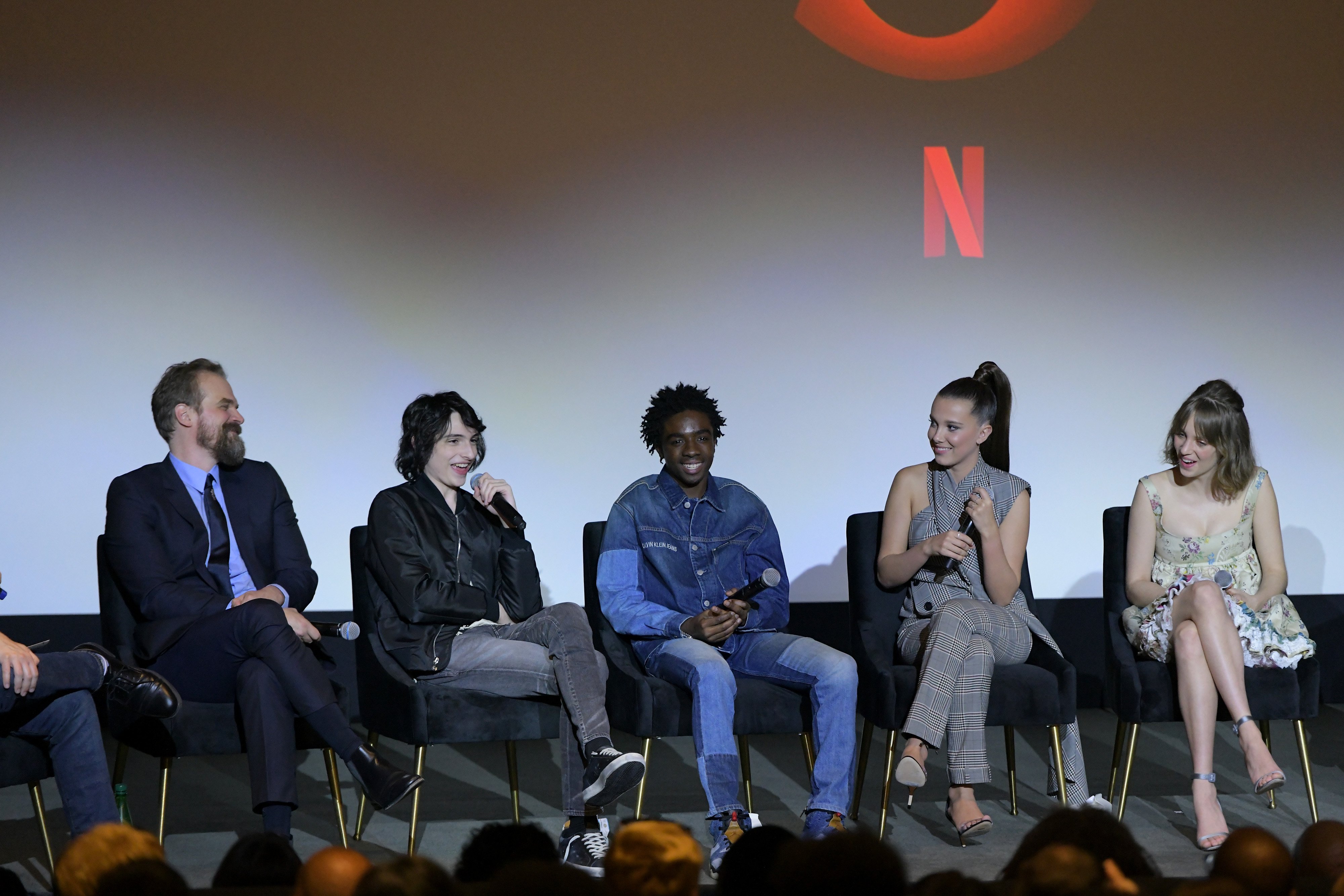 Mile Wheeler is one of the main characters of Netflix's original series, 'Stranger Things'
Whether they're fighting off Mind Flayers or Demogorgons, Stranger Things characters like Mike, Dustin, and Lucas stick together. In 2016, Netflix released its original sci-fi series, introducing viewers to Hawkins, Indiana. 
There, some experiments went wild. One experiment, named Eleven, used her powers to escape. After taking shelter with Mike Wheeler's family, she found some friends, promising to keep them safe in the process. Even though Eleven is powerful, this character and her friends are in middle school for the first season.
Mike Wheeler is one of the few 'Stranger Things' characters with a birthday
Although fans have seen these characters grow into teenagers, the birth dates of Hawkins AV Club are predominately a mystery. However, the actual Stranger Things comic series gives a glimpse into the birth date of one Hawkins resident.
According to Stranger Things Fandom, "In the comic Stranger Things and Dungeons & Dragons, [Mike Wheeler's] birthday is on April, 7. He was 10 years old in 1981 and thus 12 during the events of Season 1."
Finn Wolfhard portrays this character in Netflix's original series. This actor was born on Dec, 23, 2002. That means that he's about three years older than his character is meant to be. 
However, all of the actors are around the same age, including Millie Bobby Brown, who portrays Eleven. Born on Feb. 19, 2004, Brown is a few years older than her powerful and supernatural character. 
'Stranger Things' season 4 gives even more information about characters like Mike Wheeler and Eleven
Eleven found her mother and found a new family in the Hawkins AV Club. Maxine "Max" Mayfield joined the gang, and together, they defeated whatever threatened their small but super mysterious town. 
The characters, including Mike Wheeler, return for the fourth season of this original series. According to the teaser trailer, these episodes will bring viewers back to the laboratory where it all started. 
"At the end of the road, I want to look back and say I sat in a room with all of my friends and laughed really hard, and we all made something together, and we did it over and over and over again," Wolfhard said during an interview with The Guardian of his time acting. "That's what I want to do for the rest of my life."
Episodes of Stranger Things are available for streaming on Netflix. To learn more about this subscription service, visit their website.