'Stranger Things': Who Has Died in the Series So Far?
In early August, fans got the news that Stranger Things would debut in 2022. It's been over two years since season 3, so while that news wasn't particularly groundbreaking, it did get viewers excited for what's to come. There's a chance we might get a more specific release date or possibly a full-length trailer at Netflix's global fan event Tudum next month, but we aren't holding our breath.
Because we don't have a ton of information to chew on right now, let's take a look back at some of the characters we've lost along the way.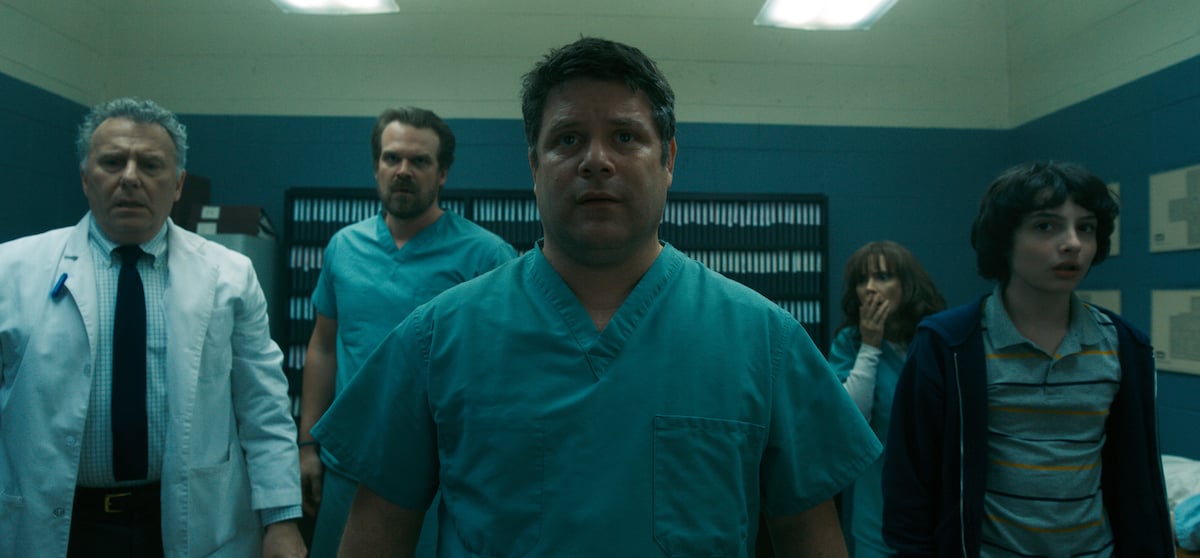 'Stranger Things' Season 1's Barb Holland
Barb Holland, played by Shannon Purser, had a total of 25 lines in Stranger Things Season 1. She appeared in two episodes before she was taken by the Demogorgon. However, audiences had a solid attachment to her. It may have been her protectiveness over Nancy Wheeler (Natalia Dyer) as her best friend. It could have been that she was sort of an underdog. For whatever reason, the world was very bothered by her death. 
T-shirts were being sold that said "Justice for Barb," and someone even painted a massive mural of her in Australia. She has her own Funko Pop and a truly dedicated fan base. People held out hope that she could possibly be alive for quite a while before reality sunk in. Barb was no longer of this world and had moved on. Twenty-five lines or not, she still remains a fan favorite.
'Stranger Things' Season 2's Bob Newby
'80s babies were delighted to see the original Goonie himself pop up in Stranger Things Season 2. Sean Astin came on the show as Bob Newby, Joyce Byers' (Winona Ryder) new boyfriend. He was dorky but loveable, and if anyone got Will to understand how to face his fears, it was Bob. Granted, it didn't necessarily work out for the best because after Will followed Bob's advice, he got possessed by the Mind Flayer, but the intentions were good.
It was a shock when Bob's character got taken out by one of the Demodogs at the end of the season. On top of the shock, it was a gruesome death, which Joyce witnessed with her own eyes. It was nice to see the Byers were still thinking about him in Stranger Things Season 3 with the drawing of "Bob Newby, Superhero" hanging on their fridge.
'Stranger Things' Season 3's Billy Hargrove
Billy Hargrove (Dacre Montgomery) roared into season 2 as a minor baddie. He was a jerk to his sister and her friends. It wasn't until Stranger Things Season 3 that Billy went from bad to worse.
In the third season, Billy, through no fault of his own honestly, was the target of the Mind Flayer. It took complete control of his body and essentially got half of Hawkins to bend to its will before they turned into a congealed blob of mush. Billy was its primary host, though, and tried to kill Eleven (Millie Bobby Brown) and her friends. 
However, in the season 3 finale, Eleven managed to get through to Billy and tell him she understood his anger. When she couldn't hold off the monster any longer, he sacrificed himself so she and her friends could get away. It was a pretty noble ending for a character who had spent most of his time in the series being an all-around terrible guy. 
Rest in peace, Billy. We're glad you saved everyone so we could get another season with our favorite characters. If you're missing your friends from Hawkins, you can always rewatch the first three seasons. They're currently streaming on Netflix.