'Stranger Things': Could Billy Hargrove Be Back in Season 4?
Stranger Things has its fair share of tragic events. The kids in Hawkins are terrorized by a new monster every year. Russian spies have infiltrated the local mall and set up shop to try and take over the world. Finally, if your name starts with a 'B' you are not long for this world. (Rest in peace Barb, Bob, and Billy.)
While everyone assumes these people are gone for good, a social media post from one of the stars has people wondering. Here's what we know.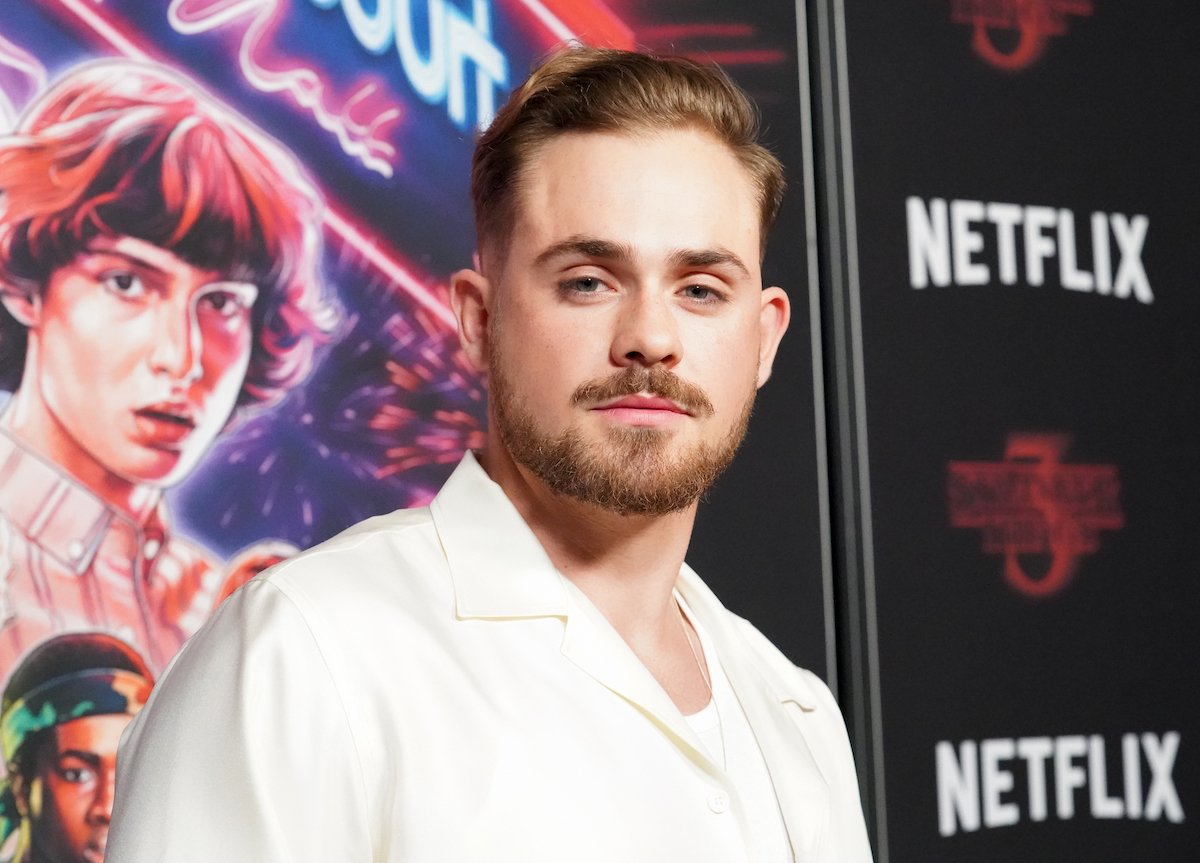 Who is Billy Hargrove?
Montgomery played Billy Hargrove on the hit Netflix series for the second and third seasons. Unfortunately, Billy met his demise in the finale of season 3. When Eleven (Millie Bobby Brown) exhausts all of her power and can't hold off the Mindflayer any longer to try and save her friends, Billy takes one for the team.
Billy was never that likable of a character. In season 2 of Stranger Things, he bullied Max (Sadie Sink) and Lucas (Caleb McLaughlin). Plus, Billy beat up Steve Harrington (Joe Keery). He didn't improve much by season 3 and was making moves toward Karen Wheeler (Cara Buono), and while we know Ted Wheeler (Joe Chrest) might be a little out of the loop with his kids, he doesn't deserve that.
However, once fans learned about Billy's backstory, everyone was more ready to cut him some slack. Billy was the son of an abusive father, and that's what made him so angry. That final point of his character arc is what made fans sad that the Mindflayer killed Billy.
RELATED: 'Stranger Things': Joe Keery Was Sure This Character Would Die in Season 1
Could Billy be back?
A tweet from actor Dacre Montgomery in Oct. 2020 gave fans some hope. While Stranger Things has always had its supernatural aspects of the show, there's never been anyone actively return from the dead. Fans saw Billy die so there's no wiggle room to believe he possibly survived the attack from the Mindflayer.
With the show only months away from the season 4 debut, there's been no sight of Montgomery on set or in any of the cast photos. While Stranger Things is good at keeping secrets, that secret would almost be next to impossible to keep under wraps. He's also not listed in the cast for season 4 on IMDb.
However, Montgomery sat down for an interview with JoBlo way back in Sept. 2020 and didn't give what anyone would call an absolute no for his return. "You never know, I think it's something that I should leave up to the creators and sort of see where it goes because that's the amazing thing about that IP is that it's forever unfolding, it's not ensconced in a book. You know, the ending is not always definitive, especially in television so we'll see where that goes."
RELATED: 'Stranger Things': Fans Speculate on Why the Demogorgon Chose Will in Season 1
Flashbacks to 'Stranger Things' Season 3
The most likely answer to Montgomery's photo in full Billy costume is that he's seen in flashbacks in the upcoming season. Max was hit especially hard by his death, so it would make sense for her to experience flashbacks.
Eleven could also be the one seeing Billy in flashbacks. Despite being the main human antagonist in season 4, the two seemed to form a connection at the very end. After all, he was the one who saved her from being eaten by the Mindflayer.
Whichever side of the fence fans are on, they're going to have to stay there until Stranger Things Season 4 premieres in 2022. All episodes of seasons 1-3 are currently available on Netflix.