'Stranger Things': Dacre Montgomery Pushed for Rewrites so Billy Didn't Seem Like Such a Motiveless Sociopath in Season 3
Season 2 of Stranger Things left viewers with a bitter taste in their mouths where Billy Hargrove was concerned. When announcing the next season, producers warned fans they would like Billy even less. 
The third season of Stranger Things showed just how evil he could be. But as a little twist, it turns out there was a bit of a good side to him. Some of that is because of actor Dacre Montgomery's push to flesh Billy out more. 
'Stranger Things' Billy Hargrove character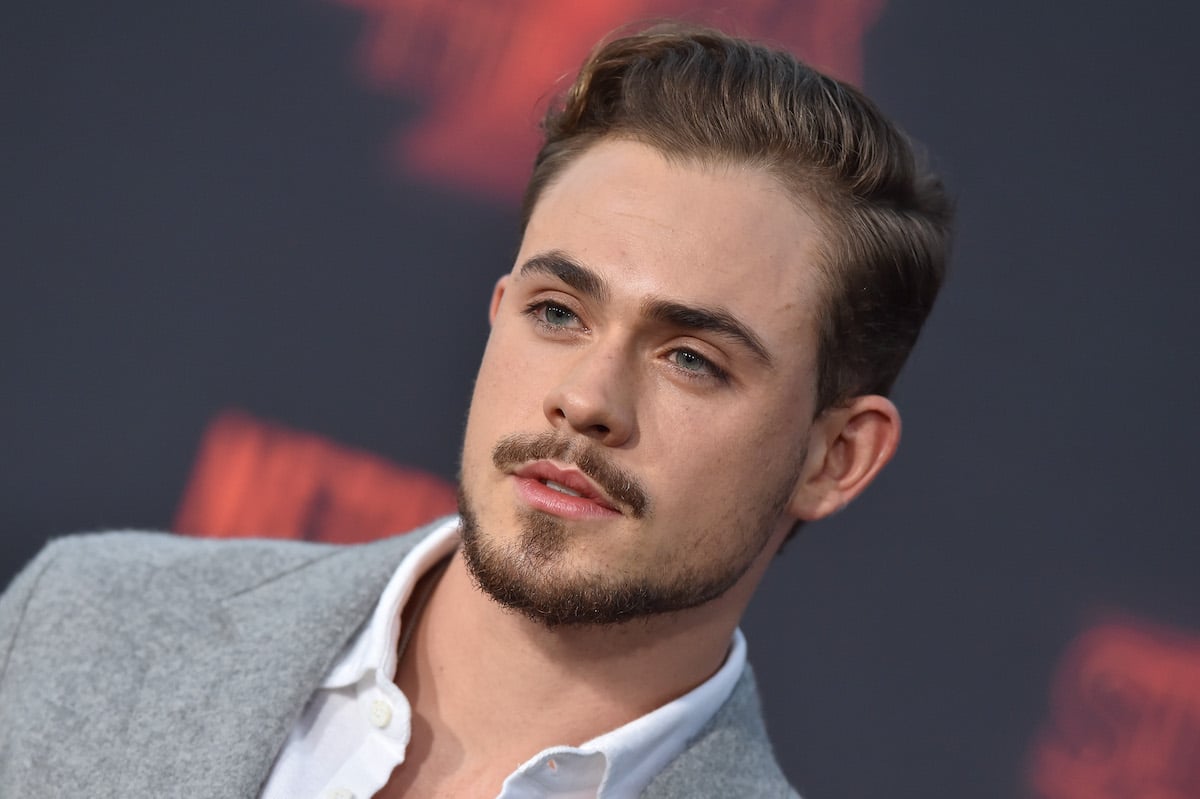 Stranger Things introduced Billy Hargrove in Season 2, but he was unlike the main characters that fans came to know and love, such as Eleven and Dustin. Billy came on the scene as the proverbial rebel teenager with a tough side, which he showed especially to his little stepsister, Max. 
Actually, he was a downright bully, going as far as to scare Max into thinking he would ram his car into her new friends. Once she said what he wanted to hear, he pulled the car away, but not until he had asserted his dominance. 
Throughout that season, though, viewers saw what made Billy such a jerk. His father had abused him, and Billy took up the reins and became more like his dad. There's no doubt he was an angry kid, but he took that anger out on his peers and stepsister.
But Dacre Montgomery wanted Billy to show a softer side
The second season of Stranger Things showed Billy as a brute who was more interested in girls and having fun, but Montgomery wanted more. Though it might have been nice to see Billy evolve into a good guy, it wasn't to be in the third season, when the Mind Flayer took control of him. 
Despite all the evil things he did under the monster's influence, he experienced a good-guy moment when he sacrificed himself to save the others.
Montgomery had discussed humanizing Billy with Stranger Things producers the Duffer brothers, mainly because he didn't want the character to appear as motiveless and a complete bully for no real reason. The key to Billy's pain was with his mother, and he wanted that backstory fleshed out so the audience would know why he acted that way.
His father was abusive to Billy's mother too, but she divorced him and left the boy to face the abuse alone. His pain built up over the years, and the only way he knew how to deal with it was to take out his anger on others.
What scenes did the actor love doing most in 'Stranger Things'?
One of Montgomery's dreams is to do his own stunts in a film or TV series, and he achieved that in Stranger Things, especially in the third season. In an interview with Vulture, he explains how he enjoyed being dragged off, on his stomach, to the steel-plant pit where the monster turned him evil. 
The scene was filmed in Atlanta, and it was a pretty cold day, but Montgomery welcomed the stunt because it helped keep him warm. He credits his age and physical shape for successfully performing the stunts himself — otherwise, Netflix's insurance group might have had an issue with it. 
Montgomery grew up fascinated with how stunts are choreographed. So when he saw this season had more action than the previous one, he jumped at the chance to tackle his own stunt scenes, which it appears he did quite well. 
Though viewers knew Stranger Things' Billy Hargrove was a bully, they got to see enough of his life unfold to figure out why he acted the way he did. He was able to turn things around and prove he wasn't such a jerk after all. 
But unfortunately, his character had to die to achieve that transformation. The good news, however, is fans will get to see him in Season 4.