'Stranger Things': David Harbour Already Knows Hopper's Ending — 'It's Quite Moving'
'Stranger Things' Season 4 brings Jim Hopper back into the fold, but what kind of ending can fans expect for the character? David Harbour knows the answer, but he isn't telling.
Stranger Things Season 4 is upon us, and the latest outing will see the return of Jim Hopper (David Harbour). The Netflix series revealed his character didn't really die at the end of season 3. Whether he'll make it through the entirety of the show's run is another question. And it's one the actor who plays him knows the answer to. That's right, David Harbour already knows the ending of Jim Hopper's Stranger Things storyline — and he finds it "quite moving."
David Harbour returns as Hopper in 'Stranger Things' Season 4
The ending of Stranger Things Season 3 saw Jim Hopper getting caught in an explosion while Joyce (Winona Ryder) closed the gate to the Upside Down. Many worried the character's fate was set in stone. However, Netflix soon released a trailer showing him very much alive — and somehow imprisoned in Russia.
Stranger Things Season 4 sees David Harbour's return as Hopper, explaining how the character wound up in this situation. Of course, just because Hopper escaped death once doesn't mean he's completely safe. The Netflix series is only getting darker as it approaches its fifth and final season. That leaves fans to worry about the fates of all their favorite characters.
Of course, Harbour himself already knows how Hopper's journey ends.
The 'Stranger Things' star already knows the ending of Hopper's story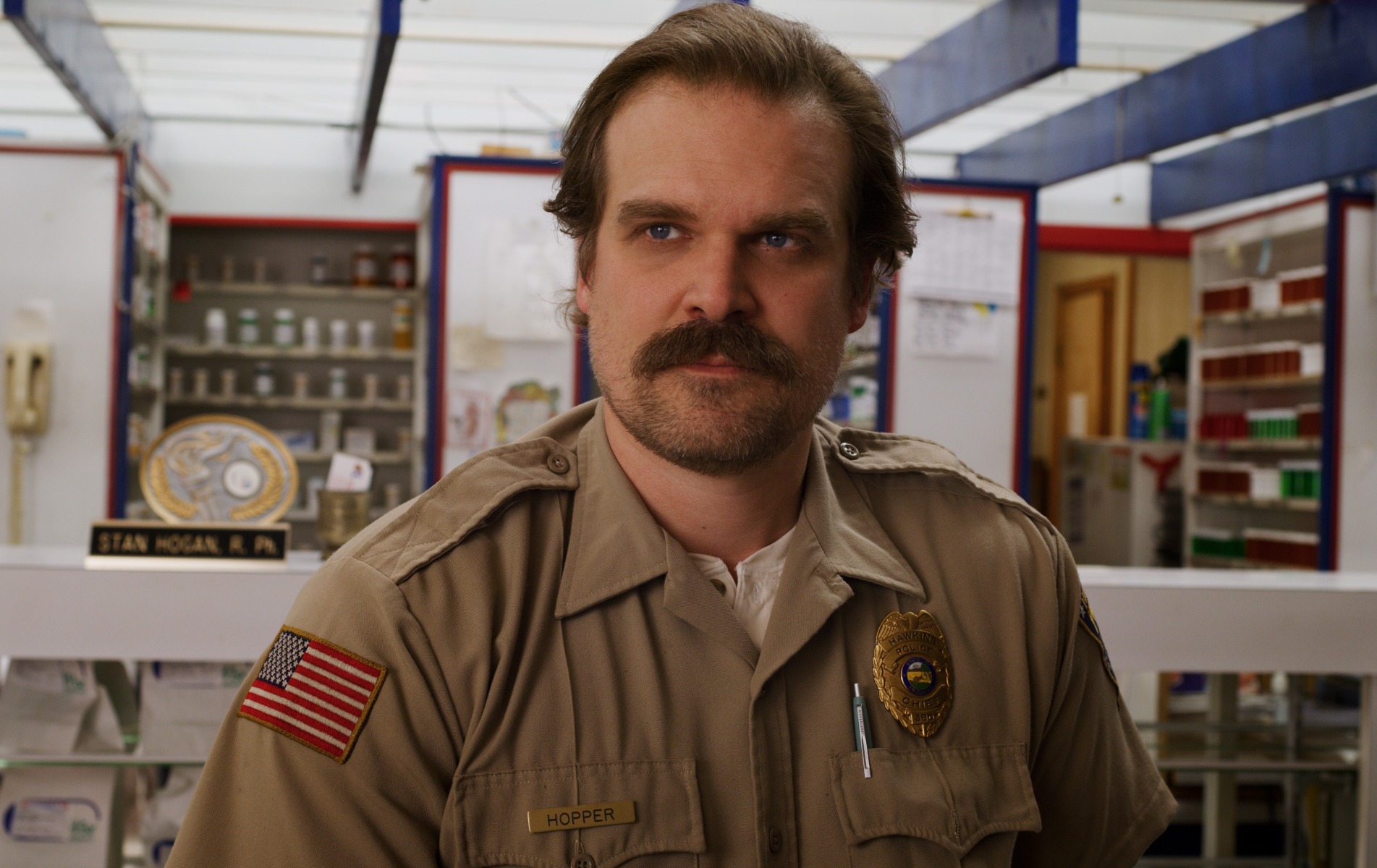 During an interview with Variety, David Harbour discussed the ending of Stranger Things — and more specifically, the fate of Hopper. He told the outlet that he's known what happens to his character and that he's satisfied with it:
"I think it varies from person to person, from character to character, and I'm such a harassment specialist that I think I've gotten it out of them. It's been back and forth about like, 'What happens to Hopper? Is he a character that's able to survive Hawkins or does he die?' … I know what happens and it's quite moving, and quite beautiful."
But just because the ending is emotionally stirring doesn't necessarily mean it's a happy one. Although Stranger Things Season 4 brings Hopper back from the dead, that doesn't mean he'll stay there. His storyline could take an unexpected turn before Stranger Things Season 5 is through. Perhaps that's why Harbour wanted insight into his fate ahead of time.
Why David Harbour 'needed to know' the ending
With so much up in the air heading into the final chapters of Stranger Things, David Harbour felt he "needed" to know the ending of Hopper's arc. He told Variety that understanding where Hopper was headed helped him bring the character to life over the course of the show.
"I think that I needed to know as we were shooting early on, because I needed to know where he ends up and for what reason he ends up there," Harbour explained. "I think there is going to be somewhat of a morality — or at least responsible storytelling — to what the Duffers are doing."
Of course, fans will need to wait to see what the Duffer Brothers' endgame is. Harbour certainly isn't telling. In fact, he joked that he'd "hold this one to my grave."
It looks like viewers will have to keep watching to see what becomes of Hopper and the rest of the Hawkins gang. Luckily, they just got seven new episodes to devour.
Stranger Things Season 4 Part 1 is now streaming on Netflix.