'Stranger Things': David Harbour Compares His Relationship With Winona Ryder To a 'Marriage'
While there are many adorable couples on Stranger Things, we all know "Jopper" is the best relationship on the Netflix series.
"Jopper," of course, is the couple name given to Joyce Byers and Jim Hopper, and fans just can't seem to get enough of them. Yet their masterful on-screen chemistry is all thanks to the beautiful off-screen bond between Winona Ryder and David Harbour.
In an interview with The Los Angeles Times, Harbour admits that it's hard not to fall in love with Ryder while working on Stranger Things. He even compares their off-screen relationship to that of a marriage. Keep reading to find out why.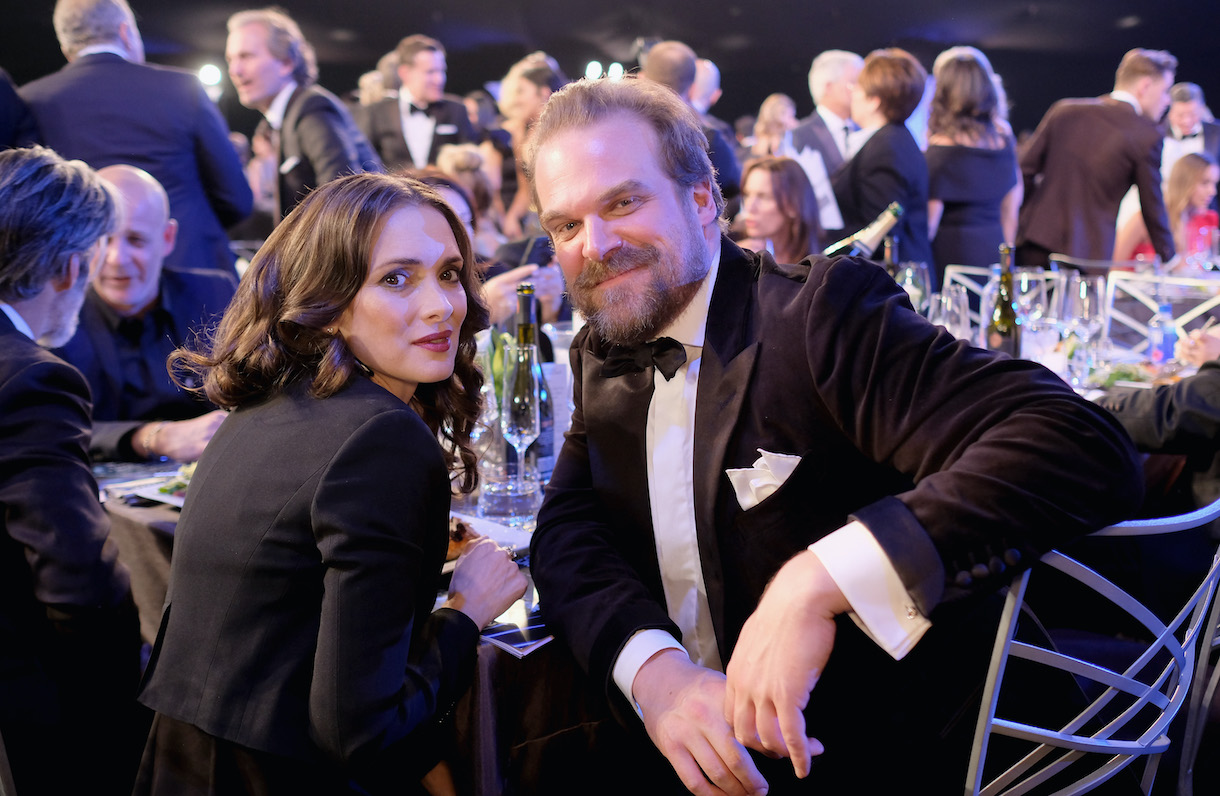 David Harbour says he's 'hungry' to work with Winona Ryder on 'Stranger Things'
In their interview with LA Times, the actors discuss their relationship and how close they are even when the cameras stop rolling. According to Harbour, he relishes any opportunity to work with the Heathers star because she is always willing to take risks.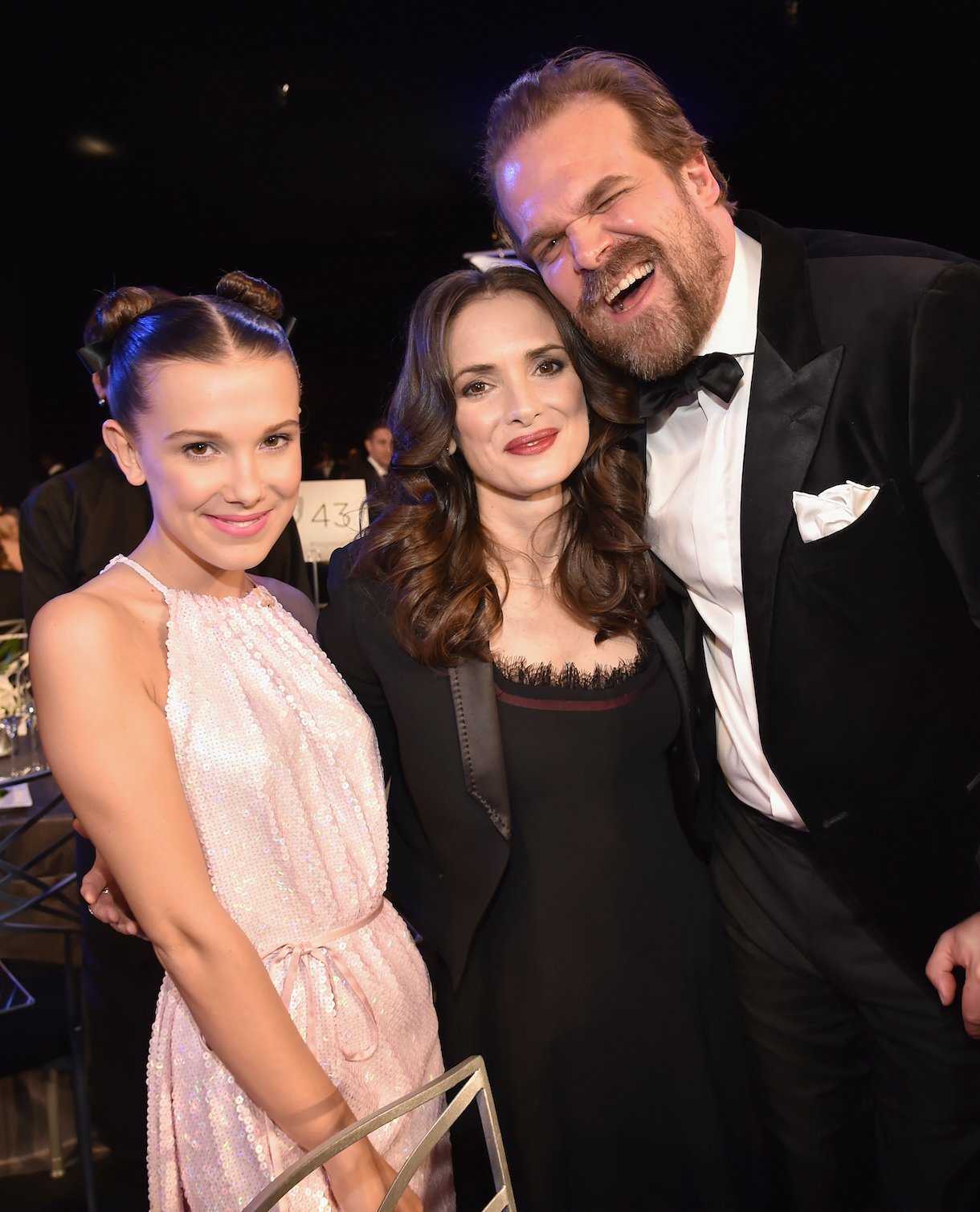 "I'm so hungry to work with Winona because she's willing to cut me and be cut, and we'll bleed together," Harbour says. "And that's a rare thing."
"She's the greatest," Harbour says of Ryder. "She's so willing to explore personal, intimate things that most actors get to a certain point and go, 'That's enough.' And it's exploring things about yourself that you don't necessarily like, the complexities of the human psyche, which is messed up and strange and wonderful and mysterious and horrible."
David Harbour says his relationship with Winona Ryder is like a 'marriage'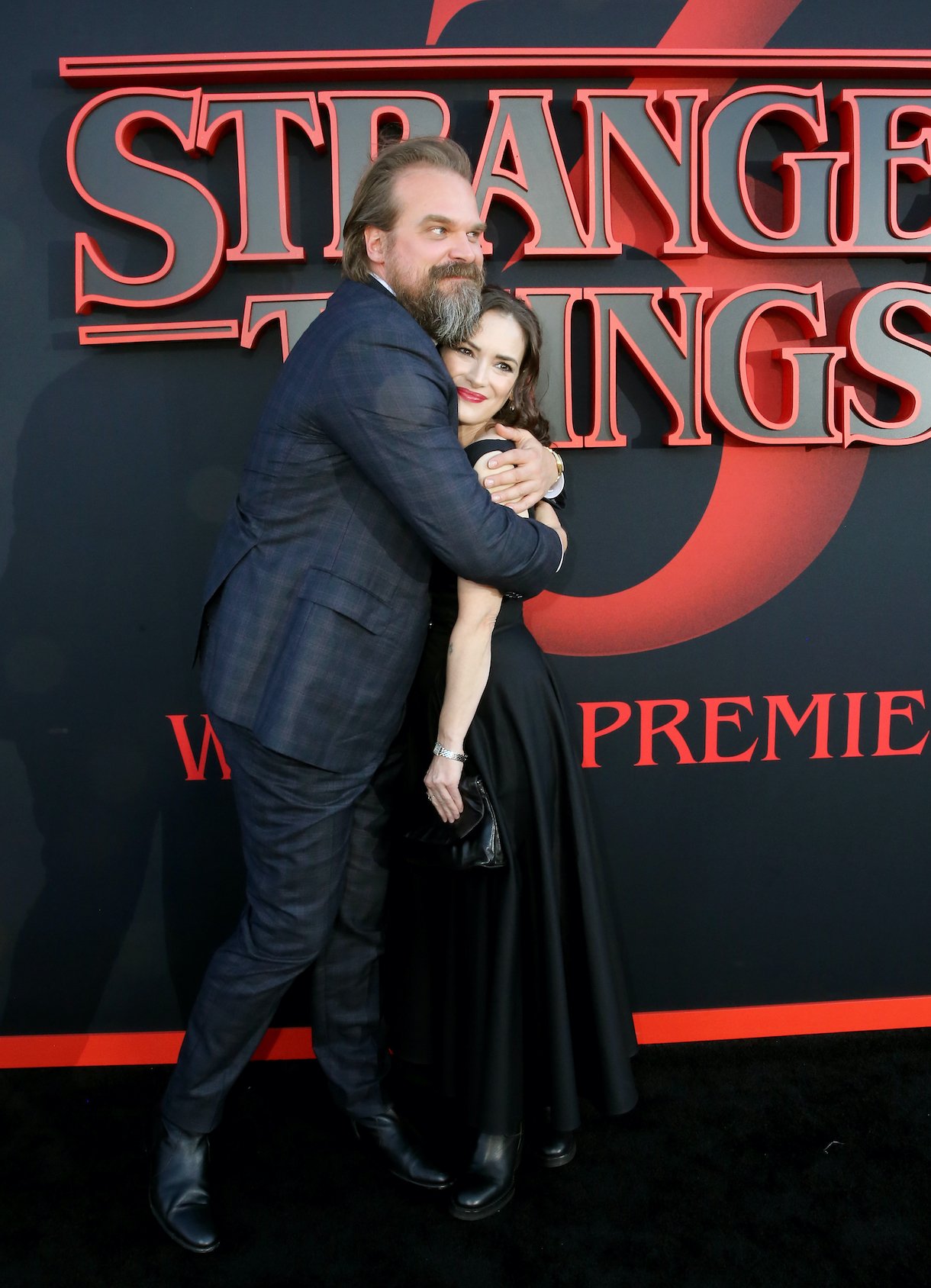 "I do feel like there are moments where you fall in love with Winona," he professes. "It feels like a marriage, where we're willing to go the distance in that way that gets really uncomfortable. I want to do a scene with Winona where I get so messed up that I have to go back to my trailer and cry…"
In response to her co-star's gushing compliment, Ryder says she genuinely doesn't know what she would do without Harbour. "I just feel like I'm so incredibly lucky to have him," the Beetlejuice star admits. "I don't know what I'd do without him. [Her voice breaks.] And I really mean it."
"Quit it! Oh, my God! See!?" Harbour swoons. "How can you not fall in love with that human being?"
David Harbour loves reading 'Stranger Things' Fan fiction between Joyce Byers and Jim Hopper
According to Harbour, he gets a kick out of reading Stranger Things fan fiction involving Janice and Hopper. After going through surgery, the actor had a lot of time to spare. So what did he do with his downtime? He spent it reading smut stories about "Jopper."
And in a separate interview with Variety, Harbour says he loves how passionate and creative his fans are with the series.
"I read some of the fan fiction that people write," he said. "It's so interesting that the world becomes so rich to them in their minds, and that the characters go off and do other things and have other relationships. That kind of passion (of the fandom) I've rarely seen before."