'Stranger Things': David Harbour Might Be Dropping Clues About Season 4 on Instagram
Fans of Stranger Things have been waiting for nearly two years for new episodes. The series was last on in July 2019, ending with Jim Hopper (David Harbour) sacrificing himself to save Hawkins. He had been in the lab with Joyce Byers (Winona Ryder) when he got caught in the blast that closed the hole to the Upside Down, seemingly killing him. But it's since been revealed that he survived.
As production on Stranger Things Season 4 continues, the show has released a new teaser trailer that goes back in time to when Eleven (Millie Bobby Brown) was with Dr. Brenner (Matthew Modine) and his other supernatural children. The clip reminded some viewers of past social media posts allegedly shared by Harbour, with several speculating that they're clues of what's to come.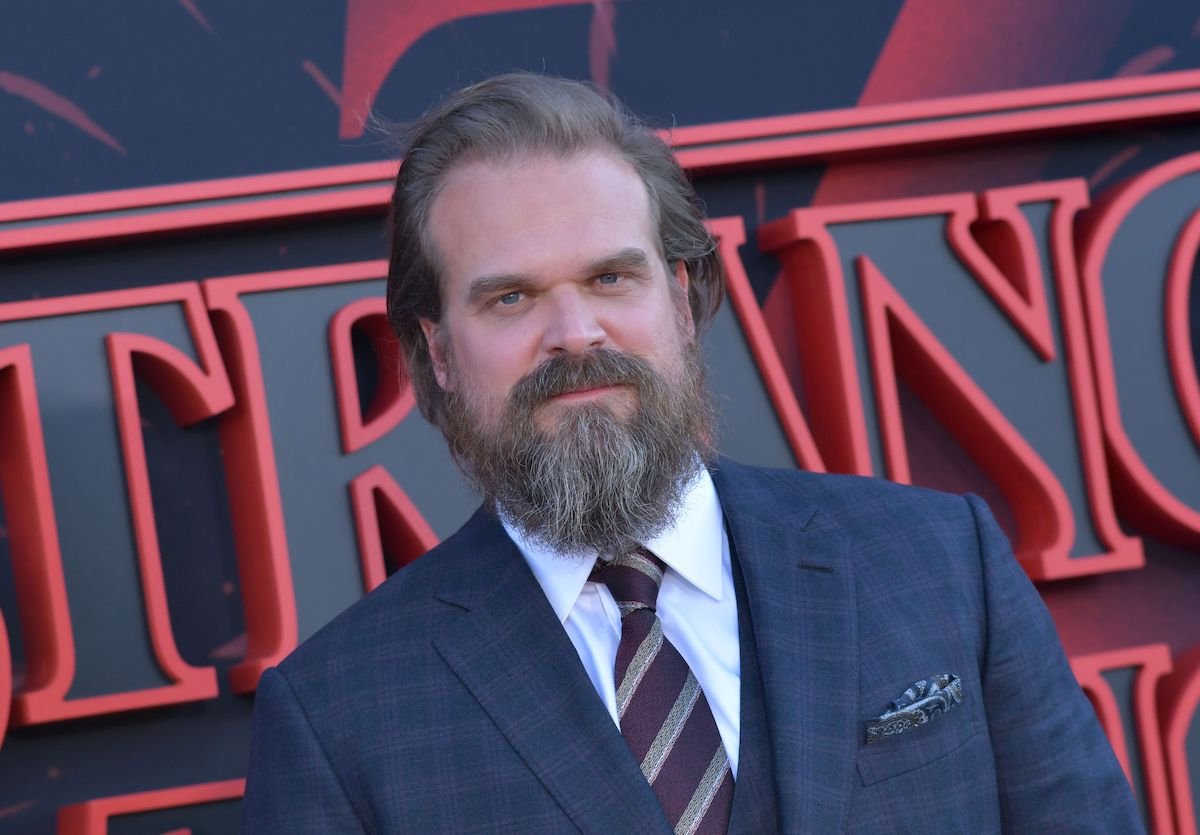 Watch the 'Stranger Things' Season 4 teaser trailer, here
Released on May 6, the trailer goes inside of the Rainbow Room in Dr. Brenner's lab. The clip shows several kids engaging in different activities before Dr. Brenner enters and begins the lesson for the day. The camera then pans outside of the room and down the hallway to a door with "11" on it.
"Eleven, are you listening?" Dr. Brenner is heard saying before Eleven's face pops onto the screen.
RELATED: 'Stranger Things 4' Teaser: Fans Are Underwhelmed, Assume 1 Major Villain's Return
The clip left fans thinking of David Harbour's alleged past social media posts
After seeing the trailer, fans began speculating on what it means. The scene showing two near-identical babies crawling on the floor together particularly stood out to one fan, who shared on Reddit that Harbour had allegedly previously posted several Instagram photos of different sets of twins. That prompted a big theory about Eleven and her siblings.
"Woah, what if 11 is a clone? 1 and 1," one person wrote in the comment section, to which another replied, "I know right. That'll be crazy!"
"Definitely a clone. Touches on the Alien franchise once again," read another comment, while another person speculated that Eleven could be a "twin."
But another reader pushed back on those theories, saying the babies are "definitely the twins 9 and 9.5 from the comics."
RELATED: 'Stranger Things': Is An Eleven Spinoff Really Happening?
We're not sure what it means — if anything. But one thing we do know is that the fourth season will be the "darkest" season yet, according to actor Finn Wolfhard (Mike Wheeler). As he previously told CBC Radio's Q:
"Every season it gets darker. Really, I will say with Season 3 I was like, this is the darkest season that there'll ever be, like the exploding rats and everything. But really, Season 4 so far, it's the darkest season there's ever been. Every year, it gets amped up. Every year it gets funnier and darker and sadder, and everything. Every year, they amp it up." 
There's no official release date for Stranger Things Season 4, as of writing. But Wolfhard has also said that it might not come out until 2022.