Are 'Stranger Things' Co-Stars Winona Ryder & David Harbour Dating?
Sometimes, chemistry on set becomes chemistry in real life. When it comes to the Netflix hit horror series Stranger Things, we know that's true in at least one case. But what about the adults of Hawkins, Indiana? Are Hopper (David Harbour) and Joyce (Winona Ryder) a couple in real life? Here's what we know.
They play two parents with chemistry on Stranger Things
Joyce and Hopper have had a complicated history over the course of their time working together. There was definitely a bit of tension between them in Season 1, but Joyce was primarily focused on getting her son, Will, back (understandably). Then, in Season 2, she had a new love interest, Bob — though he didn't survive the season.
In Season 3, Hopper and Joyce are good friends, but it's clear they're headed toward something more. They even prepare to go out on a date — but of course, the mysteries of Hawkins get in the way. They spend much of the season (which takes place over just a few days) arguing, though it's obvious to everyone around them that they are interested in one another.
Ryder has never been married, but she is in a relationship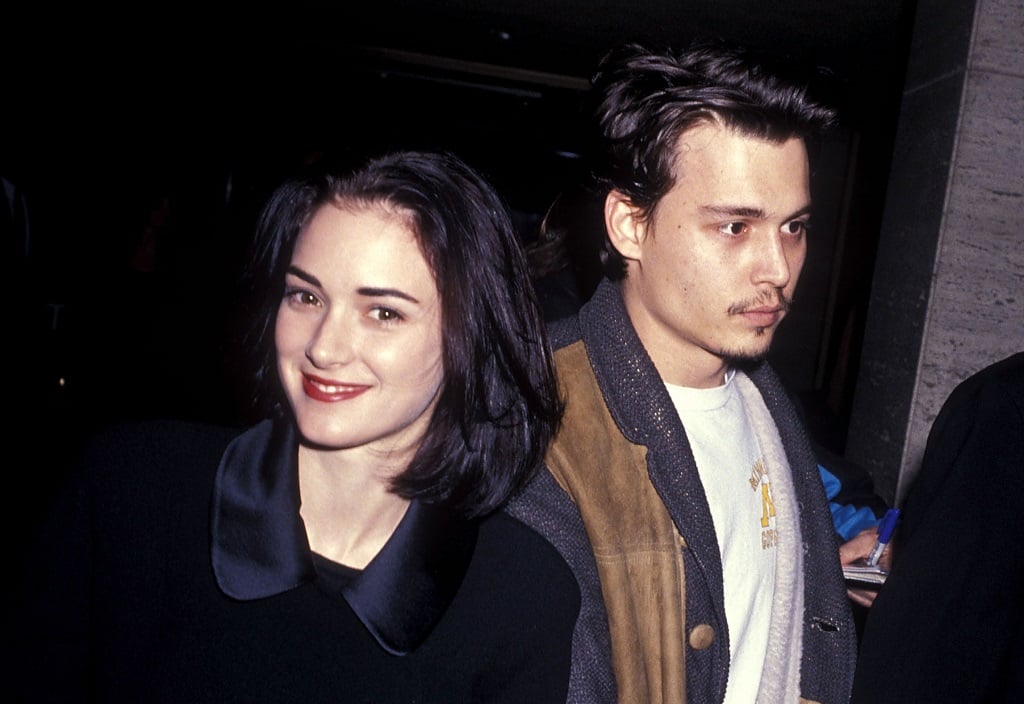 Given that she's been in the public eye for 30 years now, Ryder's romantic life has been frequent tabloid fodder. Her high profile relationship with her Beetlejuice co-star Johnny Depp was big news, though it only lasted for a few years. 
After Depp, she dated another famous Hollywood actor, Matt Damon, again just for a couple of years. Though she's never been married, Ryder has been in a relationship with Scott Mackinlay Hahn, a fashion designer, since 2011. 
Harbour has dated a few notable women
Though Harbour isn't nearly as famous as his Stranger Things co-star, he has been in the business for quite some time. And you may recognize the names of two of his exes: Maria Thayer (Forgetting Sarah Marshall, The Mindy Project) and Emmy-nominee Julia Stiles. 
At present, Harbour is dating actress and singer Alison Sudol. Sudol had a recurring role on Season 1 of Transparent, but you'll likely recognize her as Queenie Goldstein from Fantastic Beasts and Where to Find Them and its sequel, The Crimes of Grindelwald.  
Ryder and Harbour are friends on and off-screen
Though they're not romantically involved, Ryder and Harbour seem to be good friends. While doing press for Stranger Things 3, the two had a chance to spend a lot of time together, and it shows.
They also appear to know a lot about each other. During their Wired Autocomplete interview, Ryder and Harbour recall much of each others' early work, as well as names of parents and siblings, among other things.
The sweet thing Ryder said to Harbour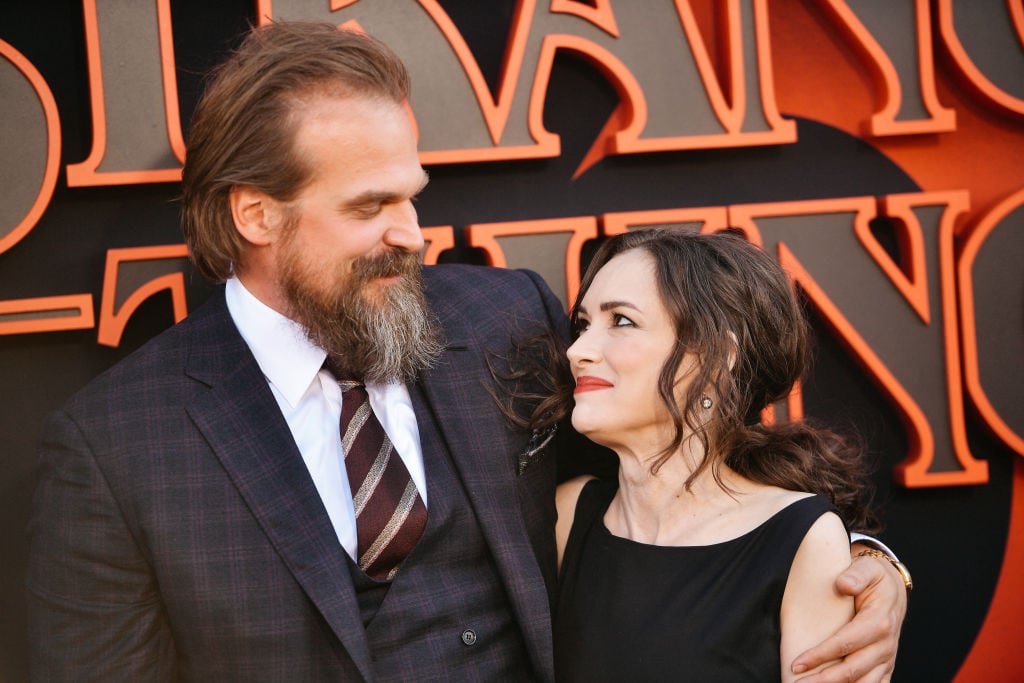 In Season 3, Harbour's Hopper is a bit heavier than in previous seasons. It's implied that he spends quite a bit of his time in his barcalounger, drinking and keeping Mike and El from going any further than kissing while they hang out in her bedroom. 
So when Harbour kept getting questions about his height and weight during the interview, he cracked a few jokes. But Ryder wasn't here for his self-body shaming, telling him to stop. She can even be heard at one point calling him Harbour "beautiful" under her breath. Talk about a supportive co-star.