'Stranger Things': David Harbour Worries About Co-Star Millie Bobby Brown
Netflix's Stranger Things propelled its young stars like Millie Bobby Brown to fame. However, if there's one thing Hollywood has taught us time and time again, it's that growing up in the limelight isn't always easy. Perhaps that's why Stranger Things actor David Harbour worries about his younger co-star.
David Harbour and Millie Bobby Brown have a father-daughter dynamic on-screen
Much of the Stranger Things cast has grown up side by side, and all of them seem to have close relationships with one another. Although Harbour didn't grow up on the set of the Netflix series, he's watched his castmates inch toward adulthood with each new season.
He's also watched them become more and more famous, though that hasn't changed his perspective of them. In fact, during an appearance on the That Scene With Dan Patrick podcast, Harbour admitted he struggles to see one co-star outside of her original character: Brown.
"Millie and I have always had sort of a special relationship because I knew her when she was so young," Harbour said. "I knew her before any of this big fame hit."
Brown plays Eleven on the Netflix series, and she eventually becomes the adoptive daughter of Harbour's character, Jim Hopper. The third season of the show sees her reading a heartbreaking letter from him, a moment that drives home how much she's grown as an actress. When Harbour watched that scene, he found himself conflicted because he still envisions her as the child he met back in season 1.
"It's, on one hand, wonderful to see her do this beautiful job [that's] so moving," he explained. "And on the other hand, I can really only see her as this Eleven character and see her in that vein."
'Stranger Things' star David Harbour feels a 'deep fatherly affection' for his co-star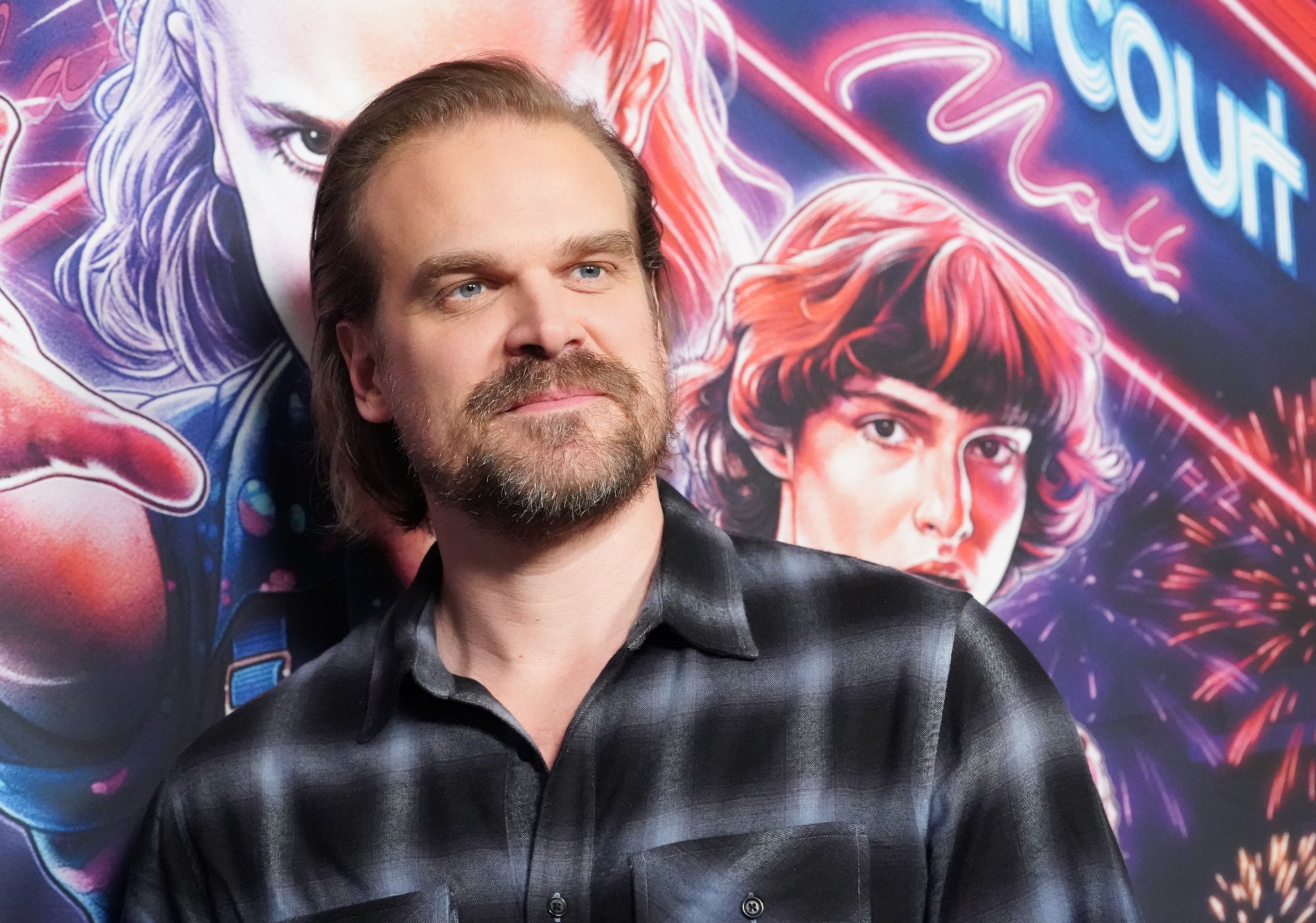 Given Harbour and Brown's father-daughter relationship on-screen, it's not surprising the older actor feels a sense of responsibility for his co-star in real life. While discussing their relationship on the podcast, Harbour admitted he feels "protective" when it comes to Brown.
"I have a real, like, worry," he explained. "I worry about her and the fame and all that she has to struggle with. And I've just always felt this kind of deep fatherly affection for her."
By fame, Harbour is referring to Brown's involvement in a number of franchises outside of Stranger Things — from Netflix's Enola Holmes to Godzilla vs. Kong. Becoming a household name can prove overwhelming for anyone, so it makes sense Harbour wants to shield her from the challenges that come with blowing up in Hollywood.
David Harbour credits his 'Stranger Things' role for changing his perspective on parenthood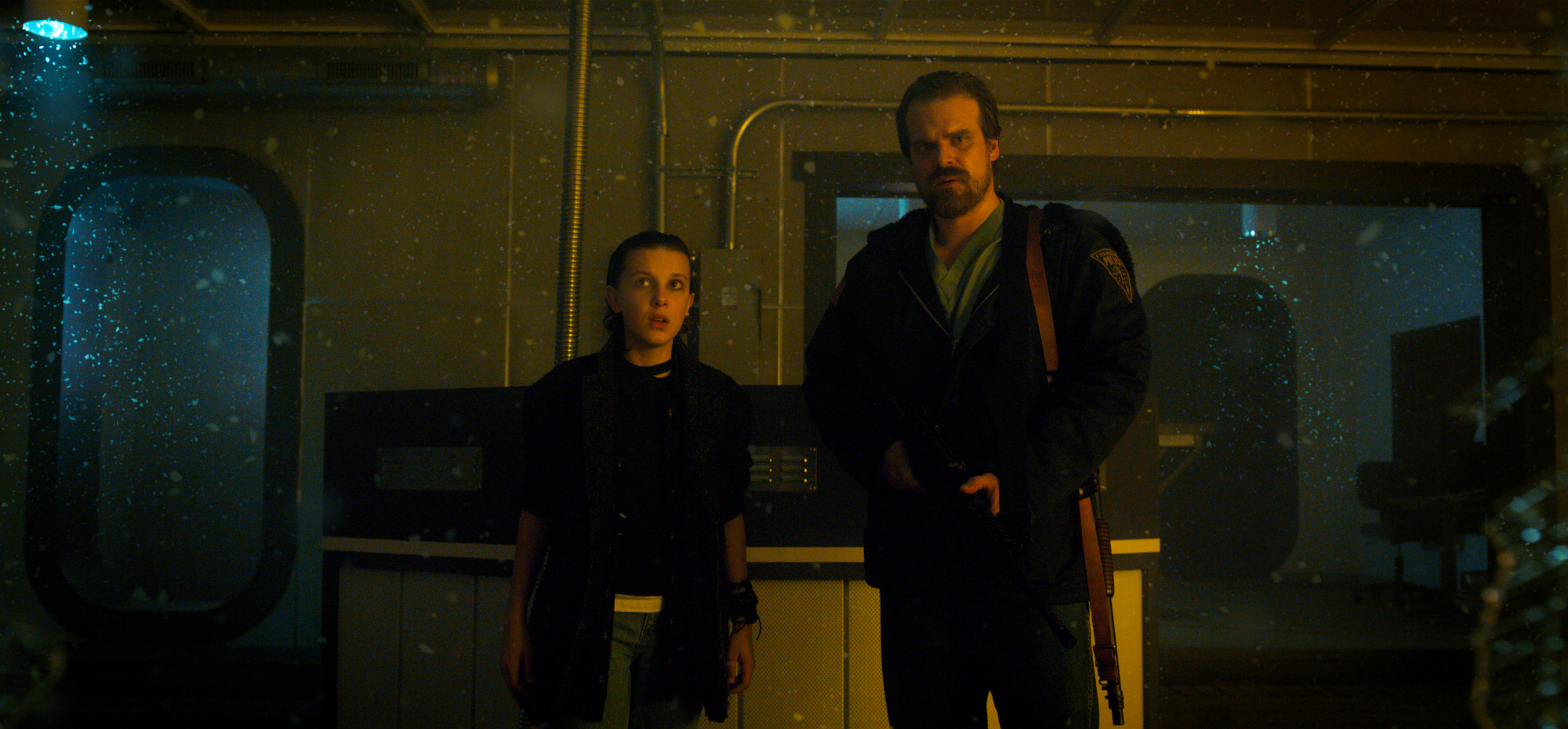 RELATED: 'Fear Street': Why Viewers Are Comparing Netflix's New Slasher Trilogy to 'Stranger Things'
Of course, Brown isn't the only kid Harbour has to look out for. The actor recently became a step-father after marrying singer Lily Allen. According to him, his role on Stranger Things helped him embrace parenthood in a way he simply hadn't before.
"The show sort of opened my heart in a lot of different ways, and one of the ways that it did was it started to make me realize how thin my existence was without a family," he explained.
"I feel like there was something in Hopper that had a deep need for family, and there was something in me that had it, too, but that I wasn't even aware of," the actor added.
Harbour's experiences just go to show how much acting can impact real life, especially with an ongoing role in a series. Now all that's left is for Hopper and Eleven to reunite in Stranger Things Season 4. Hopefully, the two of them get their happy ending.