Stranger Things Day: Why is it Celebrated on November 6?
It's not often a series gets its own holiday, but Stranger Things has never been your typical series. The Netflix original burst onto our televisions in July of 2016 and quickly became a force to be reckoned with. Netflix streaming was still relatively new, but the series starring Winona Ryder, David Harbour, and a group of kids helped establish binge-watching for what it is today. So, why exactly is Nov. 6 the day everyone celebrates Stranger Things Day?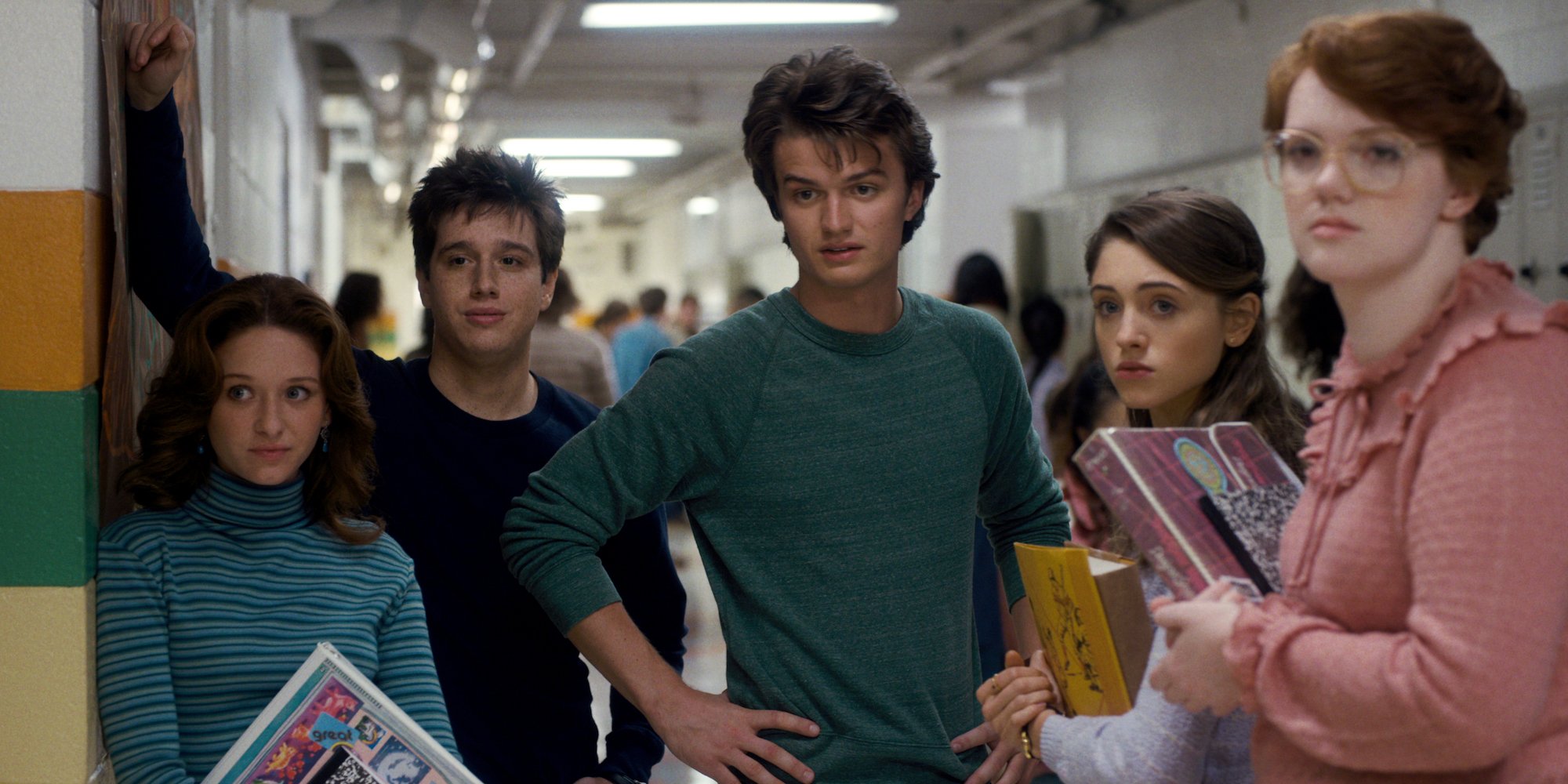 What is Stranger Things Day?
Despite Stranger Things premiering in 2016, Stranger Things Day wasn't created until 2018. The official Stranger Things Twitter account released a special teaser announcing the new holiday dedicated to the series on Nov. 1, 2018. In addition, the teaser revealed the release date of Stranger Things Season 3. 
It's become a date fans look forward to each year. In the past, showrunners have released episode titles, teasers, and blooper reels. There seems to be a lot more buzz around the series' holiday this year. That's likely because there's been such a long wait between Stranger Things Seasons 3 and 4. Stranger Things Season 3 premiered in July 2019, and most viewers expected season 4 at some point in 2020. However, the coronavirus (COVID-19) pandemic delayed filming of the upcoming season. 
Why is Stranger Things Day on November 6?
The Netflix series doesn't really sit firmly in one genre over another. When it premiered, Stranger Things Season 1 leaned heavily into science fiction and horror. However, the fact that it starred a young group of actors threw some people off. It seemed reasonable the series would be aimed toward the younger crowd, but some scenes were too scary.
In Stranger Things Season 1 Episode 1, The Vanishing of Will Byers, audiences saw Will Byers (Noah Schnapp) snatched by a monster that fans now know as the Demogorgon. The date? November 6, 1983. Now, fans have turned the day into one of celebration. Thankfully, Will was found by the end of season 1, but the day he went missing is firmly etched in viewers' minds.
How do people celebrate Stranger Things Day?
When it comes to celebration, you've got plenty of options on what you want to do. The Stranger Things social media accounts are "hosting" a binge-watch of the first three seasons this year. It's a way for audiences to chat with fellow fans as they watch the series. Other ideas include playing a game of Dungeons and Dragons, a favorite game of the characters in the show. You can also do something as simple as having Eggo Waffles for breakfast (or lunch or dinner, it's really up to you.)
This year the showrunners have released an actual schedule of events planned for the day to allow fans to choose when they want to tune in. There is still only one episode title released for Stranger Things Season 4, but that looks to change tomorrow. The schedule also hints at the release of the following teaser for the upcoming season. Check out the schedule for Stranger Things Day here, and be sure to check back in with Showbiz Cheat Sheet for your latest Stranger Things news.