'Stranger Things:' What Is Eleven's Origin Story?
The Stranger Things character, Eleven, didn't always have superpowers. She was experimented on until she developed abilities, which later came in handy while facing the Demogorgon and the Mind Flayer. 
Here's what we know about this character from the Netflix original series, portrayed by Millie Bobby Brown.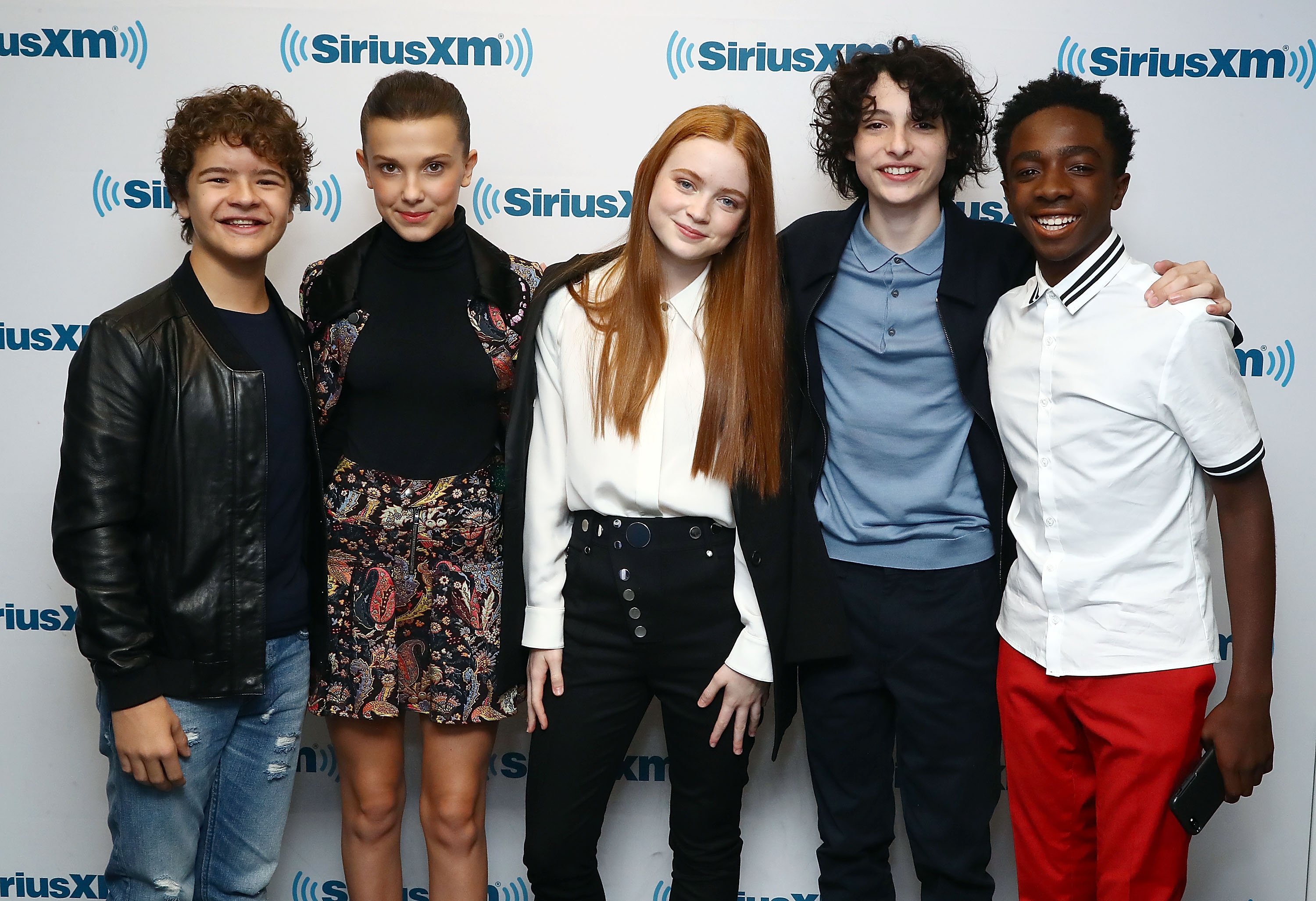 What is Eleven's origin story from 'Stranger Things?'
Eleven, real name Jane, was nicknamed at a young age and experimented on until she gained supernatural powers. These experiments were overseen by Dr. Brenner at the Hawkins Laboratory, not far from the homes of Mike, Will, Lucas, and Dustin.
Although Dr. Brenner branded himself as a father figure to Eleven, referring to himself as "Papa," this scientist isn't the character's biological father. When it comes to Jane's actual parents, she briefly met her mother, Terry Ives. 
'Stranger Things' viewers met Eleven's mother
Terry Ives tried to get Jane back from Hawkins laboratory but after a failed attempt, she was experimented on and left in an unstable mental state. However, she does have powers similar to her daughter and they're able to communicate via lights in the room. 
Eleven wasn't the only experiment in "Project Indigo." Later in the series, Jane meets another person with supernatural powers, branded with the number "8." These "sisters" don't exactly get along and Eleven leaves this familial figure to return to her Hawkins family — Hopper, Mike, and the others. 
Will Eleven be in 'Stranger Things' season 4?
Although Eleven has powers strong enough to flip a car and save her friends, that came at a price. She was often punished at the Hawkins Laboratory when she didn't use her powers to their full extent. 
It wasn't until she meets Mike and escapes from Dr. Brenner that she learns how to be a regular kid. This character is set to appear in season 4 of this Netflix original series and the actor behind the character hopes for a "little self-journey."
"I hope she finds who she is, without a boy, a male influence in her life," Brown said of her character's future during an interview with Elle. "There's Mike and Papa and Hopper and all the boys really. Even without Max⁠, she needs to find herself by herself." 
"Everyone needs that moment in life to sit there and think, 'Who am I as a person, who am I without everyone around me? How can I really love myself?' I don't know if she knows how to do that yet," she continued. "So I would like an arc for Eleven to learn how to love herself and learn who she is, which is hard in the circumstances she's in. I think that she needs a little self-journey."
More information regarding future episodes of Stranger Things will be announced in the coming months.