When Will 'Stranger Things' End? The Last Season Is in 'Sight'
All good things must come to an end, even Netflix's Stranger Things. 
For the past four years, viewers have been in awe of the hit sci-fi horror series, patiently waiting for every release. But as time goes on and the story progresses, fans are starting to wonder about the last season of Stranger Things. And apparently, the ending is in sight.
The Duffer Brothers say 'Stranger Things' will be renewed beyond season 4
RELATED: 'Stranger Things' Season 4 Teaser Reveals What Happened to Hopper
Although Netflix has yet to announce Stranger Things Season 5, co-creators Matt and Ross Duffer are confident the popular series will return after the fourth season. 
"Season four won't be the end," Ross told The Hollywood Reporter in August 2020.
He also revealed the team knows how — and when — Stranger Things will end.
"We know what the end is, and we know when it is," Ross said. "[The pandemic] has given us time to look ahead, figure out what is best for the show. Starting to fill that out gave us a better idea of how long we need to tell that story."
Joe Keery on the ending of 'Stranger Things'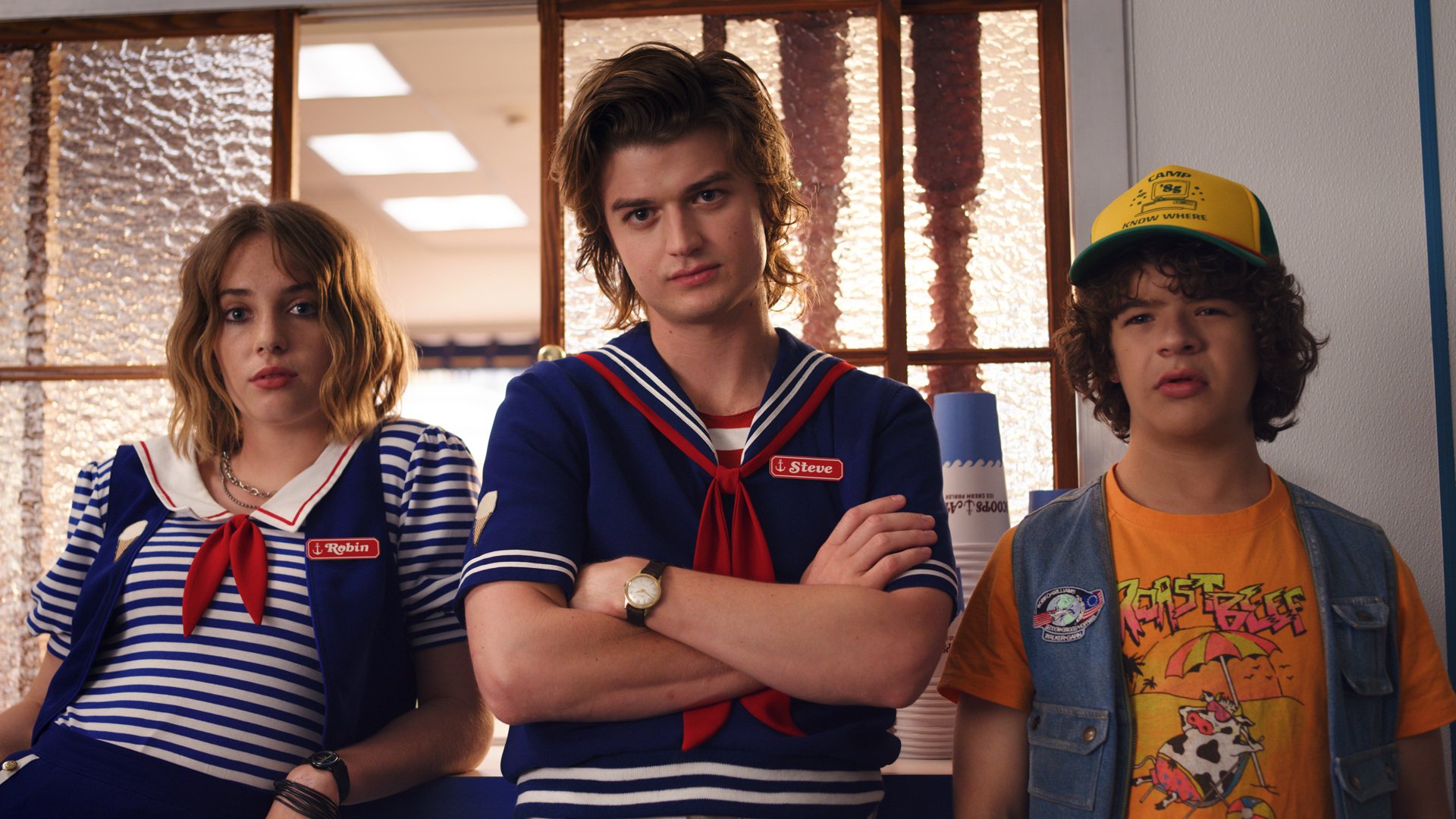 RELATED: This Fan Theory About 'Stranger Things' Season 4 Makes So Much Sense
In an interview with NME published in August 2020, Joe Keery, who plays Steve Harrington, vaguely opened up about Stranger Things Season 4. The actor praised the Duffer Brothers for their work on the new season. He also teased Steve will get to do some "fun stuff."
Meanwhile, Keery hinted Stranger Things Season 4 could feel a little different because the Duffer Brothers have an ending in mind.
"What is different? Um, I just think that the end is in sight for these guys," Keery said. "And there's some great threads that get tied together in this season."
When will 'Stranger Things' Season 4 return to Netflix?
RELATED: David Harbour Has His Own Theories About Hopper's 'Stranger Things' Sacrifice and He's Tracing It Back to Season 1
For now, fans will just have to wait and see whether Netflix renews Stranger Things beyond its fourth season. But the cast and crew seem confident the show will reach its now-planned series final.
That said, we still have to get through Stranger Things Season 4, which has been delayed. The coronavirus (COVID-19) pandemic shut down production midway through the season, and no one knows when filming will resume.
"I have no idea what's going on with Stranger Things, to be honest with you," Keery said in the above interview with NME. "I think everybody wants to get back to work, everybody wants to keep shooting … The creators are obviously really eager to get back to work. But at the forefront of everybody's mind is you've got to keep everyone safe."
RELATED: 'Stranger Things' Star Millie Bobby Brown Admits Season 3 Was Too 'Raw and Relatable'
Even so, it's likely Stranger Things 4 will be worth the wait.
"Season 4 is shaping up to be the biggest and most frightening season yet, and we cannot wait for everyone to see more," the Duffer Brothers said in a statement, per TVLine.
While Stranger Things fans must remain patient, there's still plenty to be excited about. The Duffer Brothers seem to have a solid plan about the Netflix show's endgame, which means the next few seasons will have direction and won't be dragged out. So stay tuned.
Check out Showbiz Cheat Sheet on Facebook!