'Stranger Things': When Can Fans Expect the Next Trailer for Season 4?
It's been a long two-plus years for Stranger Things fans, but now there's light at the end of the tunnel. Stranger Things Season 3 ended on a cliffhanger, and audiences didn't know the fate of Chief Jim Hopper (David Harbour). But that was way back in Feb. 2020, and a lot has gone down since then. 
Due to the coronavirus (COVID-19) pandemic, the Netflix hit series has run into significant delays. Even though the show began filming at the beginning of 2020, the pandemic ground everything to a halt in March of that same year. It wasn't until Sept. of 2020 that the cast and crew were allowed to pick back up.
Needless to say, audiences are waiting on pins and needles for season 4. As the premiere date looms closer, many fans have started to theorize when the next trailer will be released.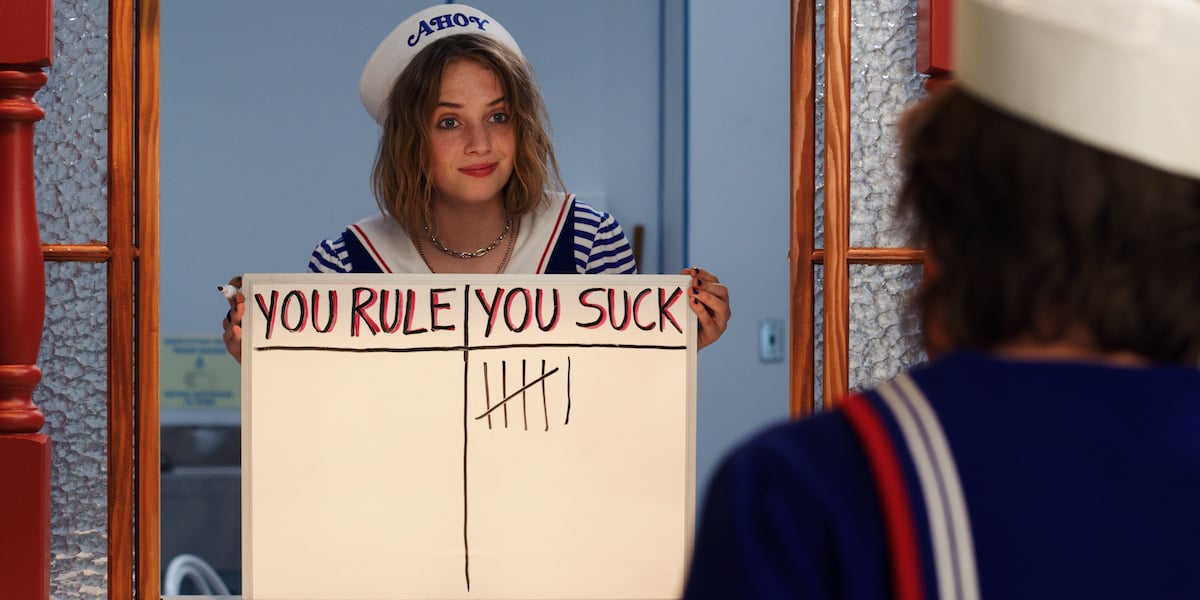 What 'Stranger Things' Season 4 clips have been released?
When season 3 ended, fans were left in shock. Chief Hopper has always been a fan favorite, and the thought of losing him upset a lot of the audience. Thankfully, viewers didn't have to wait long. 
A teaser, released in Feb. 2020, showed Hopper in a snowy landscape, letting fans know the chief was alive and well. However, it was evident he wasn't in Hawkins anymore. This was right before filming was shut down due to the pandemic, so it was over another year before viewers got another taste of what was to come.
On May 6, 2021, fans received another trailer. This one focuses on Eleven, played by Millie Bobby Brown. It shows scenes in what appears to be the lab Eleven was raised in and other children with unique abilities. Viewers also hear Dr. Brenner's (Matthew Modine) voice asking, "Eleven, are you listening?"
More recently, a trailer was released on Aug. 6, giving viewers a swift glimpse of seemingly random scenes from the upcoming season. There is plenty of clock imagery for fans to dissect, along with images that might be a new character's old house.
The mysterious numbers on the 'Stranger Things' social media accounts
Diehard fans are sure to have noticed the numbers on the Stranger Things Instagram and Twitter profiles. They read "002/004," and viewers have deduced these numbers reference the trailers released. Before the Aug. 6 trailer, the numbers read, "001/004."
The clip of Hopper released in Feb 2020 threw a kink in that theory at first. However, most fans agree that it was just a teaser and not an official trailer. 
When can fans expect another trailer?
Right now, there is no firm information regarding another trailer, and most fans don't expect there to be. Some viewers expect the next one to be dropped on either Halloween or on Stranger Things Day on Nov. 6.
Nov. 6 refers to the day Will Byers (Noah Schnapp) went missing in season 1. With the first trailer focusing on Eleven being released on May 6 and the one with the clock imagery being released on Aug. 6, it would make sense that Nov. 6 is the next drop date. The show seems to be following a three-month release schedule, but as everyone knows with Stranger Things, not everything is always what it seems.