'Stranger Things' Fans React with Mixed Reviews to 'TUDUM' Reveal
Netflix has been hyping up its global fan event TUDUM for months. Multiple stars were slated to appear, exclusive news, and behind the scenes looks for over 70 TV shows and movies. Stranger Things fans immediately dominated Twitter and the comment section on YouTube with their excitement about the upcoming season.
The showrunners kept their cards close to their chest regarding what would be revealed about Stranger Things Season 4. Of course, fans had their own ideas about what they could expect. Would it be the episode titles? Could we possibly get a release date? Would we finally get a full-blown trailer?
Reactions from fans were mixed with some who were excited about the new look into the upcoming season. Others expected more from the event.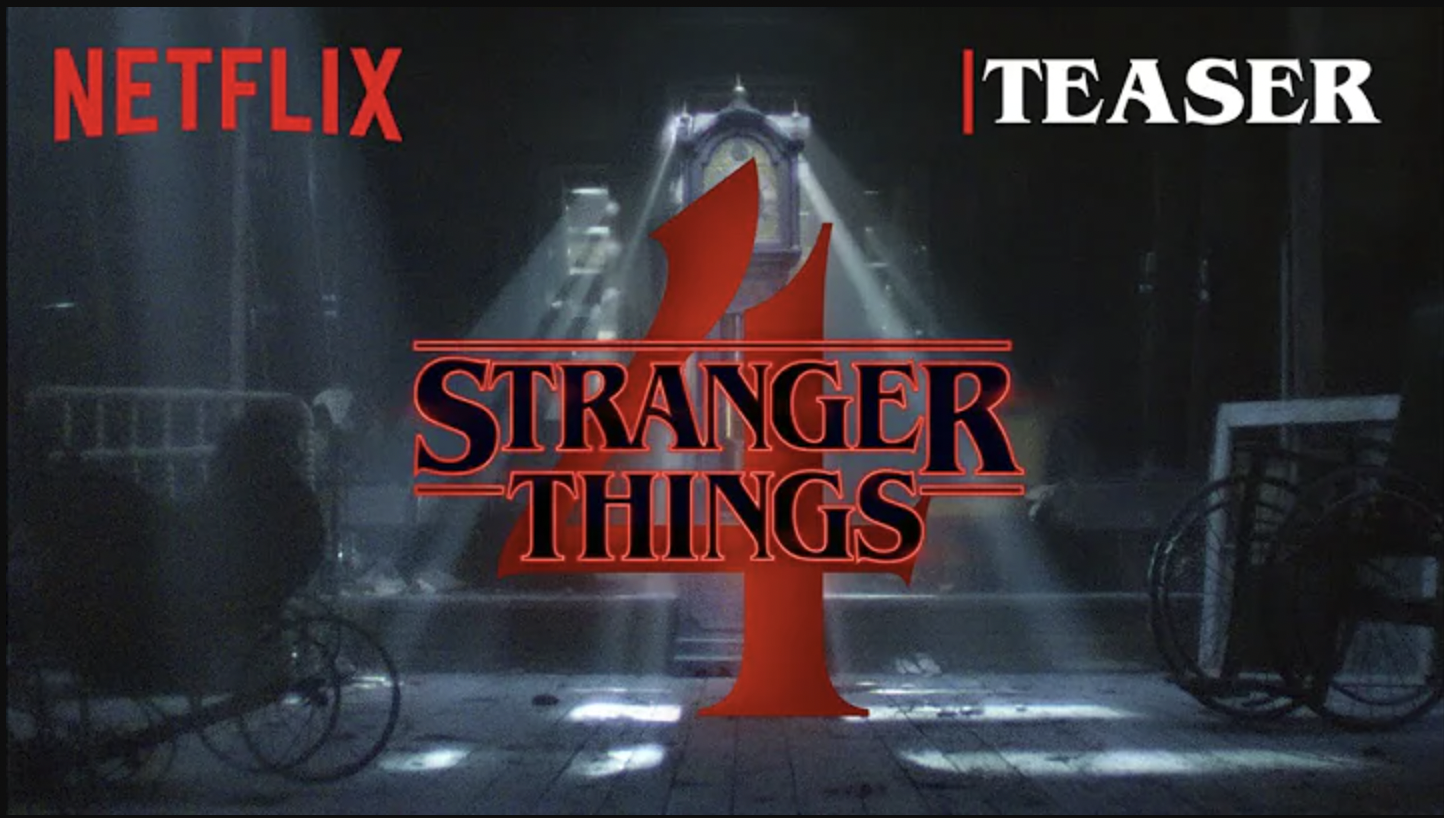 What did 'TUDUM' reveal about 'Stranger Things' Season 4?
So what did Netflix's TUDUM reveal about the upcoming season? Stranger Things was on the schedule for the first hour of the three-hour event. Fans were swarming the YouTube chat with comments expressing excitement about the show.
Creators of the series The Duffer Brothers took the stage with Gaten Matarazzo, who plays Dustin Henderson, and Joe Keery, who portrays Steve Harrington. They then announced that we were getting a first look at the new season. 
What followed was a clip of the young Creel family. A couple with two small children with a massive Victorian house looming in the background. Peaceful music plays as it's clear the family is moving into their new home. We then see them sitting at dinner, still looking happy, before the scene flashes to something else. Two children lie on the floor as the father is silhouetted by the light coming through the door. 
We then see a rock crash through the front door at an obviously different time before a hand, belonging to none other than Steve Harrington, pushes the door open. Steve, Dustin, Lucas (with a very rad haircut), and Max walk in, and Steve wonders what clues they should even be looking for.
The clip ends with the grandfather clock we've all seen before in the attic ticking away. The glass covering the clockface starts to crack, the clock strikes 12, and the clip ends. 
What did fans think 'TUDUM' was going to reveal?
Some fans were expecting more – way more – than what was delivered. There have been rumblings in the Stranger Things subreddit and on Twitter for over a month regarding the possibilities. Most hoped for another teaser and some episode titles. The more optimistic fans thought we might get a release date. A few thought we might get a full-length trailer, but with filming only recently completed, everyone knew that was a long shot.
While TUDUM didn't reveal any of those things, many fans of the series were excited about the newest teaser. Hey, we'll take anything at this point. It's been so long since we last watched new episodes of Stranger Things any little bit helps.
What fans are saying on social media is mixed.
Collin Parker, one of the hosts of Scoops Ahoy: A Stranger Things Podcast, was one of those fans expecting more. "I'm sure I built it up in my head much more than I should have, but TUDUM was a major disappointment. A single 1:45 clip with no release date announcement? No extended look? Not even episode titles? Especially when they know Stranger Things' rabid fans have had this date circled on their calendar for weeks? Ridiculously underwhelming."
This Twitter user was also unhappy with the lack of new Stranger Things Season 4 information. "Why have an event when it adds absolutely nothing to the fan experience? Netflix could have just dropped all these teasers and clips on YouTube."
Others, however, were thrilled with the look into what appears to be 1950s Hawkins. This Reddit user was pleased about a potential "haunted house" plot that could come along with the introduction of Victor Creel's character. "Pretty cool. I was assuming Creel wasn't involved with the Upside Down but now it certainly seems that way, lol. I really like the haunted house vibes with this plotline."
This Twitter user made excellent use of her caps lock key to show how excited she is. "NEW STRANGER THINGS CLIP WITH MAX STEVE DUSTIN AND LUCAS SCREAMING SHAKING CRYING"
For the most part, it seems like everyone was reasonably pleased with the latest teaser. If nothing else, fans are excited to have more clues to decipher what could happen in Stranger Things Season 4. As of now, we still only know the new season will debut sometime in 2022. The first three seasons of Stranger Things are currently streaming on Netflix.