'Stranger Things' Fans Think 1 Character Will Die in Season 4
'Stranger Things' is a creepy sci-fi drama full of twists and turns. With season 4 coming up, fans have been speculating about what might happen next to certain characters. There are notably many death predictions, but there's one character whose name has repeatedly come up.
Stranger Things has a really good way of pulling off things no one ever saw coming. From surprise appearances to shocking deaths, there are so many moments on the show that have left viewers absolutely floored. With Stranger Things Season 4 in the works, fans have been speculating about what might happen next. A growing theory predicts the death of a character who has grown to be a bit of a fan-favorite. Here's who.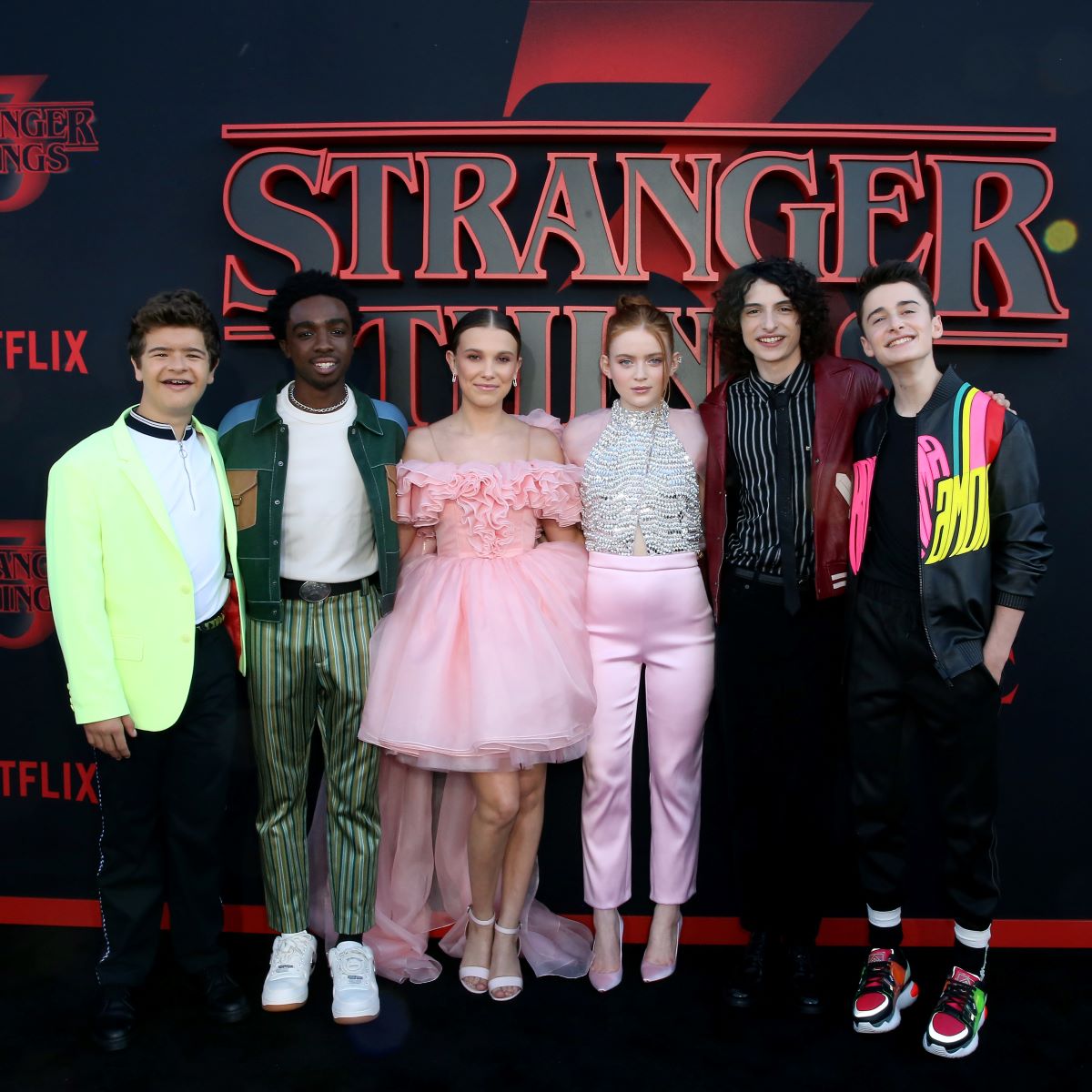 Fans predict at least 1 'Stranger Things' Season 4 death
The predictions starting rolling in after a social media user posted a Reddit thread asking viewers who they think will die next on the show. There were a number of guesses, including Eleven, Joyce Byers, and Steve Harrington. But as of writing the majority of people named Nancy Wheeler.
"I think it would be Nancy considering the fact her death will be heavily impactful towards everyone (Mike & whole Wheeler's family Jonathan & whole Byers family, Dustin, Steve, Robin too if they bond in S4)," one person wrote. "I can see her saving Mike in the last effort against demogorgan with her gun, but getting killed in the process."
Another agreed saying, "I can see the parallel with Bob's death in S2, where Jonathan will be the one dragging Mike away from her & desperately trying to stop demogorgan from killing her."
A third added, "I think she will die in Season 4, actually. Those bonds will be forged, but then she dies."
The likelihood of a 'Stranger Things' Season 4 death
To note, there hasn't been any confirmation that Nancy will die in the next season, but it's not the first time people have predicted her death. As The Daily Express notes, another Redditor suspected in an October 2019 post that Nancy would lose her life in an upcoming episode, explaining it could create more interesting storylines with certain characters.
"Hear me out. Nancy, despite having little arc, is very close to some other main characters as stated above. For Mrs. Wheeler in particular, this could finally wake her up to the Upside Down, and actually send her on an arc to have more agency and know what the hell is going on," the comment read in part.
Many people in the comment section disagreed with that but, based on the history of the show, it seems possible that we'll see another death at some point in the future — whether it's Nancy or someone else.
When does 'Stranger Things' Season 4 come out?
The fourth season of Stranger Things is being filmed, but there's no official release date just yet. As actor Gaten Matarazzo explains, it's hard to tell when the show will come out since there's no solid filming schedule due to coronavirus (COVID-19) restrictions.
"There's very few dates that are reliable. It really is more of a guesstimation on when we're gonna be filming next, when we're gonna be wrapping up, when release is gonna be, all that jazz because we still don't know on day-to-day if we're gonna be filming next week," he told Collider.
"I should be filming like next month for a bigger chunk than I've had in a bit, but even though it's coming up in about two weeks from now, I still don't know an exact date," he continued. "So because of that, there's really no way to figure out when we're gonna be wrapping."
With that, it seems like it might be a few more months until we see any more episodes, but we're sure it'll be worth the wait. Until then, here are a few shows similar to Stranger Things that'll keep you entertained.